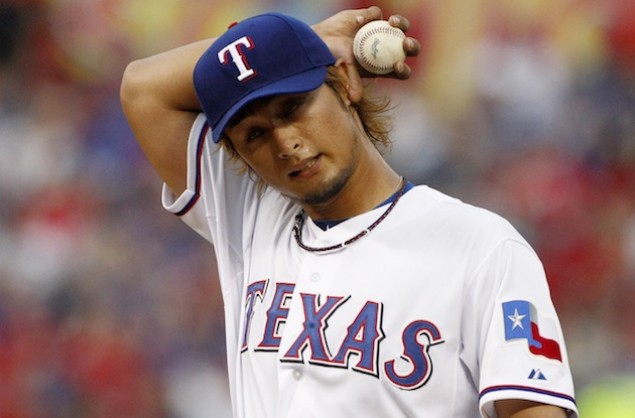 What Bettors Should Know for Thursday, August 14
MLB – It's unfortunately becoming too frequent that on contending teams are losing players due to injuries. Reds SP Homer Bailey has just been placed on the DL with both elbow/neck ailments, and here's the latest rundown of key injuries: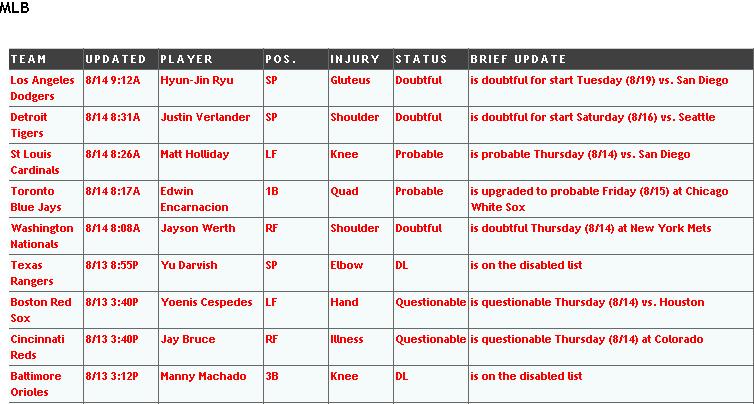 NCAAF – The College Football season kicks off in just two weeks and bettors should make sure to catch up on all of our coverage:
1. Good Rushing Teams Undervalued 
4. Coaches Poll vs. Title Odds 
6. Title Odds 
NFL – Fantasy Football managers don't want to miss out on our 2014 positional previews:
Golf – The threat of Tiger Woods around the PGA Tour seems to be dwindling more and more:
Tiger Woods informs PGA of America he will not compete at Ryder Cup. Won't return to action until December. http://t.co/aJCvvl57Lc

— Golf Central (@GolfCentral) August 13, 2014
EPL – The English Premier League finally begins this Saturday with a number of intriguing matches. We've got all the title odds, contenders, transfers, picks to win it, and more.
Tennis – The 134th edition of the US Open will take place from August 25th to September 8th in New York City with Novak Djokovic (+135) and Serena Williams (+175) listed as the early favorites.
NBA – The NBA schedule has been released with some key matches throughout the year:
The #Cavs are 3-point favorites against the #Heat when LeBron returns to Miami on Christmas day. pic.twitter.com/zEKpyo2F54

— SportsInsights.com (@SportsInsights) August 13, 2014

Live Odds – We've made some layout changes to improve the user experience for Sports Insights customers. Read more about those changes here.
Bet Labs – We're proud to offer our first ever Gridiron Special which provides unlimited Bet Labs access for the entire football season at a 35% discounted rate.