Meet the New Bet Labs
We've been hard at work this football offseason improving Bet Labs.  It's easier and faster than ever to make and find data-driven betting systems.  Check out all the recent improvements:
Think Tank for users to find and share pre-built systems
NFL Preseason filters
Sleeker design
Faster loading time
Improved system display
As always, we offer a $25 trial to get started on a 1-sport Bet Labs membership.  HOWEVER, for the first time we are offering a Bet Labs Gridiron Promo that gives you Unlimited Bet Labs (All Sports) through the entire NFL regular season.  This promotional rate is over 35% off the normal rate.  The earlier you sign up, the more you will save.  Not only that, but your account will then recur at $199 per month instead of $299 per month.  You will save an additional $100 each month for as long as you want to keep your account active!
Think Tank
For those that haven't used Bet Labs since last football season, you may not be aware of the Think Tank feature.  The Think Tank is a great way for members to interact with one another and to get great ideas for how systems are built and what filters other members are using the most.  Whether you are just getting started and need ideas for how to build a system, or a long-time user who is running short on ideas, the Think Tank is a great place to visit.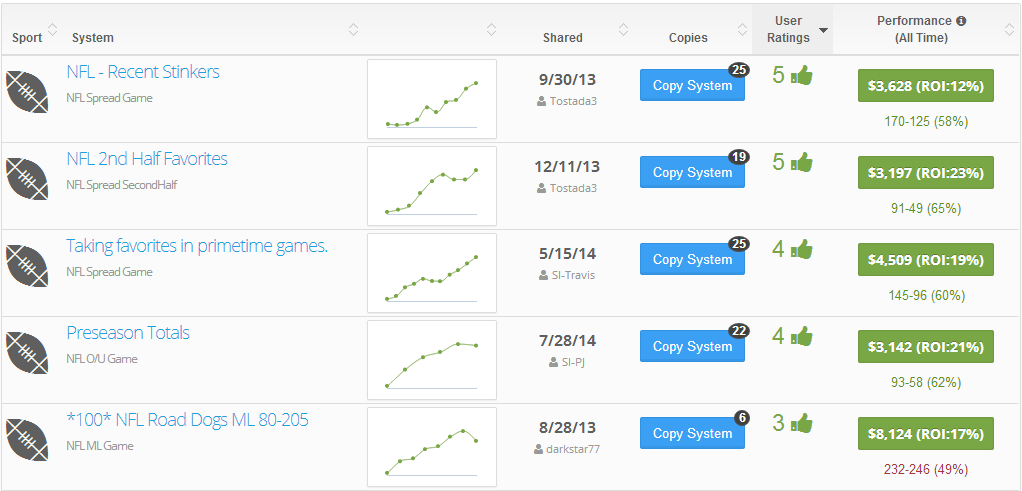 As you can see, you can analyze, rate, and copy a system right from the Think Tank.  Once you copy a system, you'll start getting picks for it as soon as a game matches the system's criteria.  You can also sort the Think Tank to fit your betting style.  Whether you only want to see MLB Over/Under systems or NFL moneyline systems, the way you build your portfolio is up to you.
We have also added a brand new feature to the Think Tank called Game View.  This combines all of the shared systems in the Think Tank and lets you know all of the games that currently fit.

NFL Preseason Filters
There is no need to wait until the NFL regular season starts.  You can start building systems now specifically for preseason games.  We have also added some filters that important for preseason games including week number: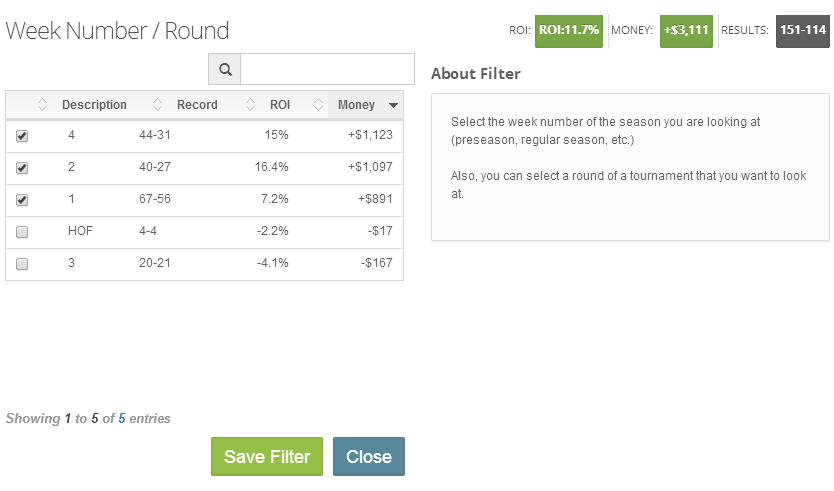 Improved System Display
On the Bet Labs dashboard, we have added a system overview so you can easily see a snapshot of what filters the system uses and view the past results of the system.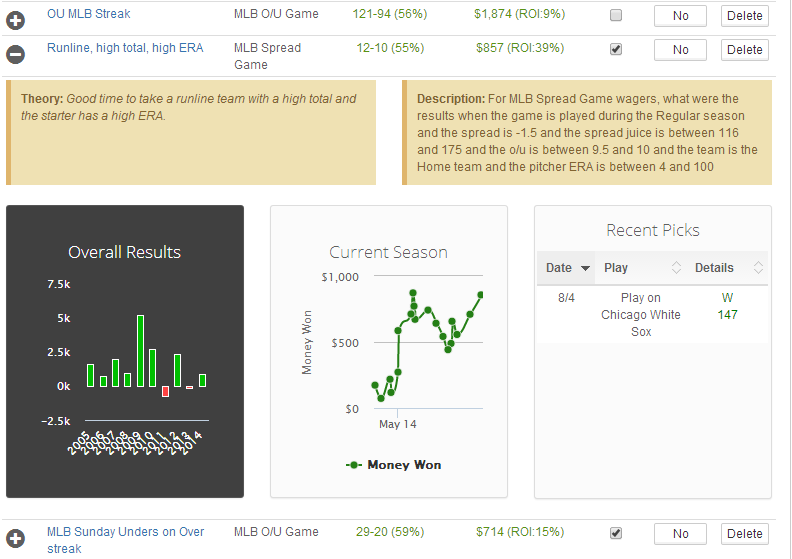 We hope you enjoy the changes to Bet Labs and that it becomes your go-to software for a profitable 2014 football season.  Once again, you can get Bet Labs for over 35% off through the entire NFL regular season here.