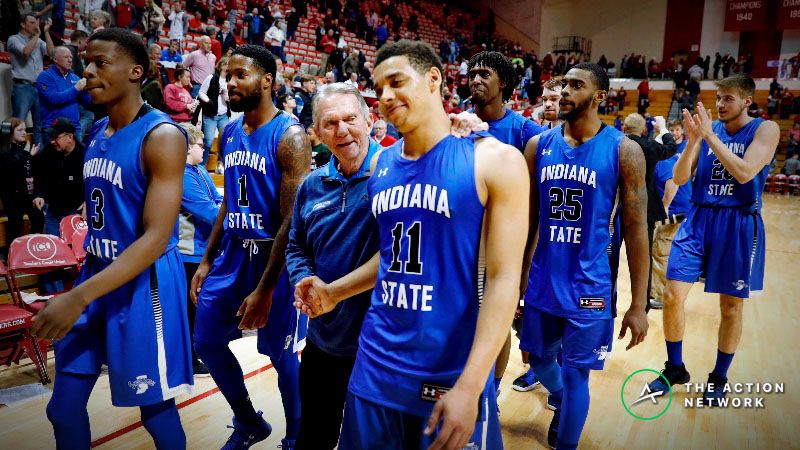 Conference Tournament Betting Tip: Recent ATS Results Point to Value
Historically, public bettors tend to wager on teams that have been covering the spread and fade those that haven't. It's basic human nature to believe that something will continue to happen because it has in the past.
In fact, according to Bet Labs, since 2005, teams that have covered at least three of their past five games have received a majority of spread tickets in 65.9% of regular season games when facing an opponent that has covered one or fewer of their past five.
Oddsmakers understand these tendencies, and shade their lines to force square bettors to take bad numbers as a result.
In postseason play, however, the team with strong recent ATS form receives a majority of bets in only 52.2% of games.
Why the change? Often the team that has been covering will be favored when facing an opponent that isn't, and recreational bettors would normally love to take a covering favorite. But in postseason play, like conference tournaments, the public is more likely to bet the underdog, assuming games will be more competitive because teams are desperate to extend their seasons.
Once again, oddsmakers know this is a tendency of casual bettors in postseason play and are less likely to inflate the line as they would in regular season matchups. This creates value betting teams that have been covering when they face an opponent that hasn't in conference tournaments.
Since 2005, teams with good recent ATS form have gone 288-220-11 (56.7%) ATS when facing an opponent with bad recent ATS form. A $100 bettor following this system would have returned a profit of $5,358. Not only is this system simple, but it has been a consistent winner with a .500 or better ATS record in 13 consecutive postseasons.
The system has already started the 2018-19 conference tournament slate 2-0 ATS and there are two more matches for it on Thursday.
Saint Peter's (+2.5) vs. Marist (5 p.m. ET, ESPN3)
Indiana State (-3) vs. Valparaiso (7 p.m. ET, ESPN+)
This article was originally posted on ActionNetwork.com by John Ewing. Sports Insights is part of The Action Network.