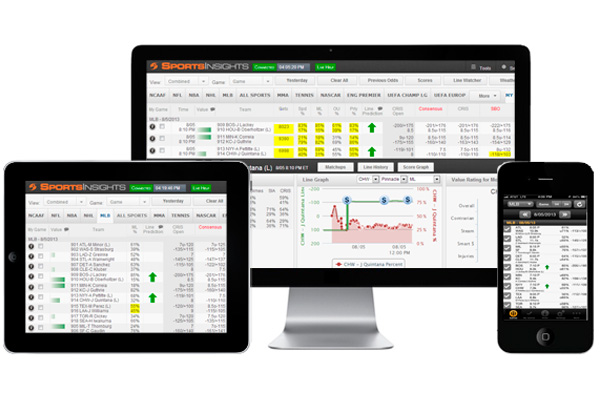 SportsInsights.com Layout Updates
With the NFL and College Football regular seasons fast approaching, we've been hard at work improving the user experience and are excited to announce the following layout updates at SportsInsights.com:
My Products
Upon login, you'll immediately notice a new "My Products" page that lists all active and inactive products for each member.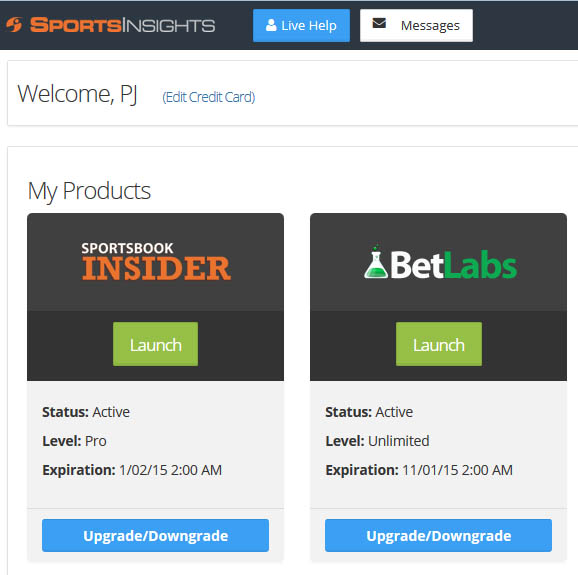 Here, members can instantly:
1. Launch Sportsbook Insider or Bet Labs software
2. Change credit card information
3. View messages
4. Live chat with a customer service representative
5. View account status/expiration date(s)
6. Activate, upgrade or downgrade Sportsbook Insider and/or Bet Labs memberships
---
Product Information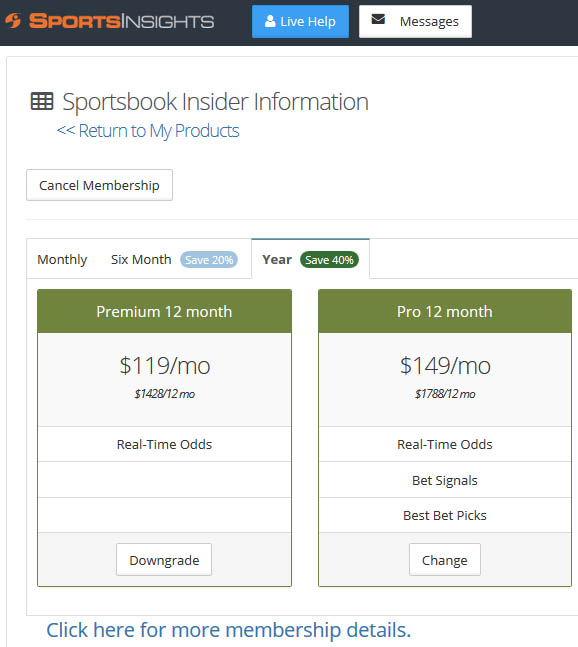 By clicking on "Upgrade/Downgrade" or "Learn More" from the My Products page, users can access more in-depth information regarding each product, including:
1. Monthly, 6-month and 1-year rates/discounts
2. Product details
3. Upgrade/downgrade membership level
4. Cancel membership
---
Picks
If you're not currently a Sportsbook Insider Pro member, our Best Bet picks and pick packages are now available for purchase by clicking "View Picks" from the My Products page.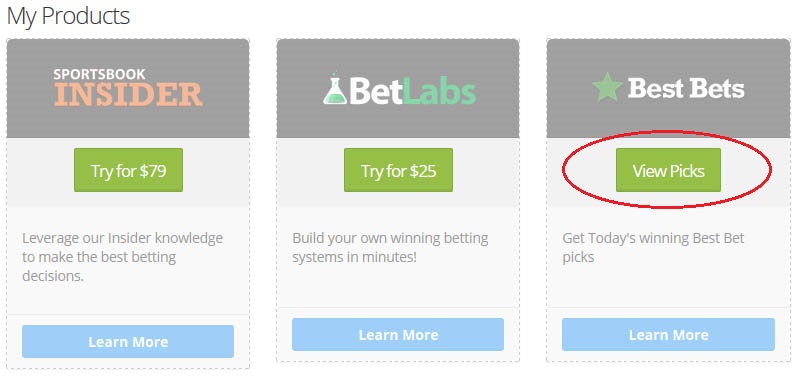 From this page, users can view available individual game picks, 30 day and full season pick packages. Users can also view historical picks records and every Best Bet pick/result we've released by clicking "View Picks and Historical Records".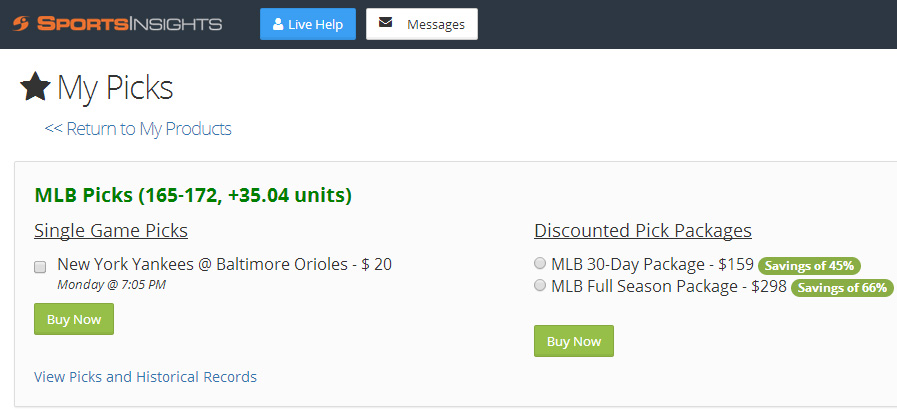 If you have any questions regarding our new layout updates, please contact us at help@sportsinsights.com or 877-838-2853.