Real-time betting updates (live odds, betting trends, weather and injury alerts) is the cornerstone of any successful sports bettor. Sports Insights offers the industry's most advanced live odds platform for the most sought after, market-setting sportsbooks. We track in real time all the forces that move lines – public betting, sharp money, injury reports and weather updates.
Compare Odds From 40+ Sportsbooks
Since 1999, we've been doing nothing but gathering live odds and betting trends data. We provide you with instant access to live odds from over 40 sportsbooks. Our real-time odds software is 100% web-based so you don't have to download or install anything on your computer. You can also go mobile and easily access our live odds from your tablet or smartphone. Download our free smartphone app (Android, Windows & iPhone) for even quicker access and start making smarter bets now.
Get The Real-Time Betting Advantage
If you've never experienced the power of real-time betting information, now is the the time to try. Our real-time updates will provide you the same edge in sports betting enjoyed by professional bettors, but for a fraction of the price. Sign up and start winning more today!
See How It Works

Sports Insights also offers Real-Time XML Odds for those interested in accessing our real time odds for their own website or personal betting application.
KEY FEATURES
Real time odds from market-setting books (available sportsbooks)
Betting trends from 7 sportsbooks
Betting percentages for spread, money line, parlays and totals
Breaking injury & weather alerts
Steam Move and Reverse Line Movement Alerts
Full game, half time, quarters/periods odds
Live game in progress odds
Easy to use and customize
Live scores
Smart phone & tablet access
Real-Time Odds Page Screenshots
1. Value Meter
Our new Value Meter analyzes Contrarian Value, Steam Moves, Reverse Line Movement, Key Injuries and Official/Referee trends for every matchup on the board to quickly show which games are offering the most value.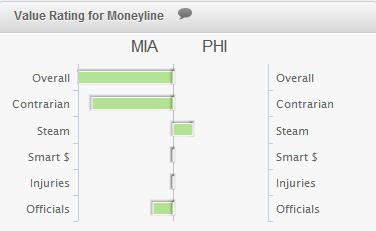 2. Referee/Umpire Stats and Trends
Instantly access Runs/Points per game, Home/Away bias and Over/Under bias for referees and home plate umpires.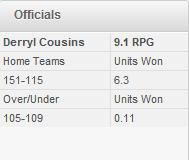 3. Game Information Dashboard
With one simple click, members can access all pertinent information specific to each game, including Public Betting Percentages, Line-Movement graphs, Key Injuries, Bet Signals, Weather, Referee/Umpire information and trends, and Value Meter Rating.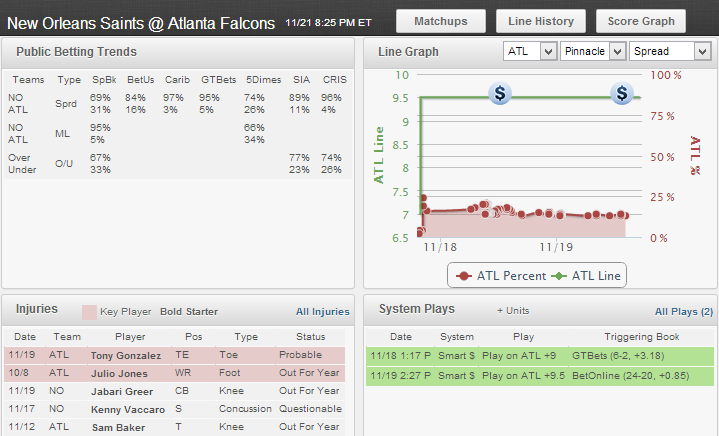 4. Redesigned Matchups Page
By clicking on "Matchups" within the game dashboard, members can access game-specific statistical comparisons, including ATS trends, recent performance, head-to-head results, and much more.

5. New Sort Options
Our newest Live Odds page makes sorting information columns much easier. By simply clicking the column header, members can instantly sort by:
Game Time
Number of Bets
Spread, Moneyline, Over/Under and Parlay Betting Percentages
Game Number
Value Meter Rating
Members can also visit settings to default Live Odds to sort by either Game Number or Game Time.
6. Frozen Headers/Rows
Fixed-game information allows members to scroll across rows and column headers both horizontally and vertically without losing key game or sportsbook information.
7. Customizable Button Bar
By visiting the Settings, Live Odds gives members the opportunity customize the buttons/features that appear on their Live Odds page.
8. Lineups Page
Our improved Lineups page will give you instant access to each team's starting lineup, positions, and season stats.

9. Enhanced My Games Feature
Simply click on the check box next to each game matchup to add an important game to My Games. Members can customize My Games alerts to include Lineups, Weather, Final Scores and Injury Alerts via popup, email/text or smartphone push alert.
10. Urgent Injury Updates
With one click of the "Urgents" button, members can instantly see the most recent injury alerts for key players across all major sports.

11. Enhanced Line Watcher Alerts
Our improved Line Watcher feature can be set up to alert members via popup or email/text whenever a game, 1st half and/or 2nd half line hits a desired Spread, Moneyline or Total.