Real-Time Public Betting Trends!
Since 1999, Sports Insights has been taking bettors behind the lines and showing them what is happening on the sportsbook side. We offer public sports betting trends on the number of bets and the percentage of bets placed. Our data represents real wagers placed at some of the industry's largest and most trusted sports books. You can choose to view public trends as a market average across all seven contributing sportsbooks or see them broken down into each individual sportsbook's betting data. We're the only website in the world that offers real-time public betting data from seven online sportsbooks.
Monitoring public betting trends data is one of the most vital tools used by professional handicappers to find value within the sports betting marketplace.
Learn How To Win With Betting Trends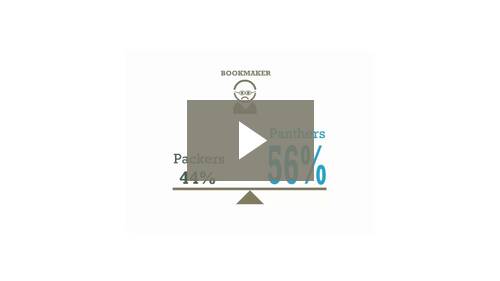 LEARN MORE
Below is a screenshot from our Real Time Odds page. We display Number of Bets, Betting Percentages and Betting Odds.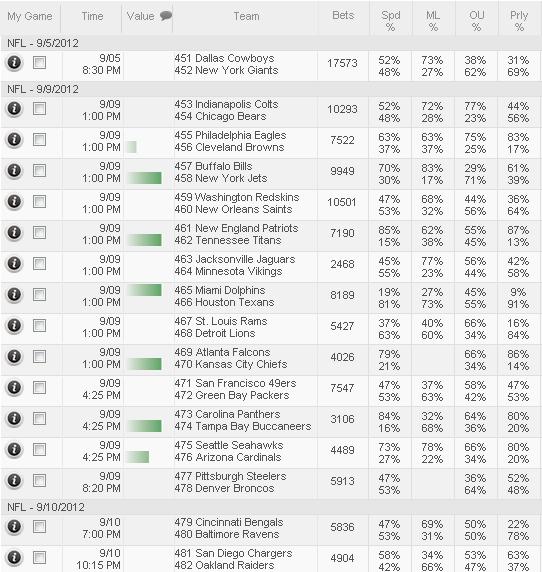 Individual Sportsbook Betting Statistics sample
Sports Insights members have the ability to separate the betting percentage information into individual contributing sportsbooks. Below is a screenshot of our Individual Sportsbook Betting Percentages page.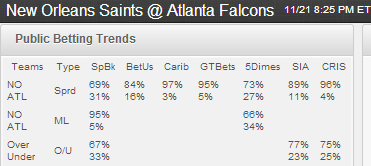 Still have Questions?
Check out our Frequently Asked Questions page or Contact Us