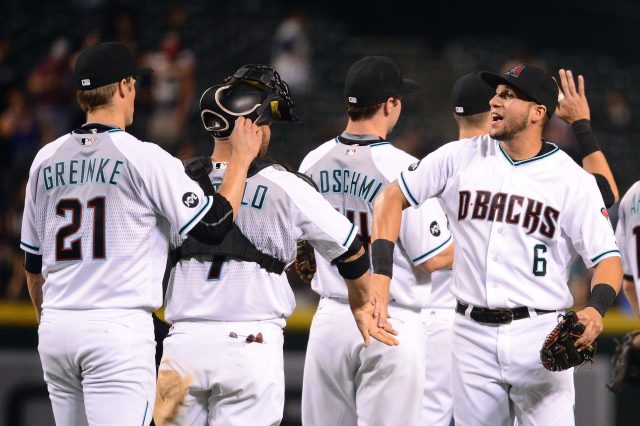 MLB First Half Betting Review
It has been an exciting few months of baseball with no shortage of storylines and surprises. The league has to be happy with what seems like an endless supply of young superstars in the making. The home run is back in a big way and I don't think that performance-enhancing drugs have anything to do with it. It's sure been fun to watch, but how are people's bankrolls looking?
So far, this has been a great year for betting against the public.
| % of Bets | Record | Units | ROI |
| --- | --- | --- | --- |
| 20% or less | 36-37 | +17.7 | 24.2% |
| 30% or less | 176-226 | +16.4 | 4.1% |
| 40% or less | 367-437 | +29.6 | 3.7% |
| 60% or more | 437-367 | -57.5 | -7.1% |
| 70% or more | 226-176 | -28.2 | -7.0% |
| 80% or more | 37-36 | -12.8 | -17.6% |
Bettors taking a simple contrarian strategy have likely made a killing while square public bettors are probably in deep with loan sharks… hoping that their kneecaps survive to see another day.
From a team-by-team standpoint, some of last year's best have been very disappointing. Don't say I didn't warn you, though.
Least profitable MLB teams#Giants -18.4 units#Phillies -18.2u#Cubs -13.9u#Mets -11.2u#Athletics -10.3u pic.twitter.com/vpCvXC42mw

— Sports Insights (@SportsInsights) July 5, 2017
The Cubs, who have received the majority of bets in over 85% of their games, are making sportsbooks very happy this year. Their World Series foe in Cleveland hasn't fared much better, as the Indians are down 7.2 units. As a group, the teams that made the playoffs last year have been absolutely awful (429-407, -58.1 units, -7.0% ROI).
There are a few teams that have been making bettors happy, though.
Most profitable MLB teams #DBacks +15.1 units#Astros +14.9u#Rockies +14.1u#Brewers +11.3u#Royals +8.1 pic.twitter.com/82C1TaqE9Z

— Sports Insights (@SportsInsights) July 5, 2017
Most everyone knew that the Astros would be good, but they've been better than that. It's really tough for a team that is favored in almost 90% of their games to be that profitable, but oddsmakers don't expect baseball teams to win nearly 70% of their games.
The other teams on the list are all surprises. Nobody expected the NL West to be the three-headed monster that it is. Nobody expected the friggin' Brewers to be leading the NL Central in July. But hey, in the words of Charlie Kelly…that's baseball baby.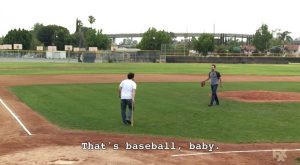 As mentioned at the top of the article (the "lede" as a true journalist would call it), the long ball is being hit quite a bit and guess what? Chicks dig the long ball. Trust me, I know from experience…not me, but a guy I know.
We at Sports Insights delved into some thorough research a couple of weeks back and although oddsmakers were making an attempt to stop overs from hitting, they weren't doing a good enough job. However, since then, unders have prevailed. I'm not going to say that my article is the direct cause of that, but it basically is. Since June 22nd, overs have gone from 44.1 units to 15.6, which is quite the precipitous drop.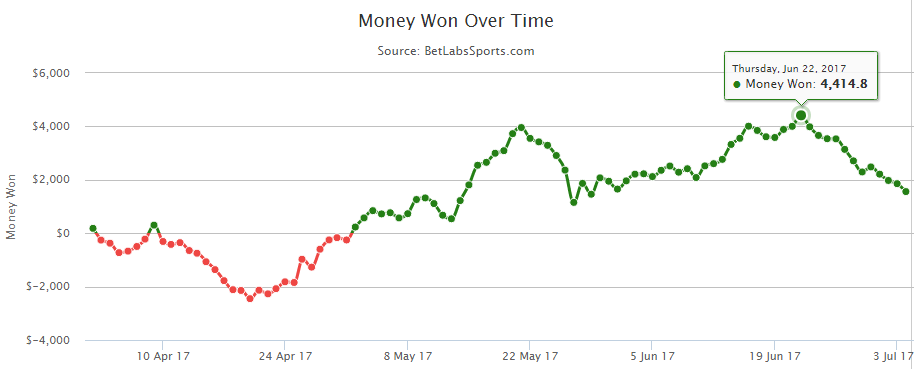 Obviously, bookmakers are happy about this. The over has received at least 50% of bets in over 85% of games this season.
If we look ahead to the postseason, there has been significant World Series odds movement since the season began. The defending champion Cubs team has seen their preseason odds double, from +350 to +700. The Dodgers are the current favorites at +400, but according to Fangraphs and Baseball Prospectus, they should be favored even more.
If you bet on any player futures, check on how they are doing in the latest odds updates. Below are the current favorites.
AL MVP: Aaron Judge -200
NL MVP: Paul Goldschmidt +150
AL Cy Young: Chris Sale -165
NL Cy Young: Clayton Kershaw -165
Home Run Leader: Aaron Judge +130    (80/1 looking decent right about now)
Get ready for the second half of the MLB season and try our Sportsbook Insider Pro membership. Our best bets are up over 50 units on the season and we look to continue our success down the stretch. You'll also get access to money percentages, bet signals, and much more.
Feel free to comment with any thoughts or contact us with any questions by emailing help@sportsinsights.com.