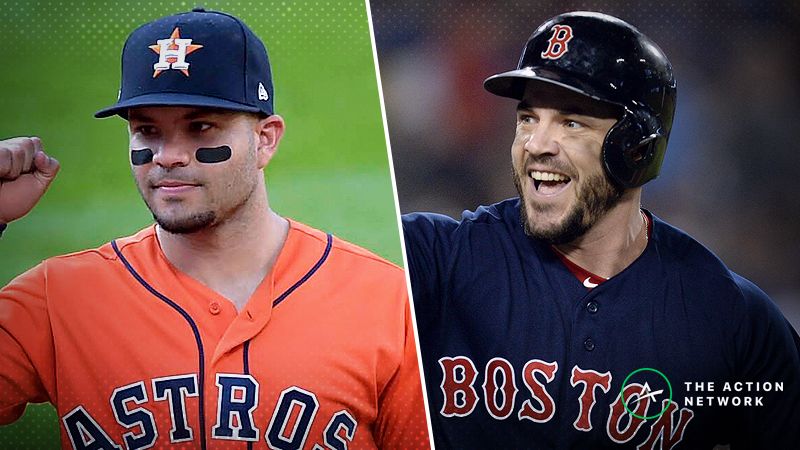 MLB Betting Tip: Wait to Bet Red Sox, Astros to Win 2019 World Series
The Boston Red Sox and the Houston Astros are co-favorites to win the 2019 World Series. The Westgate Las Vegas SuperBook opened the 2018 ALCS participants at +600.
The odds speak to each team's underlying talent. Boston and Houston were the only clubs to win more than 100 games and outscore their opponents by more than 200 runs in the 2018 season.
Per Fan Graphs, the Red Sox were in the top five in hitting and pitching WAR while the Astros finished with the second-highest pitching WAR total of all time (30.7).
Bad news for Red Sox and Astros fans, preseason World Series favorites don't win it all.
Here is every preseason favorite, using data from SportsOddsHistory, since 2004.
Since 2004, 19 teams have been listed as favorites or co-favorites to win the World Series. Only once in that span has a preseason favorite gone on to win it all: the 2009 New York Yankees.
Maybe the Red Sox or Astros will be the exception, but betting them now is still not a sharp play. In the chart below are the World Series favorites after the season ended for the past 10 years.
Of the 13 teams, bettors would have been able to get better or the same odds on 11 of the teams if they waited five months and placed a wager before opening day.
It is difficult to predict which team will win the World Series after 162 games, and trying to do so almost a year out from the playoffs is impossible.
Plus, a future bet at this time ties up a chunk of your bankroll. Bottom line, don't bet the Red Sox or Astros (right now) to win the World Series.
This article was originally posted on ActionNetwork.com by John Ewing. Sports Insights is part of The Action Network.