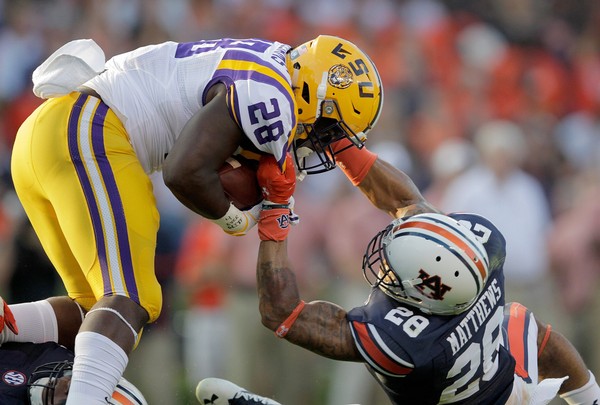 Are NCAAF Home Teams Finally Ready to Start Covering in Week 7?
Most college football bettors are now aware of the success of road teams ATS this season, starting 225-153 for +58 units. Road underdogs have accounted for a big portion of the units won, going 162-113 ATS for +39 units. Road favorites have contributed +19 units, but at a slightly higher ROI than road dogs.
A big thing to point out is the success of large road dogs, whether it's 21+ points, 30+ points, 40+ points, etc. These games tend to happen earlier in the season when FBS teams are playing FCS teams, and this year 30+ point road dogs have gone an astounding 51-20 ATS for +27 units. There won't be too many of those left in the season and there are only a couple in Week 7.
Heading into Week 7, the majority of tickets is currently on the road team in 29 games, and on the home team in 27 games. This is far more balanced than recent weeks where the majority of tickets was on the road team in significantly more games. However, the notable difference this week is how lopsided the majorities have been– right now there are 14 road favorites getting at least 70% of spread bets (compared to 43 total for the season so far).


[Screenshot displays a glimpse of our Pro Live Odds page]
I'm not necessarily saying that all home teams are going to have a great bounceback week ATS, but there are going to be a number of these contrarian home underdog options including LSU, Nebraska, Indiana, Bowling Green, Oregon St, Arizona St and more. As long as you can get the best of the numbers like LSU +7.5 or Indiana +7.5, there could be some value fading the public.
If anyone was wondering if there was a big difference in the success of home/away teams in the first and second half of the season, there hasn't been. Historically we've seen home teams cover at about the same rate in the first half of the season (-5.2% ROI) compared to the second half of the season (-5.6% ROI). The home/road splits for underdogs are fairly even, too.