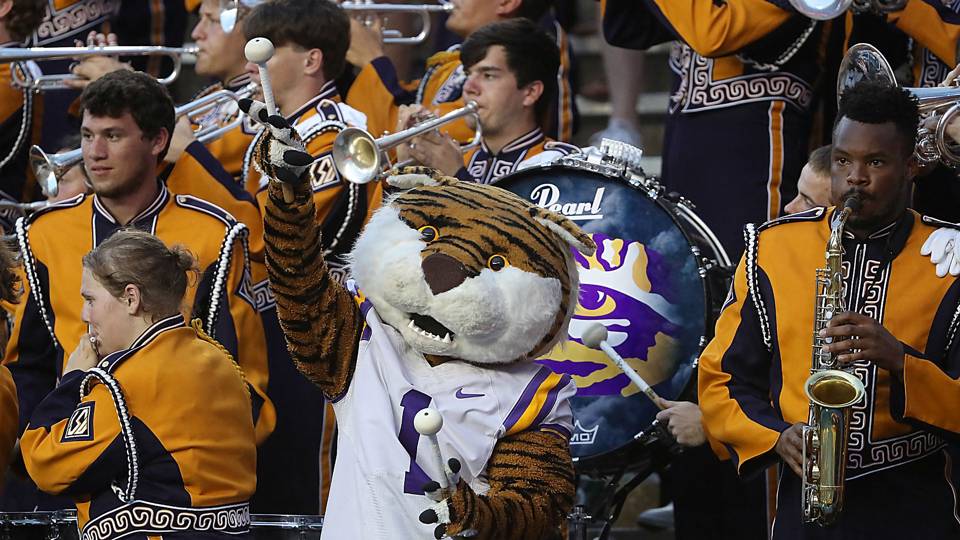 2017 College Football Week 7 Opening Line Report
As we head into Week 7 of the college football season, we've compared the current and opening lines to the lookahead odds from the summer:
Matchup
CRIS Current
(Oct 9)
CRIS Open
(Oct 8)
G Nugget Open
(Jun 22)
Utah at USC
USC -13
USC -12.5
USC -20
Oregon at Stanford
Stan -11
Stan -10.5
Stan -11
Arkansas at Alabama
Bama -31
Bama -30.5
Bama -28
Texas A&M at Florida
Florida -3
Florida -4
Florida -4
Auburn at LSU
Auburn -6.5
Auburn -6
LSU -7
Baylor at Oklahoma St
Okla St -25.5
Okla St -23
Okla St -7
Oklahoma vs. Texas (at Dallas)
Okla -7.5
Okla -8
Okla -9.5
TCU at Kansas St
Off Board
Off Board
Pick 'Em
Ohio State at Nebraska
Ohio St -24
Ohio St -21.5
Ohio St -15.5
Boise St at San Diego St
SDSU -7
SDSU -7
SDSU -3.5
Michigan at Indiana
Mich -5
Mich -6
N/A
Texas Tech at WVU
WVU -3
WVU -6
N/A
Some betting nuggets heading into Week 7:
LSU was -7 against Auburn on the lookahead line over the summer. Now they're listed +6.5. No other game on the slate is getting even half of the early ticket action as this one, and 85% of early bets are on Auburn.
WVU opened -6 on Sunday night and have quickly dropped to -3 against TTU. There's definitely been some sharp money on the Red Raiders since tickets are split early on.
Air Force has failed to cover the week after playing Navy in 7 straight seasons. They've already dropped from -10.5 to -7.5 vs. UNLV on Saturday.
BYU is 0-6 ATS this season and has moved from +21 to +22.5 at Mississippi State this weekend. Will they public keep pounding the Bulldogs to get this line to 24?
More than 80% of very early money is on Kansas to cover +20.5 at Iowa State. The Jayhawks have lost 42 straight road games, last win was in 2009 at UTEP (34-7).
The line for Baylor/Oklahoma St has changed significantly from the summer, which has been the case for all Baylor games this season.
The summer lines for TAMU/FLA, Utah/Stanford, Bama/Arkansas, and Oklahoma/Texas were nearly spot on with the openers on Sunday night.
Texas A&M has failed to cover 12 straight games after a straight up loss, all under Kevin Sumlin, and the Aggies lost last week to Alabama. They've moved from +4 to +3 at Florida around the market and are even down to +2.5 at some sportsbooks.
There are a ton of major injuries to watch for this weekend– check out all players status' here.
Alabama is the +125 favorite to win the National Championship with the field listed at -145.
Saquon Barkley and Baker Mayfield remain the favorites to win the Heisman Trophy.