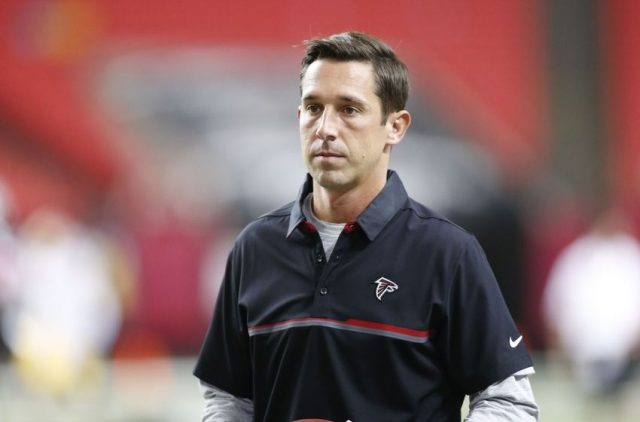 Who Will be the Next Head Coach of the Denver Broncos?
One of the more surprising coaching vacancies to fill this offseason is in Denver. Gary Kubiak took the league by surprise on Sunday and, unfortunately, will need to retire due to health reasons. From a betting standpoint, Kubiak went 56-63 against the spread during his tenure in Houston and 17-15 against the spread with the Broncos.
The Broncos coaching spot may be the most highly coveted position around the league. There are a handful of guys with odds listed on several of these head coach props for other teams, but who's to say they will want to go to San Francisco, San Diego, or Buffalo? Most teams have a head coaching availability for a reason — they stink.
Meanwhile, the Broncos are coming off a 9-7 season in one of the toughest divisions in the league. They also have two young quarterbacks that have both shown potential. There's no doubt the Broncos are fully expecting a playoff berth next season, which I doubt any of the other coachless teams can honestly claim.
Bookmaker's odds reflect that they believe it is a two-man race between Kyle Shanahan and Vance Joseph.
Kyle Shanahan is, of course, the son of Broncos coaching great Mike Shanahan. Mike led Denver to back-to-back Super Bowl victories in the late 90's when Kyle was a high school lad. Fast forward twenty years and Kyle is helping Atlanta become a real force in the NFC as the team's offensive coordinator and will likely land his first head coaching gig somewhere this offseason. Due to his familiarity with the team, Denver seems like a great spot for him.
Joseph is the top defensive candidate on the list. He built up his resume by working as a defensive backs coach around the league for a decade before landing his first defensive coordinator position with the Dolphins in 2015. Due to their success this year, Joseph is being asked to interview with a number of teams. Denver has been a defensive powerhouse these past few seasons and may want to bring a defensive mind at head coach, rather than the offensive-minded Shanahan.
Darrell Bevell (+1300) has been the Seahawks' offensive coordinator since 2011 and has obviously had great success with the team. Generally speaking, coordinators at very successful teams will eventually get a shot to be a head coach one day.
At +1500 is an in-house candidate in Joe DeCamillis. DeCamillis has been the Broncos' special teams coordinator for the past two seasons and filled in as head coach for a game earlier this season when Kubiak was out with an illness.
At the bottom of the list is Sean Payton, whose name should catch the attention of some. Payton recently went on record saying that he will return to coach the Saints and plans on sticking with them for the long run, but his name continues to be mentioned in the rumor mill.
Sean Payton "definitely" plans to return to the Saints https://t.co/t7nTsGnafB pic.twitter.com/VVCBSWwn9i

— NBC Sports (@NBCSports) January 3, 2017
Here is the full list below. Some of the odds for the other coaching availabilities were updated rather quickly, so check back to see how these odds have changed as we continue to learn more about the hirings and firings around the league.
| Coach | 1/3 (BookMaker) |
| --- | --- |
| Kyle Shanahan | +125 |
| Vance Joseph | +180 |
| Darrell Bevell | +1300 |
| Joe DeCamillis | +1500 |
| Sean McVay | +1750 |
| Dave Toub | +2000 |
| Sean Payton | +2000 |
f you have any thoughts or questions, feel free to reach out to the Sports Insights staff by utilizing our live chat feature, commenting below, or emailing us at help@sportsinsights.com.