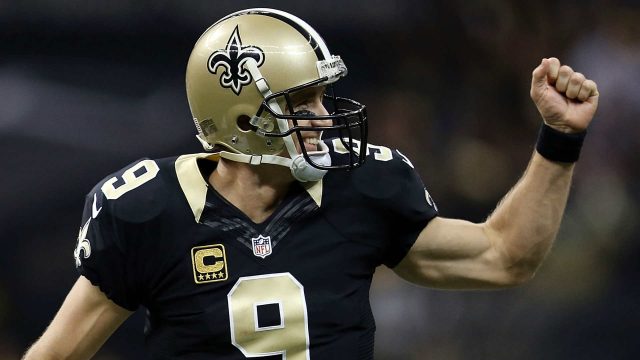 Week 14 Early Action Report: Small Spreads and Early Line Movement Headline Slate
What a slate. We have a bunch of small spreads and a good deal of solid line movement early in the week. I didn't really look too closely at the lines yesterday because I was too busy writing about important things like curling, but when my eyes caught the odds page today they lit up like Skut Farkus's.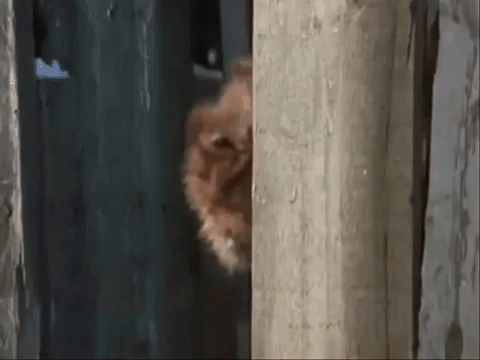 | Matchup | Bookmaker Current | Bookmaker Open | Westgate (11/28) |
| --- | --- | --- | --- |
| NO @ ATL | NO -2 | ATL -2 | ATL -3 |
| SF @ HOU | HOU -3 | HOU -1 | HOU -5.5 |
| DET @ TB | N/A | N/A | N/A |
| IND @ BUF | N/A | N/A | BUF -7 |
| SEA @ JAX | JAX -3 | JAX -3.5 | JAX -3 |
| OAK @ KC | KC -4 | KC -4.5 | KC -6 |
| MIN @ CAR | MIN -3 | MIN -1 | CAR -2.5 |
| GB @ CLE | GB -3 | GB -4 | GB -3.5 |
| CHI @ CIN | CIN -6 | CIN -5.5 | CIN -6.5 |
| WAS @ LAC | LAC -6 | LAC -7 | LAC -5.5 |
| NYJ @ DEN | NYJ -1.5 | DEN -1 | DEN -3 |
| TEN @ ARI | TEN -3 | TEN -3.5 | TEN -3 |
| PHI @ LAR | LAR -2.5 | LAR -1 | PHI -2.5 |
| DAL @ NYG | DAL -4.5 | DAL -6 | DAL -3 |
| BAL @ PIT | PIT -5 | PIT -6 | PIT -7.5 |
| NE @ MIA | NE -11 | NE -12 | NE -11.5 |
Irresponsibly Rent a U-Haul Because We're Moving
With so many games right around a pick 'em and key numbers, we've seen some early movement around the market.
Saints at Falcons: This Thursday Night affair will be very important to bettors and both teams' playoff implications. If the Falcons can't pull off the home upset, their playoff chances will be slim to none. Howevah, if both the Falcons and Panthers win, the division really opens up.

The line has been moving towards the Saints over the past 36 hours and at -2, the Saints are now the second road favorite in Atlanta over the past two years. Since 2013, the Falcons have thrived as home dogs, though. They've gone 7-2 against the spread over that time.
Eagles at Rams: I think I may have jinxed the Eagles. Sorry Philly fans, but I'm pretty sure everyone in the Eagles organization  read my article last week and just couldn't live up to the hype, leading to their loss in Seattle. I even said that the Eagles would be favorites in all four of their remaining games due to Westgate's lookahead line and now that is wrong. What a mess.
As PJ talked about earlier today, we've seen some reverse line movement on the Rams that has helped push them closer to a three point favorite.
Jets at Broncos: Dear lord, what on earth do we have here? The Jets are a road favorite in Denver…you gotta be kitten me. Want to know what the CG Technology lookahead line was for this game back in the spring? Broncos -9. Some season they're having.

With 72% of bets and 84% of dollars, the books have had no choice but to flip the line in the Jets' favor. The big question is: at what point do I need to bite the bullet and take the Broncos for like the 8th time this year?
Gas Money for the Masses 
Which teams are the weekend warriors loading up on so far? Here are the most lopsided ticket counts, as of Tuesday afternoon. You can find live numbers here.
88% on Ravens at Steelers: Pittsburgh is coming off an overwhelmingly emotional victory over the Bengals last night. Likely without Ryan Shazier next week, the public jumped on Baltimore +6 in the early going. The Ravens are coming off a big win over the Lions and despite looking absolutely awful in several games, they still hold onto a wild card spot in the AFC playoff picture.
78% on Patriots at Bills: I think that the Patriots will likely be featured in this section any time I write this article. Bettors don't care about the number, they just like taking the Pats. Unless his appeal proves to be successful, Rob Gronkowski will be out this Monday night in South Beach. Once that happened, the Patriots moved from -11.5 to -11. Whether it's -11, -11.5, -12, or -25, nobody can resist taking the Patriots regardless of the situation.
77% on Seahawks at Jaguars: With their win against the Eagles, the Seahawks have once again gained the attention of the public. I think there are still plenty of people out there, including myself, that aren't fully bought into the Jaguars and we can see that in the betting percentages. I think we will eventually see this line dip below three given the current betting trends.
Totally Awesome!
Saints at Falcons (55 to 53): Back to Atlanta. Given these high powered offenses and the indoor playing conditions, it isn't surprisingly that the majority of bets have come in on the over. However, we've tracked much more money on the under and the line movement shows that these big bets are coming in from sharp bettors.

Chicago at Cincinnati: At just 37 points at Pinnacle, this game is currently tied with the Browns/Jaguars game a few weeks back for the lowest total of the season. Historically, games with a total of 37 points or less have gone over 52% of the time.
Patriots at Dolphins (48.5 to 47): The total had already been dropping in the early going, but Rob Gronkowski's suspension pushed the line down to 47—one of the more important numbers when it comes to betting totals.

With 57% of bets actually on the under for this game, it will be interesting to see if the line continues to drop in this late-season divisional showdown.
For the latest lines, check our free odds page. Follow us on Twitter @SportsInsights and @ActionNetworkHQ for news, notes, jokes, and analysis throughout the week.