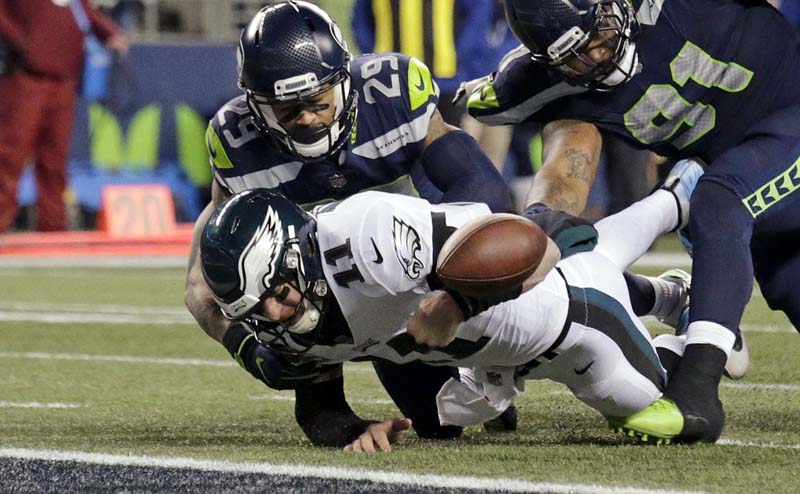 NFL Bettors Unfazed by Eagles' Flop Against the Seahawks
Recreational bettors often overreact to the most recent results, especially following prime-time matchups like Sunday night's Eagles-Seahawks tilt.
However, the public is jumping right back on the Eagles bandwagon this week against the Rams. At the time of publication, Philadelphia is receiving 74% of spread tickets, indicating that bettors arestill bullish on the Eagles, who are 9-3 ATS this season.
On the other hand, professional bettors have come in hard on Los Angeles, pushing this line up to LA -2.5 after opening -1 at Bookmaker.eu. According to our Bet Signals data, sharp money steamed this game late Monday morning and is largely responsible for the early line movement.

Steam is defined as sudden, drastic and uniform line movement across the entire sports betting marketplace and is the result of a sudden overload of money placed at multiple sportsbooks and, in most cases, occurs due to betting groups, betting syndicates and a few key players with the resources to "get down heavily" at multiple locations, all at once.
As illustrated by our Steam Move breakdown, four different sportsbooks moved their numbers within 80 seconds of each other, detailing how the market reacted to the sudden influx of Rams money.

While the current data shows that sharp and public bettors are lining up on different sides, there's still plenty of time for that to change, especially if this line gets to Philadelphia +3 and inspires buyback as limits continue to increase.