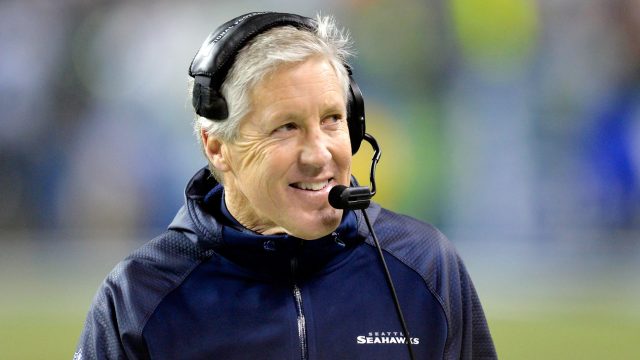 The Seahawks Buyback is Real
A couple of birds are playing in rainy Seattle and it's been one of the bigger NFL stories of the week when it comes to a gambling standpoint. The almighty Eagles opened as a -3.5 favorite in Seattle and received some noteworthy support in the early going and as a result, the Seahawks entered unfamiliar territory as a 5.5/6 point home dog around the market.
However, over the past couple of days, we've seen the line move back towards ol' Russ and the 12th man. Couldn't stay that big of a home dog for long, could they?

Thanks to an increase of dollars (green line) and some steam and reverse line moves (radar symbols), Seattle is back to their opening line of +3.5 at Pinnacle. As of about 2 PM eastern, spread money is split 50/50 right down the middle.
Though I don't think there are many Eagles doubters left any more, if they can pull off a win on the road against Seattle, I don't think anyone can deny that they are the best team in the NFC. Right now, their 4/1 Super Bowl odds are the best in the conference, but the next five teams on the odds list are all in the NFC. Seattle could desperately use a win to keep up with the Rams and improve their 20/1 odds.
If we see some more real sharp action on Seattle, we could see that line move to the key number of three.
Check the latest odds and percentages on our free NFL odds page and follow us on Twitter @SportsInsights and @ActionNetworkHQ for news and notes throughout the day.