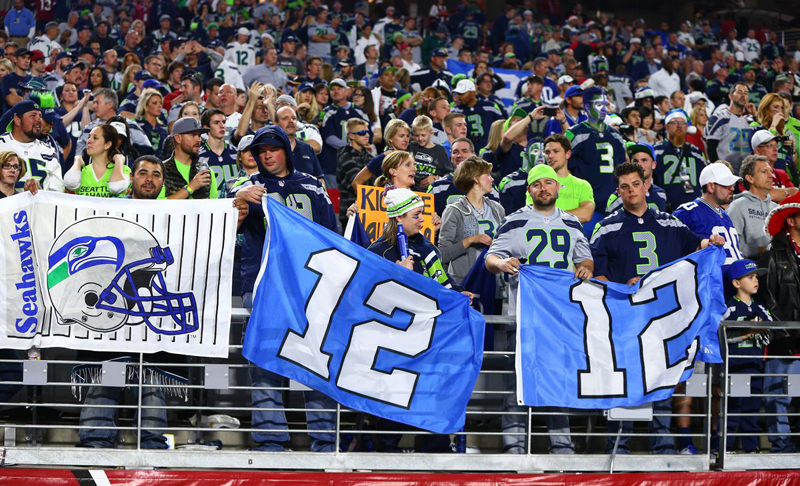 Are Bettors Smart to be Bailing on Seattle's 12th Man Against Philadelphia?
Behind the 12th Man and record-setting crowd noise, CenturyLink Field provided the most profitable NFL home-field advantage for bettors from 2003-2016, resulting in +19.60 units won and a +17.5% ROI.
In fact, from 2003-2016, Seattle closed as a dog in 28.7% of their home games and, during the Russell Wilson era (2012-present), Seattle has closed as a home dog only three times. Those three instances occurred in Wilson's first three career home starts, including the infamous/hilarious (depending on which side you bet) "Fail Mary" game against Green Bay.
However, 2017 has been a different story for the Seahawks, especially at home. With a 1-4 ATS record at CenturyLink and Philly (9-2 ATS), the current favorite to win the NFC at +180, coming to town, bettors are bailing on Seattle in record numbers.
At the time of publication, only 25% of spread tickets are on the Seahawks. Since Wilson took over, Seattle has received less than 25% of spread action at CenturyLink just one time, his first career home start against the Cowboys.
Even though it's still early, oddsmakers at Bookmaker.eu have been forced to adjust their opener of Eagles -3 up to -5.5. The key question now is if and when sharp money buys back the value of the line move.
Oddsmakers are smart to settle in at 5.5 for now to determine if there is a market for Seattle at that number. If sportsbooks ultimately decide they need more Seattle money, they can test the waters in half-point increments to entice that action.