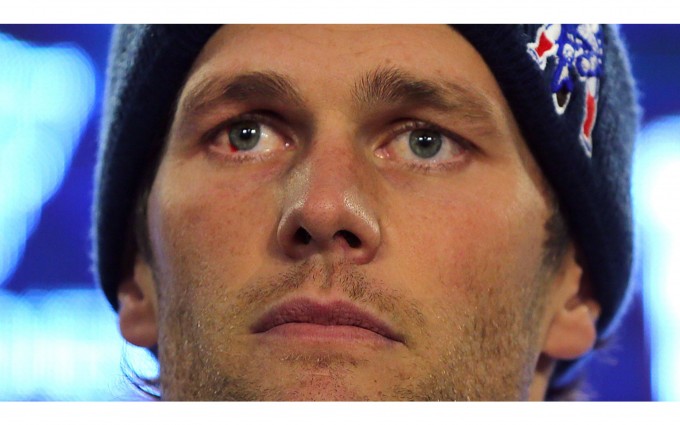 NFL 2016: What Should Bettors Know for Week 5?
For all of you weekend warriors out there looking at this weekend's NFL slate for the first time, here is what you need to know when making your bets.
To see how the lines have moved over the week, take a look at our opening line report. Also, refer to our free odds page to see which lines have moved.
LINE MOVES
Let's take a look at a few games with major line moves (or lack of movement) so far this week.
Despite starting as 2.5 point dogs, the Bills have moved to a pick 'em in Los Angeles this Sunday against the Rams. The total for that game has also gone from 40 to 38.5 There were steam moves triggered on both the Bills and the under on Friday, so the sharps clearly think they have an inside track on this game.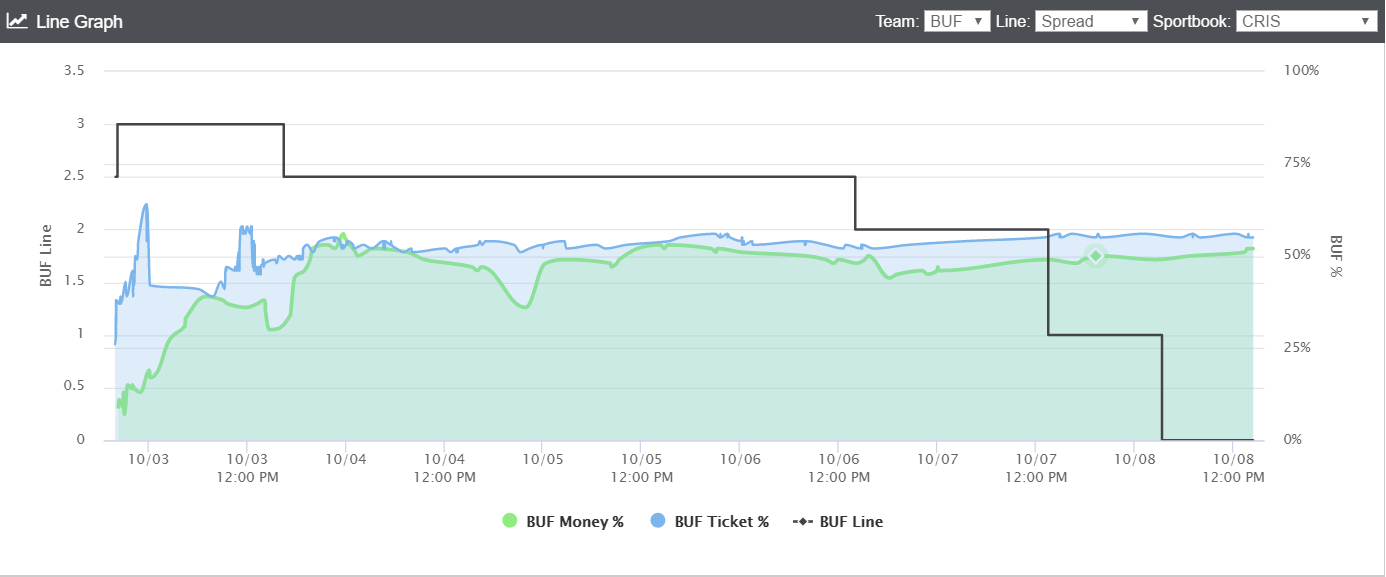 Another team that is getting some sharp action is the Bengals. They started out as 1 point dogs in Dallas, but have moved to 1.5 point favorites against the Cowboys. By using our money percentage feature, we can see that the Bengals are not only receiving almost two thirds of the spread bets, but they are receiving more than 80% of the spread dollars. That discrepancy helps us show why the line has moved towards the Bengals.

One line that hasn't moved despite being the most lopsided game of the season is the Patriots vs. Browns game. With Tom Brady returning, the public is expecting this one to be a blowout. The line opened with the Patriots as 10 point favorites at CRIS, which 86% of bettors have taken so far. This one-sided action has caused the line to move to…-10. That's right, the line at CRIS hasn't budged. The books seem to believe that the public is overreacting to Brady's return and that their line need not change. Will Brady and the Patriots make a league-wide statement against the lowly Browns and put a hurt on the books? So far this season, teams getting 75% or more of spread bets are 0-4 ATS and just 280-308 dating back to 2003.
For a more in depth look at major line moves this week, take a look at our line moves that matter piece written by content manager, David Solar.
KEY INJURIES
Cam Newton- Concussion- Out. The reigning NFL MVP will be out for this week's Monday Night Football game against the Bucs due to a concussion that forced him to leave last week's game early. The line on this game opened with the Panthers as 4.5 point favorites with Derek Anderson set to be the starting QB.
Marcus Siemian- Shoulder- Questionable. The Broncos starting QB's status is still up in the air at this point. They're currently five point favorites at home against the Falcons, but will that line move if Paxton Lynch is called on to make the start?
Stefon Diggs and Dez Bryant- Doubtful. The Vikings and Cowboys are both expected to be without their star receivers this weekend. Bryant is dealing with a hairline knee fracture, while Diggs has been sidelined all week with a groin injury.
Tyler Eifert- Back, Ankle- Out. Eifert had been dealing with an ankle injury for the first four weeks of the season, but injured his back Monday at practice. The Bengals will be without their star tight end for yet another week.
NaVorro Bowman- Achilles- Out for the Season. The 49ers will be without their All-Pro linebacker for the rest of the season with a torn achilles tendon. Bowman suffered the injury last Sunday against the Cowboys.
OTHER NOTABLE INJURIES:
Probable- LeSean McCoy, Alshon Jefferey, Jeremy Hill, Clay Matthews, Joey Bosa, Martellus Bennett, Kyle Rudolph, Matt Forte, Thomas Davis, Tevin Coleman.
Questionable- Marcell Dareus, Antonio Gates.
Doubtful/Out- Cecil Shorts, Eric Ebron, Latavius Murray, Eric Decker, Darrelle Revis, Jonathan Stewart, Ezekial Ansah, Arian Foster, Gerald McCoy.
ODDS and ENDS
For those of you with an ESPN Insider account, take a look at this piece written by our own content manager, David Solar. 
With Mike Zimmer as their head coach, the Vikings have gone 28-9 ATS, but are still not being respected by the public. Click here for the full analysis on one of the most surprising teams this season.
At +150, Chuck Pagano now has the best odds to be the first head coach fired this season. Take a look at the full updated odds list and compare it to the preseason odds.
Carson Wentz and the Eagles have started this season on a tear, but Ezekiel Elliott currently tops the Offensive Rookie of the Year odds list at Bovada.
NFL OROY via @BovadaLV

Elliott -150
Wentz +200
Prescott +600
Fuller +1000
Howard +1000
Shepard +2500

— Sports Insights (@SportsInsights) October 7, 2016
Purchase a Sportsbook Insider PRO membership and get NFL picks, contrarian plays, dollar percentages and bet signals, along with a fully customizable live odds page, line watcher, line predictor, the number of bets on every game, and more.
If you have any thoughts or questions, feel free to reach out to the Sports Insights staff by utilizing our live chat feature, commenting below, or emailing us at help@sportsinsights.com