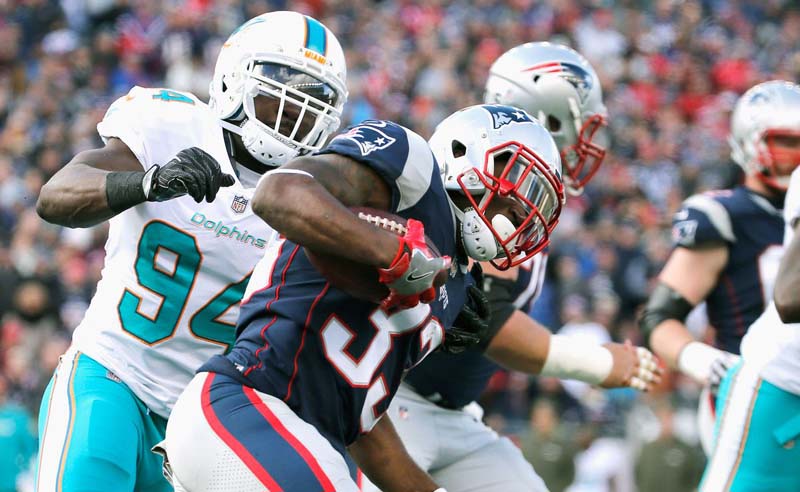 The Daily Steam: MNF Odds, Eagles Updates, the Return of the Evil Empire, More
Monday's betting roundup includes the most recent data regarding tonight's Dolphins-Patriots matchup, market reaction to Carson Wentz's injury and Giancarlo Stanton/Aaron Judge props.
Monday Night Football
Seventy-three percent of spread tickets are on New England as 10-point road favorites against Miami. With Rob Gronkowski suspended tonight, bettors have been happy to take the additional line value and lay the points with the Pats.
Eagles update
With Carson Wentz officially out for the season due to a torn ACL, oddsmakers have been forced to adjust Philly's futures odds as well as the drop off from Wentz to backup Nick Foles.
The Evil Empire
With Giancarlo Stanton joining the Baby Bombers, BetOnline opened prop bets regarding 2018 home run and strikeout forecasts for Stanton and new teammate Aaron Judge.
All the soccer
Manchester City are now the favorites to win the Champions League at +310 after Round of 16 matchups were announced Monday morning, and they're running away with the Premier League too.
Also check out our Week 17 EPL Betting Preview to find out where the value bets are for Tuesday and Wednesday's matches.
Public love
According to our betting trends data, here are the most popular public sides of the day:
| Sport | Team | Betting % | Opponent | Line |
| --- | --- | --- | --- | --- |
| NHL | Jets | 89% | vs. Canucks | -178 |
| NHL | Penguins | 83% | vs. Avalanche | -215 |
| NBA | Celtics | 78% | at Bulls | -4 |
| NBA | Raptors | 77% | at Clippers | -5.5 |
| NFL | Patriots | 73% | at Dolphins | -10 |
You guys give up or are you thirsty for more? Track real-time odds and betting data on our Free Live Odds pages.