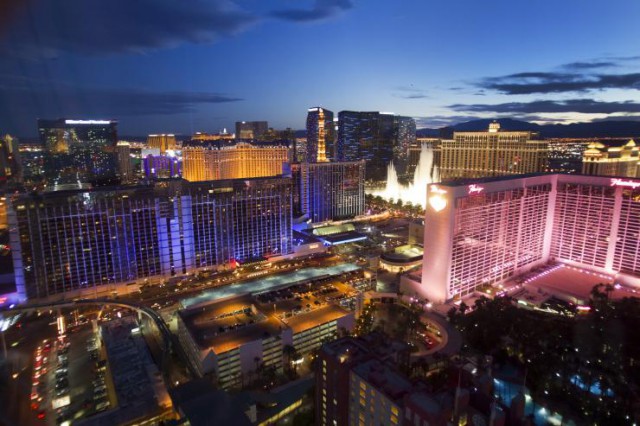 Contrarian Value: Betting Against the Public in 2015
For years betting against the public has been one of the most basic, popular and profitable strategies used by Sports Insights. The logic is simple: whichever team the public is loading up on, simply bet the other team. The public loves to bet favorites and overs, so sportsbooks will shade their lines accordingly. Historically this had led to value on underdogs and unders, but sometimes simply betting against the public isn't enough.
One of the bet signals available to Sportsbook Insider Pro customers are Contrarian Plays (formerly known as Square Plays). These are the most lopsided games in terms of number of bets and percentage of bets, and this strategy takes advantage of over-shaded lines and greedy sportsbooks. You've heard the expression "the house always wins?" Following Contrarian Plays ensures that you're always on the same side as the house.
Although many will argue that bettors have more access to information than ever before, many are unable to properly interpret or prioritize this data. We have also seen the number of bets on each game increasing in recent years as the popularity of sports betting continues to rise. This influx of "square" money has led to artificially inflated lines and greater success for our contrarian plays.
The table below displays the record and units won for our contrarian plays in each of the six major US sports leagues. An asterisk indicates that the most recent season is still in progress.
| Sport | Season | Record | Units Won |
| --- | --- | --- | --- |
| NFL | 2015-16* | 16-14 | +1.1 |
| NCAAF | 2015-16* | 31-22 | +6.6 |
| NBA | 2015-16* | 9-4 | +4.3 |
| NCAAB | 2014-15 | 63-46 | +11.7 |
| MLB | 2015 | 189-238 | +5.3 |
| NHL | 2015-16 | 11-9 | +8.0 |
| Overall | N/A | 331-333 | 37.0 |
The record may be misleading since most contrarian plays in baseball are on the underdog, and taking moneyline 'dogs means that you can achieve profits despite a losing record. The most important number is units won. We recommend a flat betting strategy with bettors maintaining a consistent unit size — typically 2-5% of your total bankroll. Assuming a unit size of $100/game, bettors would be up $3,700 ($100 x 37 units) simply by taking our contrarian plays.
What's even more impressive is that our contrarian plays continue to be profitable despite many factors you would think should negatively impact their performance. In terms of return on investment (ROI), 2015 was the worst season for MLB underdogs in our database. Despite that fact, our contrarian plays still earned +5.3 units won in baseball. Overall our MLB contrarian plays have earned +127.0 units since the start of the 2004 season.
We would like to stress that the only plays we fully endorse are our Best Bets, but contrarian betting is another historically profitable strategy that bettors should be familiar with. In fact, bettors should not only be familiar with our contrarian plays buy also our annual betting against the public reports.
Before each season, Sports Insights publishes a Betting Against the Public article that breaks down the most profitable levels (in terms of betting trends levels, home/visitor, etc.) for each of the six major sports. You can find links to each of the most recent systems below:
Since the start of the most recent season, these systems have combined to go 88-72 with +31.08 units won and an impressive 19.42% return on investment. All of these systems have been shared in the Bet Labs Think Tank and can be copied by active users. Members would receive an email/text alert whenever a current game matches any of these systems.
That record doesn't even include earlier betting systems such as the one detailed in our 2014 MLB Betting Against the Public report which has gone 27-18 with +23.02 units won since it was shared nearly two years ago.
Looking to learn more about our betting against the public strategies? There are a number of ways to speak with the staff at Sports Insights.
Email: help@sportsinsights.com
Phone: 877-838-2853
Chat: Click icon in lower right hand corner