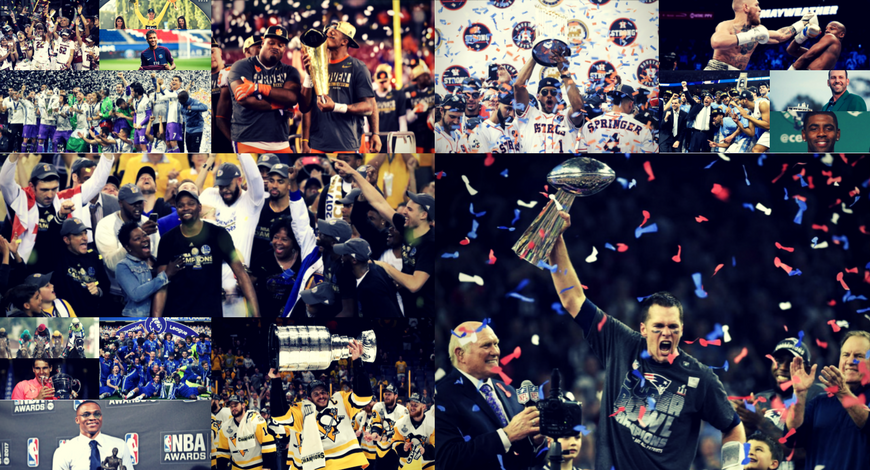 The Best and Worst of Sports Betting, DFS in 2017
Not only was 2017 a monster year for big upsets, incredible Moose alerts, DFS booms/busts and profitable betting strategies, it also included big shifts in the sports betting landscape with the Supreme Court revisiting sports betting legalization and, of course, the formation of The Action Network.
Our 2017 Year in Review covers all of this and much, much, more. If you think there's something we missed, let us know on Twitter using #ANYearInReview and we'll be sure to continue the conversation.
Most Profitable Teams
2017 was finally the year to "Trust the Process", "Fear the Deer" and start believing in the "Vegas Flu," with the expansion Golden Knights creating the biggest edge on home ice.
NFL: Minnesota Vikings (11-4 ATS, +6.25 units)
NBA: Philadelphia 76ers (50-32 ATS, +16.01 u)
MLB: Milwaukee Brewers (86-76 ML, +16.98 u)
NHL: Vegas Golden Knights (23-11 ML, +15.66 u)
NCAAF: Iowa State (10-2 ATS, +7.42 u)
NCAAB: Nevada (21-8 ATS, +11.54 u)
EPL: Burnley (13 wins, +17.68 u)
CFL: Winnipeg Blue Bombers (13-5 ATS, +7.24 u)
WNBA: Los Angeles Sparks (22-12 ATS, +9.02 u)
Least Profitable Teams
One of these years, sharp bettors will learn to lay off the Browns' intoxicating line value. Unfortunately, 2017 was not that year, as Cleveland buried believers to the tune of almost 10 units lost.
NFL: Cleveland Browns (3-12 ATS, -9.23 units)
NBA: Orlando Magic (30-52 ATS, -23.26 u)
MLB: San Francisco Giants (64-98 ML, -29.34 u)
NHL: Buffalo Sabres (29-53 ML, -18.75 u)
NCAAF: Hawaii (1-10-1 ATS, -9.07 u)
NCAAB: NC Wilmington (7-18 ATS, -11.47 u)
EPL: West Brom (32 losses, -19.39 u)
CFL: Montreal Alouettes (4-13-1 ATS, -9.07 u)
WNBA: Atlanta Dream (13-21 ATS, -8.65 u)
Biggest Moneyline Upsets
NFL: Dolphins (+638) at Falcons, Oct. 15 | MIA won, 20-17
Underdogs of +600 or higher went 1-11 SU in 2017. That loss could prove vital should Atlanta miss the playoffs this year after nearly winning the Super Bowl last season.
NBA: Hawks (+1289) at Cavaliers, April 7 | ATL won, 114-100
Underdogs of +1200 or higher went 1-23 SU in 2017.
MLB: White Sox (+326) at Indians, Sept. 30 | CHW won, 2-1
Underdogs of +300 or higher had been 0-11 heading into the game. They ended up 1-11 after Chicago's late-season upset.
NHL: Canucks (+267) at Wild, March 25 | VAN won, 4-2
Underdogs of +265 or higher went 1-9 SU in 2017.
NCAAF: Howard (600/1) at UNLV, Sept. 2 | Howard won, 43-40
NCAAB: Wofford (50/1) at North Carolina, Dec. 20 | Wofford won, 79-75
Underdogs of 50/1 or higher went 1-60 SU in 2017.
EPL: Watford (+1250) at Arsenal, Jan. 31 | Watford won, 2-1
Underdogs of +1200 or higher went 1-39 SU in 2017.
WNBA: Sky (+856) vs. Lynx, July 8 | CHI won, 100-76
Underdogs of +600 or higher went 1-18 SU in 2017.
CFL: Hamilton (+488) at Winnipeg, Oct. 6 | HAM won, 30-13
Underdogs of +400 or higher were 4-4 SU (+14 units) in 2017.
Title Winners w/Preseason Odds
In 2017, the ceiling was in fact the roof for UNC basketball, Sid the Kid continued to cement his legacy, Kevin Durant joined Golden State to finally get his ring and "28-3" was established as a rallying cry for all New England sports fans.
NFL: New England Patriots +600
NBA: Golden State Warriors -150
MLB: Houston Astros +1200
NHL: Pittsburgh Penguins +900
NCAAF: Clemson Tigers +800
NCAAB: North Carolina Tar Heels +1500
Champions League: Real Madrid +500
England Premier League: Chelsea +550
Spain La Liga: Real Madrid +160
Germany Bundesliga: Bayern Munich -850
France Ligue 1: Monaco +1600
Italy Serie A: Juventus -250
MLS: Toronto FC +500
WNBA: Minnesota Lynx +200
CFL: Toronto Argonauts +1800
Top 5 Moose Alerts – Ban the Lateral!
#5. NFL Week 16: Oakland Raiders (+8.5) at Philadelphia Eagles
I feel for anybody who took the early Raiders number, especially those fighting for a place in the money in the Super Contest. This moose would have made it higher on the list if Doug Pederson decided to kick the extra point at the end to ruin a few more Christmases. The Raiders had the ball driving late in the fourth quarter in a tie game, before throwing an interception. Jake Elliott then drilled a 48 yard field goal in nasty wind, and then….
Merry Christmas @dbarnett25! pic.twitter.com/OBgEGfOh9b

— Marshall Hughes (@marshallhughes) December 26, 2017
#4. NFL Week 14: Philadelphia Eagles at Los Angeles Rams (2H -2.5)
It took a fair catch with one second remaining in the game to set up this play that led to a half-point loss for all Rams second half bettors. #BanLaterals
#3. NFL Week 11: Tampa Bay Buccaneers at Miami Dolphins (Under 44)
Patrick Murray kicked a field goal to give the Bucs a 23-20 lead with 4 seconds left. You know the drill…
#2. NCAAF Week 5: Coastal Carolina (+8.5) at Louisiana Monroe
Trailing by two points with under thirty seconds left, Coastal Carolina fielded a punt to start their drive at their own 33-yard line. They threw two incomplete passes before going into lateral mode on the final play of the game. You can guess what happens next. ULM scooped and scored with no time left to win by a final score of 51-43.
#1. NFL Week 4: Washington Redskins (+7.5) at Kansas City Chiefs (Under 48.5)
This gets the number one spot because it ruined two bets on Monday Night Football. In a tie game with a few seconds left, Kansas City kicked a field goal to take a 23-20 lead. Sound familiar? They could have run the clock all the way down before kicking, but then this wouldn't have happened:
Fantasy Booms, Busts and Russell Westbrook
NHL Slate (written by Joe Holka):
Boom: Steven Stamkos and Nikita Kucherov (10/21/17)
Only six games the entire season have seen an Over/Under of 6.5 goals. Naturally, the public was attacking Tampa Bay at home with a slate-high 3.6 goal implied goal total against a Pittsburgh team who had allowed the second-most goals (at that time) over the past month. There have been few opportunities this season that have been as negative expected value (-EV) as fading Stamkos and Kucherov. Unsurprisingly, they were the two highest-owned players on the slate, and a massive 30 percent of lineups in the DraftKings $333 NHL $40k Top Shelf had the Stamkos-Kucherov stack. The duo combined for three goals and four assists — along with 11 peripheral stats — in route to crushing the hopes and dreams of roughly 70 percent of the field.
Bust: Corey Crawford (11/12/17)
With a cheap $7,600 price tag on DraftKings, Crawford was the clear chalk, as more than half the field rostered the Blackhawks goaltender in a game they were large -200 moneyline home favorites vs. the Devils. New Jersey owned a slate low 2.42 goals per game for the season, but surprisingly chased Crawford for six goals against on just 25 shots in two periods of action. Crawford finished with -2.2 DraftKings points and a putrid -6.68 actual Plus/Minus.
NHL Season (written by Joe Holka):
Boom: Brock Boeser, Vancouver
It pains me to say anything positive about a guy who went to the University of North Dakota — Justin Bailey is not exempt from this generalization — but the Vancouver Canucks 2015 first rounder, Boeser, leads all rookies in scoring and his +1.4 DraftKings Plus/Minus is tied for the highest of any player in a single season since 2015 (with at least nine games played). In that same sample, his 61.8 percent Consistency Rating is top-20, despite carrying an ownership of just 8.4 percent on the season.
Bust: Cam Atkinson, Columbus
Only seven players scored more goals than Atkinson in 2016, but this season he has just six goals in 30 games and has seen his peripheral stats suffer as well. His shots+blocks have dipped from 3.4 over the past year to 2.62 over the past month, despite his freshly signed seven-year, $41 million contract extension. Of skaters with ten or more games played who carry an average ownership of 8 percent or higher, only Auston Matthews (-0.7) has a lower DraftKings Plus/Minus than Atkinson's -0.6, but head coach John Tortorella has even gone as far to healthy scratch his star player stating, "for me, it's not a tough call."
NFL Slate (written by Ian Hartitz):
Boom: Philadelphia Eagles (11/05/2017)
The Eagles stood tall at 7-1 through eight weeks, but the Carson Wentz-hype train didn't really get rolling until he buried the Broncos' No-Fly-Zone to the tune of 51 points in Week 9. In one game: Wentz threw four touchdowns on just 27 pass attempts, Jay Ajayi turned in an 8-77-1 rushing line in his Eagles debut, Alshon Jeffery turned in his best game of the season with a 6-84-2 line and +15.2 Plus/Minus, while Trey Burton filled in admirably for Zach Ertz by gaining 41 yards and scoring a touchdown. Due perhaps to the uneasiness over just how good Wentz was — and the assumption the Broncos still possessed an elite defense — Burton was the highest owned offensive Eagle in the Milli Maker at just 6.47%. The Eagles defense came in at 22.1% ownership, but capped off an incredible all-around performance by finding its way into the winning Milli Maker lineup thanks to 3 sacks and 2 interceptions.
Bust: Kansas City Chiefs (11/19/2017)
Death, taxes, and Andy Reid winning after a bye week. Not only was the biggest gambling lock of the past 20 years on the table, but a Chiefs offense possessing the league's QB3, RB2, WR11, and TE1 in PPR scoring was taking on the Giants increasingly-erratic defense fresh off allowing a combined 82 points and 947 yards to the Rams and 49ers. The Chiefs were implied for 28.25 points against a Giants defense that had allowed opponents to hit their implied totals in a league-high seven games, yet proceeded to score nine points and gain just 317 total yards of offense. Forecasted winds of 16-22 MPH helped some get off of Tyreek Hill and Alex Smith, but Kareem Hunt and Travis Kelce combined to turn in 186 scoreless yards with the Milli Maker's first- and 10th-highest ownership, respectively. It would be the last win of the Ben McAdoo "era", as well as the second-to-last game before Andy Reid turned over play-calling duties to OC Matt Nagy.
NFL Season (written by Ian Hartitz):
Boom: DeAndre Hopkins
Hopkins' 111-1,521-11 line in 2015 was good for the second- and third-most receptions and yards by a 23-year old in NFL history. The performance understandably produced high expectations heading into 2016, but Nuk suffered an Osweiler-inspired 78-954-4 follow-up campaign. 2017's leader in receiving touchdowns and Plus/Minus among all wide receivers has reemerged as one of the league's finest, and he's bested top-corners Patrick Peterson (4-76-1) and Jalen Ramsey (7-55-1, 4-80-1) along the way. Only Antonio Brown has averaged more DraftKings PPG than Nuk this season, and Hopkins has managed to surpass his salary-based total in 13-of-14 games despite another season with a revolving door at quarterback and just the position's sixth-highest average ownership on DraftKings.
Bust: Amari Cooper
Cooper's status as one of just 10 receivers to start their career with back-to-back 1,000 yard seasons understandably produced high expectations for a potential year-three breakout. After converting a team-high 13 targets into a 5-62-1 line in a season-opening win over the Titans, Cooper would fail to gain over 10 yards in five of his next 11 games. Of course, the former No. 4 overall pick's overwhelming ability won out eventually to the tune of a 11-210-2 line against the Chiefs — a performance that most DFS players failed to profit from given the game was on Thursday night and off the main slate. Those two aforementioned performances would be the only times Cooper surpassed his salary-based total the entire season.
MLB Slate (written by Bryan Mears)
Boom: Edinson Volquez (6/3/17)
Coming into this game, Volquez sat at 1-7 and owned a sorry 4.44 ERA. He surrendered a high number of walks and sported a 1.576 WHIP. Those marks were pretty much in line with his prior season, in which he gave up a league-high 113 earned runs. The game didn't start off well for Volquez, who hurt his ankle by colliding with the first batter of the game. He stayed in and finished the day with the only no-hitter of the 2017 season against the Diamondbacks — good for a season-high 53.05 DraftKings points. It was an inspirational performance – one he dedicated to the late Jose Fernandez and Yordano Ventura.
Bust: Jeremy Guthrie (4/8/17)
The 38-year-old hadn't started a MLB game in nearly two years, and it showed on this April day. The Nationals had high hopes for their staff, and in the first week of the season, Guthrie gave up six hits, four walks, and 10 earned runs in the first inning. In NFL or NBA DFS, a poor game can lead to very few fantasy points, but this was one of the most negative games we've seen. Guthrie finished with -24.5 DraftKings points and the Phillies ended up taking this game 17-3. Guthrie had a ton of fantasy points that day — just not in the right direction. Kind of impressive, actually.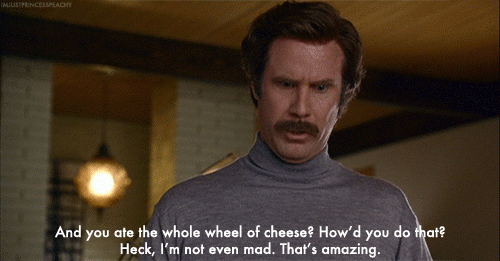 MLB Season (written by Bryan Mears)
Boom: Corey Kluber
Kluber was perhaps the best player in baseball this season. The dominant Indians righty finished the year as an All Star, AL wins leader, AL ERA leader, and he won the AL Cy Young. He finished 18-4 and was every bit as dominant as a DFS asset. He led all pitchers in 2017 with a +9.28 DraftKings Plus/Minus, and he went for 40-plus fantasy points a whopping seven times. He exceeded salary-based expectations 79.3 percent of the time, and he went below 10 fantasy points in just one of his 29 starts. If you did nothing but roster Kluber every time he pitched this season, you were probably a profitable player.
Bust: Trevor Plouffe
Among batters this season with at least 75 appearances, Plouffe posted the worst Plus/Minus, missing value on average by 2.0 fantasy points. He hit value just 22.4 percent of the time and he sadly never exceeded 20 fantasy points in any game. He finished with a miserable .258 wOBA and was traded to the Tampa Bay Rays during the season. Pitcher-wise, Baltimore's Chris Tillman posted the worst DraftKings Plus/Minus (-8.91) among players with at least 10 starts.
NBA Slate (written by Bryan Mears)
Boom: Russell Westbrook (3/29/17)
Who else were you expecting? Westbrook put up the best fantasy performance of the year in this late March game, going for 99.75 DraftKings points thanks to 57 points, 13 rebounds, 11 assists, and three steals in 42 minutes of action. He jacked up 40 shots, including 15 3-pointers. His line could have been even more devastating if he had not turned the ball over seven times. An almost qualifier: The last player to exceed 100 DraftKings points was James Harden, who did it on New Year's Eve last year. Had he waited a day, he would've made this esteemed article.
Bust: Tony Snell (2/24/17)
On February 24, 2017, Bucks wing Tony Snell pulled off the greatest disappearing act since Harry Houdini. He played 28 minutes against the Jazz and finished with zero points, zero rebounds, zero assists, and zero DraftKings points. If film of that game was mysteriously deleted from the internet, we would have literally no proof that Snell was even at this game.
NBA Season (written by Bryan Mears)
Boom: Russell Westbrook
The 2016-17 NBA MVP was also an incredible fantasy asset, exceeding his salary-based expectations by an average of 5.74 fantasy points despite sporting slate-high salary tags every night. He averaged a whopping 66.6 DraftKings points, and he hit value 70.6 percent of the time. He put up the best single-game fantasy performance of the year, scoring 99.75 DraftKings points on 3/29/17, but that wasn't an outlier. He went for 80-plus fantasy points in 16 of his 85 games during that season.
Bust: Rodney Hood, -1.28 DraftKings Plus/Minus
Of players projected for 20-plus minutes per game, Hood led all players in 70 such instances with a -1.28 DraftKings Plus/Minus. He went for single digits in 13 of those games, and he missed salary-based expectations in 45.7 percent of his contests. I get it: It's tough to live in the shadow of All Star wing Gordon Hayward. Unfortunately, things haven't been much better in the 2017-18 season as the lead wing; he's hit value just 57.7 percent of the time.
PGA Slate (written by Bryan Mears)
Boom: Justin Thomas, 2017 Sony Open in Hawaii
JT started the year much liked he ended up finishing it — by dominating golf courses and racking up birdies. He posted the highest DraftKings score of the year to start it off, going for 162.5 DraftKings points. He absolutely crushed the field, winning by seven strokes over runner-up Justin Rose. He finished with a tournament-record 253 score at 27-under par. More to come soon on JT.
Bust: Jon Rahm, 2017 U.S. Open
Golf is such a volatile sport, so there were a lot of candidates here. I decided to go with the biggest high-profile bust in a major. That distinction belongs to Rahm, who put up a stinker in the U.S. Open, going for just 17.5 DraftKings points and missing the cut after two days. He was miserable in all areas of his game, hitting only 61.1 percent of the greens in regulation, hitting only 60.7 percent of the fairways, and averaging 31 putts per round. Rahm has an incredibly bright future ahead of him, but he tilted a lot of PGA DFS players in this tournament.
PGA Season (written by Bryan Mears)
Boom: Marc Leishman
Among golfers with at least 30 appearances on the PGA Tour in the 2016-17 season, Leishman led them all with a robust +18.1 DraftKings Plus/Minus. He hit value 67.7 percent of the time and had four tournaments in which he exceeded 100 fantasy points. He had his best showing at the 2017 BMW Championship, in which he dominated the field by five strokes and posted 143.5 DraftKings points. Special shout-out as well to Justin Thomas, who was the PGA Player of the Year; he won the season's very first tournament and took down the season's last major championship.
Bust: Si Woo Kim
Among golfers with at least 30 appearances on the PGA Tour in the 2016-17 season, Kim led them with an ugly average Plus/Minus mark of -13.92. He averaged just 39.2 DraftKings points per tournament and hit value just 37.5 percent of the time. He did have one shining moment, shocking the world by winning the 2017 Players Championship, but that was a lone bright spot. And a final special shout-out to Rory McIlroy, who personally lost me a ton of money and averaged a DraftKings Plus/Minus of -4.41 on the season. I just can't quit you, Rory.
Most Popular Blog Posts
1. NBA MVP Odds
2. Super Bowl 51 Prop Bets
3. AL and NL MVP Odds
Top Tweets
Is @HamillHimself Rey's father?

You can bet on whether he is or not at one offshore book #TheLastJedi https://t.co/J7tKkVhRma pic.twitter.com/ubQCwmFDzV

— Sports Insights (@SportsInsights) June 14, 2017
#NCAAF #Oklahoma – Baker Mayfield, Crotch Grab – is not expected to start Saturday (11/25)

— Sports Insights (@SportsInsights) November 20, 2017
After signing Nick Young, the #Warriors odds to win the 2017-18 NBA Championship have gone from -163 to -163. https://t.co/MUtt45np5H

— Sports Insights (@SportsInsights) July 5, 2017
Iowa closed +21 and beat Ohio St 55-24. It's the biggest ATS margin (52 pts) all year and 17th time there's been a 50+ ATS margin since '05.

— The Action Network (@ActionNetworkHQ) November 5, 2017
The line was 10.5 and the O/U opened at 158.5. Double moose. pic.twitter.com/CGh6PPzZlY

— The Action Network (@ActionNetworkHQ) December 2, 2017
You can be a Better Bettor. Or you can be the other guy sitting at the bar. Take a look and decide.#Patriots at #Bills (+9) pic.twitter.com/qHtslqb7I3

— The Action Network (@ActionNetworkHQ) December 1, 2017
Good luck to @BarstoolNate + @SmittyBarstool on day 2 of the @WSOP! #GoNateGo pic.twitter.com/04uwSV8z3d

— FantasyLabs (@FantasyLabs) July 12, 2017
Best Bet performance:
NFL: +17.7 units (85-58-1 ATS record, 59%)
NBA: -8.8 units (129-127-4 ATS record, 50.4%)
MLB: +54.8 units (338-309 ML record, 52.2%)
NCAAF: +10.4 units (118-98-8 ATS record, 54.6%)
NCAAB: +11.9 units (240-210-3 ATS record, 53.3%)
What's in store for 2018?
Do you hate them cause you ain't them? Well, don't look now, but the New England Patriots are once again the clear-cut Super Bowl favorites at +220, per 5Dimes. The same can be said for Alabama, who at +170, lead the list of national championship hopefuls.
Coach K has once again reloaded his Blue Devils squad with one-and-dones, but can Duke cut down the nets as +450 favorites? The NBA is a completely different story with the Warriors an incredible -165 to win the title. The next closest contender is Cleveland at +575.
Following the acquisition of Giancarlo Stanton, the Yankees (+500) are once again among the list of World Series favorites, trailing only the Dodgers (+350).
On the ice, the Tampa Bay Lightning have established themselves as the team to beat at +590, with the Nashville Predators next in line at +1150.
And in the courtroom, the Supreme Court will decide the future of sports betting in the United States. Our experts make legalization a slight -99999 favorite, but our numbers may reflect a bit of confirmation bias.
Previous Year in Reviews:
2016
2015
2014