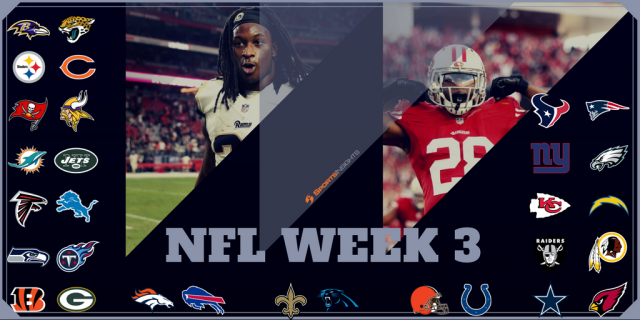 2017 NFL: What Should Bettors Know for Week 3?
Week 3 of the 2017 NFL season is upon us. Here are some key line moves and injuries to consider before making your bets this weekend.
Line Moves
Green Bay moves from -9 to -7 vs. Cincinnati
The Packers may be coming off a loss, but that hasn't prevented bettors from backing them this weekend in Cincy, with 68% of bets thus far coming on Green Bay. The line however, has dropped two points in Cincinnati's favor. The Bengals are 0-2 against the spread this season, a profitable spot for big Week 3 underdogs.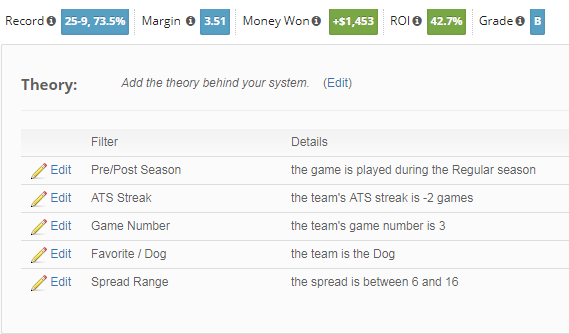 Baltimore moves from -4 to -3.5 at Jacksonville (game is being played in London)
It's only a half point move, but it's significant because of the betting percentages. Only 34% of bets have come in on the Jags, yet the line has moved towards them, another case of reverse line movement. If you're betting this one, make sure you get your wager in early, as kickoff is at 9:30 AM ET.

Oakland moves from -3.5 to -3 at Washington
In a similar case, the Redskins have earned a half point on the spread despite just 26% of bets coming on Washington. Oakland is 2-0 against the spread this season, while Washington is 1-1.

Jordan Reed is listed as questionable for the Skins, and may be a game-time decision.
Denver moves from -1 to -3 at Buffalo
The most heavily bet game of the weekend is also the most lopsided. The Broncos are getting 81% of bets following their impressive 42-17 Week 2 win over Dallas, creating some potential contrarian value on Buffalo as home dogs.

For what it's worth, Buffalo is 4-0 against the spread in their last four games against Denver.
Key Injuries
Jarvis Landry (Knee) is probable Sunday (9/24) vs. New York Jets
Melvin Gordon (Knee) is questionable Sunday (9/24) vs. Kansas City
Randall Cobb (Shoulder) is doubtful Sunday (9/24) vs. Cincinnati
Jordy Nelson (Quad) is probable Sunday (9/24) vs. Cincinnati
Rob Gronkowski (Groin) is probable Sunday (9/24) vs. Houston
Sam Bradford (Knee) is out Sunday (9/24) vs. Tampa Bay
Kelvin Benjamin (Knee) is probable Sunday (9/24) vs. New Orleans
DeMarco Murray (Hamstring) is questionable Sunday (9/24) vs. Seattle
Check out our free injuries page for the complete list.
Weekly Roundup
Don't Give Up on Giants and Seahawks
Rodgers, Brady, Stafford atop Update MVP Odds
Which Early Season Trends are Worth Paying Attention To?