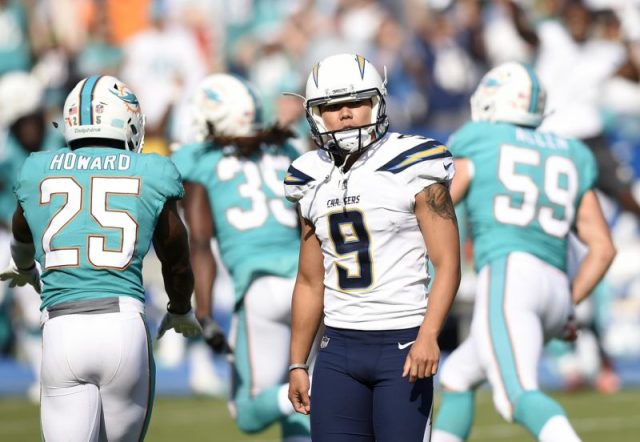 Which Early Season Trends Are Worth Paying Attention To?
It's early in the season…very early, but plenty of us have already made up our minds about teams. The Chiefs are awesome, the Giants suck, the Chargers will go 0-16 with 16 last second field goals missed by Younghoe Koo, and the Jets are the worst team ever…oh wait, that one is actually true.
I've gone ahead and taken a look at several early season trends that may have you leaning towards making a certain bet this weekend. Teams with two ATS wins or losses so far, undefeated and winless teams, and teams with offenses or defenses off to a hot or cold start.
| Through 2 weeks | ATS Record week 3 | ROI | ML Record week 3 | ROI |
| --- | --- | --- | --- | --- |
| 2-0 ATS | 34-37 | -4.7% | 41-32 | +2.2% |
| 0-2 ATS | 44-32 | +14.2% | 35-42 | +4.5% |
| 2-0 Straight up | 34-33 | +0.2% | 42-26 | +6.0% |
| 0-2 Straight up | 36-33 | +2.4% | 29-41 | -5.6% |
| 10 or less points scored both games | 8-8 | -3.1% | 6-11 | -20% |
| 10 or less points allowed both games | 8-9 | -8.3% | 11-6 | -6.0% |
| 25 or more points scored both games | 22-19 | +5.0% | 27-17 | -2.4% |
| 25 or more points allowed both games | 23-16 | +16.3% | 17-23 | -4.9% |
Data via Bet Labs. Excludes duplicates (teams w/ same criteria playing each other)
The best two trends of the bunch both involve taking "bad" teams. Oddsmakers and bettors who overreact after the first two weeks have historically created value on teams without a cover and teams who have allowed a bunch of points in both of their first two games.
There are still seven teams who have failed to cover—the Saints, Jets, Giants, Seahawks, Chargers, Bengals, and Cardinals. This group includes an interesting smorgasbord of teams with various levels of talent and expectations, but all have disappointed to this point. In fact, just two of these teams have a win so it's not as if they're all winning and not covering. At the moment, the only one of these teams getting the majority of spread bets is the Saints…more on them in just a second.
As for teams whose defensive coordinators are on the proverbial hot seat, we have just one this year—the Saints. It's been a low-scoring start to the year around the league, with unders going 19-12 so far, but the Saints have allowed 29 and 36 points in their first two games, respectively. Since they've also failed to cover this year there's a couple of things pointing in their direction…which is nice.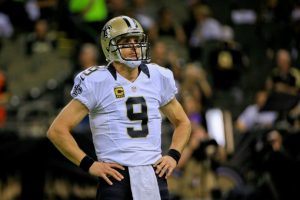 If riding the hot hand tickles your fancy, than I reckon you may not want to take any of the aforementioned teams. If that's the case, it appears that your best bet would be to take undefeated teams on the moneyline. There are still eight undefeated teams (excluding the Dolphins and Bucs), but six if you take away the Falcons and Lions who are playing each other.
The Ravens, Panthers, Broncos, Steelers, Chiefs, and Raiders would be your bets this week. All are favorites and all but the Panthers are getting the majority of bets. Publicly-bet moneyline favorites—not exactly a technique we would typically recommend, but it's your money, do what you want with it.
Bookmark our free NFL odds page for up-to-date lines and betting percentages.
For more great Sports Insights follow… @SportsInsights.