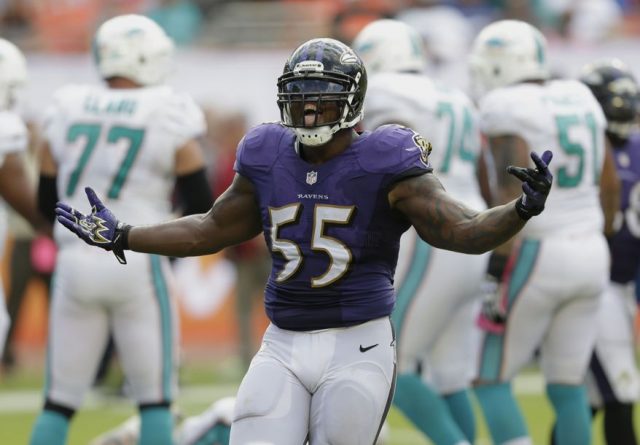 2016 NFL Week 13 Line Moves That Matter
Every week in this space we highlight the most interesting line moves at the market-setting offshore sportsbooks — typically Bookmaker and Pinnacle — which take the highest limits and therefore attract the sharpest bettors. By contrasting the opening and current lines with the public betting trends from our seven contributing offshore sportsbooks, we're able to determine how public betting has affected the line.
We are also proud to announce that in addition to our public betting percentages, we now offer real money percentages, which reflect the percentage of total dollars wagered at one of the sharper offshore sportsbooks. This allows bettors to easily monitor all the factors influencing line movement.
It's important to know which side is receiving the majority of tickets, but it's far more crucial to understand which side is receiving a majority of the money since books are far more likely to adjust their lines if they have significant liability on one side.
By waiting until public money has artificially inflated the line, bettors can often capitalize on public perception and find additional line value. That's why I wanted to examine three games where public money was responsible for moving the line at least a half-point.
Using the data available to Sportsbook Insider subscribers, I have examined three Week 13 games in which public money has impacted the spread in a unique manner.
Denver Broncos at Jacksonville Jaguars (Sunday at 1:00 PM eastern)
Last Sunday night, the defending Super Bowl Champion Denver Broncos lost to the Kansas City Chiefs in heartbreaking fashion. They will look to rebound from that devastating overtime loss this weekend against a Blake Bortles-led Jaguars offense that ranks 2nd in turnovers this season (22).
The Broncos opened as 4-points road favorites at the market-setting Pinnacle sportsbook, but our public betting trends tell an interesting story. Although Denver has received the highest ticket percentage of any Week 13 team (86%), they have received just 43% of spread dollars wagered. This indicates that large bets placed from sharps or betting syndicates have taken the Jaguars plus the points.
[click image below to enlarge]

Although it does appear that sharp bettors jumped on Jacksonville +5, it's worth noting that this one-point line move coincided with the announcement that starting quarterback Trevor Siemian might miss the game due to a foot injury. Earlier in the season oddsmakers didn't make a differentiation between Siemian and his back-up, rookie Paxton Lynch, but that may have changed in recent weeks.  Over his past four games, Siemian has thrown for 1,185 yards with seven touchdowns and three interceptions. That said, it's quite telling that no sportsbooks took this game off the board following Siemian's injury.
It's also worth noting that we have seen similar splits in terms of moneyline bets. Although the Broncos have received 70% of moneyline tickets, only 21% of moneyline dollars have backed the road favorite. This has caused Denver to drop from -237 to -195 on the moneyline.
We will continue to monitor the line and trends for this game, and it will be interesting to see whether the spread adjusts once Siemian's status is updated later this week. For the latest news and status updates, bettors can visit our free NFL injury page.
Houston Texans at Green Bay Packers (Sunday at 1:00 PM eastern)
Following back-to-back losses against Oakland and San Diego, the Texans are now sitting on a 6-5 record. After emerging as the odds-on favorite to win the AFC South, the Texans are barely clinging to a playoff spot. The Packers are also vying for a playoff berth, but it may be an uphill battle. Green Bay snapped their four-game losing streak with last week's win against the Eagles, but they still have a losing record (5-6) on the season.
The Packers opened as 6-point home favorites at Pinnacle, and clearly bettors are encouraged by their two-touchdown victory on national television. Green Bay has received 77% of early spread tickets and 80% of spread dollars. This one-sided public betting has caused the line to move from Packers -6 to -7.
[click image below to enlarge]

There have been no major injury announcements, and no bet signals have been triggered on this game. This indicates that public money is responsible for the one-point line move. That's particularly noteworthy since "7" is the second most important key number for spread bettors. It's also worth noting that the recent uptick in missed extra points has created added significance on "6" as well.
You won't find many sharps betting parlays since they're usually a losing proposition, which makes parlay percentage an excellent indicator of square money. At the time of publication, 94% of bettors who parlayed or teased this game had taken Green Bay.
Aaron Rodgers is currently listed as probable with a hamstring injury, but he's expected to start on Sunday. That's great news considering the Packers reliance on Rodgers this season. The 32-year old quarterback has thrown for over 3,000 yards with 27 touchdowns and seven interceptions while carrying Green Bay's one-dimensional offense. Although it's easy to focus on the Packers offense, the more interesting battle will come when Houston has the ball.
The Packers defense has been atrocious this year, allowing 26.3 points per game to their opponents. That includes back-to-back games in which they allowed 42+ points! On the other side, the Texans offense has been anemic despite signing quarterback Brock Osweiler to a four-year, $72 million free-agent contract over the offseason. This season Osweiler ranks 25th in QBR and has thrown more interceptions (13) than touchdowns (12).
Assuming this level of one-sided public betting continues, it will be interesting to see whether the spread moves from 7 to 7.5 — particularly when the limits increase later in the week.
Miami Dolphins at Baltimore Ravens (Sunday at 1:00 PM eastern)
The Miami Dolphins have quietly been one of the hottest teams in football. After losing four of five games, Miami has won six consecutive games and much of that success can be attributed to fifth-year quarterback Ryan Tannehill. Behind an underrated offensive line, Tannehill has been able to minimize mistakes and capitalize on an improved rushing game. During the team's six-game winning streak, Tannehill has thrown nine touchdowns with just one interception.
Although it's easy to heap praise on the quarterback, perhaps even more of the credit belongs to running back Jay Ajayi. Last season's 5th-round draft pick has racked up 847 rushing yards and seven touchdowns on an impressive 5.3 yards per carry. With teams stacking the box every week, less of the team's offensive burden has fallen on the right shoulder of Tannehill. That could all change this week. Led by an impressive core or linebackers which include Terrell Suggs, Zachary Orr, C.J. Mosley and Elvis Dumervil, the Ravens are allowing a league-low 74.9 rushing yards per game.
Riding high on last week's victory over the Bengals, the Ravens opened as 3.5-point home favorites at Pinnacle, and the early ticket count has been evenly split with Baltimore receiving 44% of spread bets. Despite this balanced public betting, Baltimore has dropped from -3.5 to -3. This line movement can be explained by our money percentages, which indicate that Miami is receiving 70% of spread dollars.
[click image below to enlarge]

With nearly three-fourths of the spread dollars taking Miami, oddsmakers have been forced to adjust the spread from 3.5 to 3. It's also worth noting that many bettors like Miami to win this game straight up, as 69% of moneyline tickets and 59% of moneyline dollars have taken the road underdog. For what it's worth, past research found it's more profitable to take 3.5-point underdogs on the spread and 3-point underdogs on the moneyline.
Interested in checking out our new money percentages and line charts for every Week 13 game? Sign up now for a 4-day trial of Sportsbook Insider Pro. 
Pro subscribers have access to real-time odds, public betting trends, money percentages, bet signals (including steam moves and reverse line movement alerts), injury alerts, value meter, line watcher, line predictor, and many other unique features.  We have already released two NFL Best Bets for Week 13, with several additional plays coming in the upcoming days:
Dallas Cowboys at Minnesota Vikings
Kansas City Chiefs at Atlanta Falcons
Have any questions for the staff at Sports Insights? Make sure to utilize our live chat or call us directly at 877-838-2853.