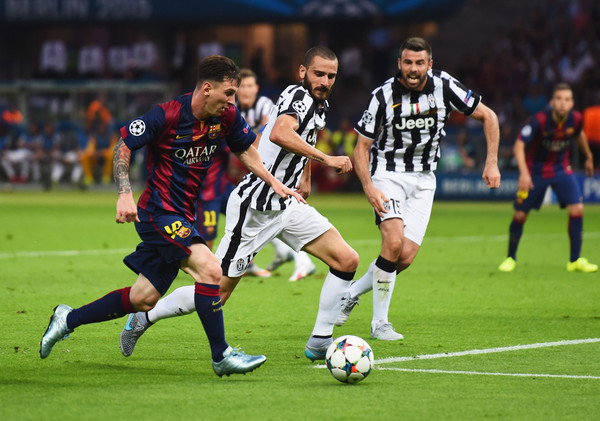 2016-17 Champions League Quarterfinals Betting Preview
The Champions League quarterfinals have arrived, and we've got a very interesting slate of 8 teams remaining. Dortmund/Monaco and Juventus/Barcelona kick off on Tuesday, April 11 while Atletico Madrid/Leicester City and Bayern Munich/Real Madrid play their opening legs Wednesday. Below shows odds to advance as well as value picks to move on to the semifinals (odds via Bovada):
Bayern Munich -130
Real Madrid +100
Dortmund -170
Monaco +130
Barcelona -180
Juventus +140
Atletico Madrid -450
Leicester City +300
The quarterfinals format is the same as the Round of 16– best aggregate away score advances after a home-and-home series. Bayern Munich, Dortmund, Juventus, and Atletico Madrid will begin at home in their respective matchups.
I've been criticized for overlooking Juventus and while I do like what they have to offer, I like Barcelona to advance here. However, after seeing Barcelona get thumped in the opener against PSG last round, it may be best to wait until after the 1st leg to place a bet so you can get potentially get a better price than -180.
I'm really intrigued by both Monaco and Leicester City as underdogs, but again I'm hesitant to place a bet before they play their opening games on the road. Both of these clubs are clicking right now, scoring plenty of goals and playing stingy defense. Both will be difficult matchups for their opponents, and if you really like them to get a result in the 1st leg you can always bet those games individually. However, Monaco (+400) are trendy underdogs right now at BetDSI getting over 50% of moneyline bets, while the same goes for Leicester City on the moneyline (+1150) and goal-line (+1.5). Those bet splits scare me away a little bit, so I think I'll be waiting until the 2nd leg to act.
Lastly, Bayern Munich will face Real Madrid in another heavyweight battle. Bayern Munich get to start at home and only about 20% of moneyline tickets is taking them at -125 odds at BetDSI. It's still a little bit early but if those %'s hold at anything less than 50%, I really like Bayern Munich to win the 1st leg. As for the entire matchup, I'm not so sure, so I wouldn't be taking them at -130 to advance.
Prior to last round I felt it was time to take Barcelona at +330 to win the title, and admittedly got a bit lucky when they advanced past PSG in the Round of 16. I also pegged them to advance from the Round of 16 at -350 odds along with Real Madrid -550 and Juventus -275. Of course there are upsets in this tournament, but don't be afraid to bet the favorites either as these are the best teams in the world.
Reminder that the Premier League weekly betting previews are still going until the end of the season.
Premium and Pro memberships provide access to all odds around the market, betting percentages, line moves and more so you can track every game individually.