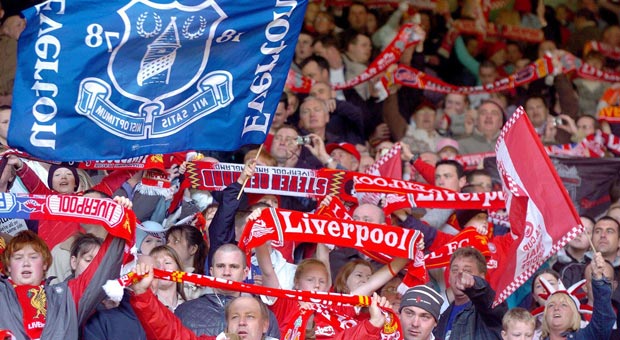 2016-17 Premier League: Week 30 and 31 Betting Preview
Another International Break had halted league play as we head towards a crucial final stretch in the season. Week 29 value plays hit on Bournemouth +115 but lost on Arsenal -141, earning +0.15 units to go up +10.93 units on the season. Week 30's matches will be Saturday/Sunday highlighted by Liverpool/Everton and Arsenal/Manchester City, while Week 31 is right around the corner on Tuesday/Wednesday. However, I'll only be previewing Week 30's matches due to the small time frame in between.
Week 29 Results:
Everton -174 vs. Hull
Man United -148 at Middlesbrough
Tottenham -145 vs. Southampton
Chelsea -143 at Stoke
Crystal Palace -106 vs. Watford
Bournemouth +115 vs. Swansea
Sunderland/Burnley Draw +217
Leicester +222 at West Ham
Man City/Liverpool Draw +280
West Brom +485 vs. Arsenal
Season Trends:
Home: 139 wins of 283 (+32.77 units)
Away: 79 wins of 283 (-62.79 units)
Draw: 65 wins of 283 (-19.73 units)
Title Odds at 5Dimes and Current Points:
Chelsea -2350 (69)
Tottenham +2200 (59)
Man City +2500 (57)
Liverpool +15000 (56)
Man Utd +25000 (52)
Arsenal +50000 (50)
Chelsea appear to be a lock for the title, and they're big -330 favorites against Crystal Palace this weekend. The real race is now for the top 4 and a qualifying spot for next season's Champions League.
The first value play this week will be on Watford -115 against Sunderland. Watford are coming off a loss at Crystal Palace while Sunderland most recently earned a point against Burnley at home so I'm buying very low here. Sunderland are in dire need of points as they're in dead last in the Premier League, and surprisingly nearly 50% of moneyline tickets is taking Sunderland +375 to win outright. Sure, the price seems great against a 14th-place club, but there's no escaping the relegation zone for Sunderland this season. Sunderland have also found success against Watford in recent years so I can understand why bettors like this line, but I'll fade the public in this one.

As you can see from the line graph at Pinnacle, the line came down initially on Watford but has risen since. Only 35% of the market is on Watford right now despite being favorites, so look for them to secure a nice home victory on Saturday.
The other value play this week will be on the Swansea/Middlesbrough Draw at +243 odds. Again, I'm surprised that public bettors are so heavy on a poor Swansea side, as they're getting more than 70% of moneyline tickets as slight -102 favorites. Both teams have struggled for results in the past couple weeks and I cannot wrap my head around the love for Swansea. At the time of publication, just 8% of tickets was taking the draw but I'm envisioning a 1-1 result here.
Most Lopsided Around the Market: 79% on Leicester +109, 73% on Swansea -102
Biggest Line Moves at Pinnacle: Hull +162 to +147, West Brom +1142 to +955
Value Plays (+10.93 units): Watford -115, Swansea/Middlesbrough Draw +243
All members can follow the latest odds, ticket percentages, line moves and more for all sports and leagues with a Premium or Pro membership.