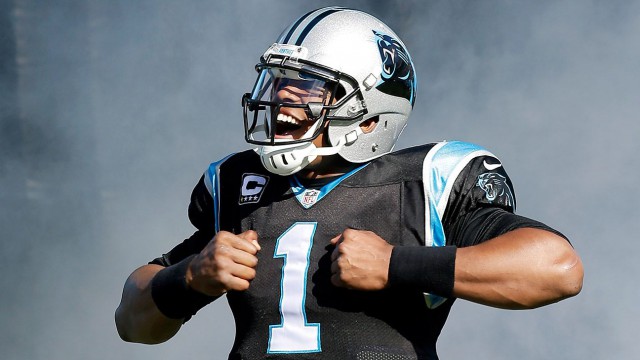 2015 NFL Season: Week 9 Betting Recap
Every Tuesday morning, the team at Sports Insights will examine some of the most interesting trends and results from the past week's NFL action. We'll also look at our betting systems, prop bets, bad beats and more before looking ahead to the following week.
In Week 9 underdogs were 7-6 ATS, home teams were 7-6 ATS and home dogs were 3-2 ATS. 

On the season underdogs are now 70-57 ATS, home teams are 59-65 ATS and home underdogs are 22-18 ATS.

Betting against the public continues to be a profitable strategy for NFL bettors. Teams receiving less than 50% of spread bets were 7-6 ATS in Week 9 and teams receiving less than 40% of spread bets were 5-2 ATS. On the season, teams receiving less than 50% of spread bets are 65-58 ATS, teams receiving less than 40% of spread bets are 43-43 ATS and teams receiving less than 30% of spread bets have gone 22-17 ATS.
Historically double-digit underdogs have been very undervalued, but both teams fitting this criterion (Washington +13.5, Cleveland +13) were unable to cover the spread this week.
There's one less undefeated team this week. Although New England, Carolina and Cincinnati remained perfect, Denver lost by 3-points to Indianapolis. Since 2003, undefeated teams have gone just 14-22 ATS in games played from Week 10 and on.
Entering the week, Denver had the third best odds of being the league's last undefeated team:
Odds on last NFL team to be undefeated (BetOnline)

Patriots -180
Bengals +400
Broncos +500
Panthers +800

— Sports Insights (@SportsInsights) November 5, 2015
In Week 9 the over went 8-5, moving the season record to 68-61. When the total closes at 45 or less, that record improves to 44-28 (61.1%) with +14.01 units won.
The San Francisco 49ers (closed +9.5) were the lone match for the system featured in our 2015 NFL Betting Against the Public report. They defeated the Falcons 17-16, moving the system to 5-2 ATS on the season and 116-68 ATS overall.

Every week we highlight the worst beat of the week for bettors, and this week's Steelers/Raiders game was devastating for Pittsburgh bettors. Leading 35-21 with just over 11 minutes left in the game, the Steelers (closed -6) looked like they were going to cover. However, Oakland scored two straight touchdowns including a game tying 38-yard score from Derek Carr to Michael Crabtree with just 1:15 remaining. 
With Ben Roethlisberger out after suffering a foot injury, Landry Jones hooked up with Antonio Brown on a 57-yard reception where Brown stepped out of bounds despite limited defensive pressure. This caused Pittsburgh to settle for a game-winning field goal instead of a touchdown, which would have given Steelers backers a last second cover.
Tom Brady was once again excellent, completing 26 of 39 passes for 299 yards and 2 touchdowns. Brady is currently -300 to win the NFL MVP Award.
Updated NFL MVP Odds

Brady -300
Newton +400
Rodgers +500
Palmer +1500
Dalton +2000
Peterson, Luck, Wilson, Gurley +5000
P. Manning +7500

— Sports Insights (@SportsInsights) November 10, 2015
With Brady on pace for his third career MVP Award, Bill Belichick is on pace for this fourth career Coach of the Year Award.
NFL Coach of the Year

Belichick +160
Rivera +500
Arians, Lewis +800
Zimmer +1000
Bowles +1200
Quinn, Del Rio, McCarthy +2000
Kubiak +2500

— Sports Insights (@SportsInsights) November 10, 2015
There were a number of key injuries this week with Steelers QB Ben Roethlisberger (Foot) expected to miss several weeks and Patriots RB Dion Lewis (Knee) out for the remainder of the season. Bettors can keep up with the latest updates by visiting our free NFL injuries page.
The Patriots (-110) are the favorite to win the AFC while the Packers (+305) have the bet odds of winning the NFC, despite the Panthers (+320) owning an undefeated record. It's also interesting to note that the four most likely Super Bowl matchups all involve New England.
New England Patriots vs Green Bay Packers +709
New England Patriots vs Carolina Panthers +739
New England Patriots vs Seattle Seahawks +1005
New England Patriots vs Arizona Cardinals +1320
Cincinnati Bengals vs Green Bay Packers +2110
Looking forward to next week? Don't forget to read our Week 10 Opening Line Report for early line movement and a comparison to preseason lines from CG Technology.
Make sure to bookmark our free NFL odds page for the latest lines, public betting trends, injuries, futures and more. Have any questions for the staff at Sports Insights? Utilize our live chat to speak with a customer service representative or e-mail us at help@sportsinsights.com.