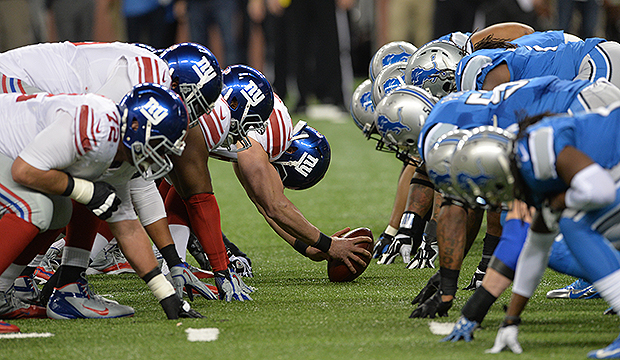 Week 2 Monday Night Countdown: Gambling Edition
More Giants primetime football tonight, as they host the Lions on Monday Night Football. Let's hope they can score more than three damn points this week. If your football team scores a number of points that needs to be typed out using letters rather than written numerically to be properly MLA formatted, you may be in trouble.
Last week, the Giants really had trouble generating offense without Odell Beckham and there is no guarantee he plays tonight, either.
As for whether Giants WR Odell Beckham Jr. plays tonight vs the Lions, one source described it as "up in the air."

— Adam Schefter (@AdamSchefter) September 18, 2017
Eli Manning finished with a passer rating below 80 and they managed just 35 rushing yards against the same Cowboys' defense that just made C.J. Anderson look like the lovechild of Bo Jackson and Gale Sayers.
Meanwhile, the Lions had a second half field day in their week 1 affair against the struggling Cardinals and Matt Stafford ended up with four TD passes.
With that being said, bettors have been liking themselves a little Lions action. Earlier in the week, Detroit was getting close to 75% of spread bets, but that has since settled down to about 55%. They're also getting over 60% of moneyline bets—a strategy that's worth taking a ganders at for small dogs.

The original opener at Pinnacle was 5, but it had reached 3 within about 36 hours. Most other books around the market opened at 3 and the line has been quite stagnant throughout the week.
Of course, if you are waiting to bet on this line you better keep your eyes glued to Twitter because the OBJ injury news will likely cause a bit of line movement. Although he may only be worth about a half a point to oddsmakers, the betting market tends to overreact when they see a big name out of the lineup. Last week, the Cowboys moved from -4 to -6 after the news broke that he would be out. One other name to keep an eye on is Giants DB Janoris Jenkins, who is questionable with a hand injury.
For all of you total bettors out there eager to take the over and root for points on this nationally televised game, tread cautiously. The total has gone from 43 to 42 since opening despite two thirds of bets on the over.
Below are the prop bets from CG Technology.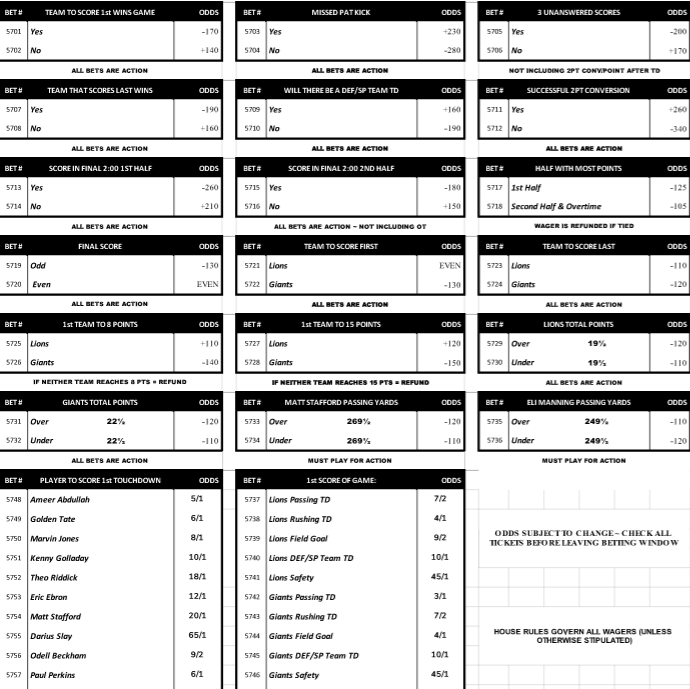 Follow us @SportsInsights so you don't miss the Beckham news and the corresponding line movement that follows.