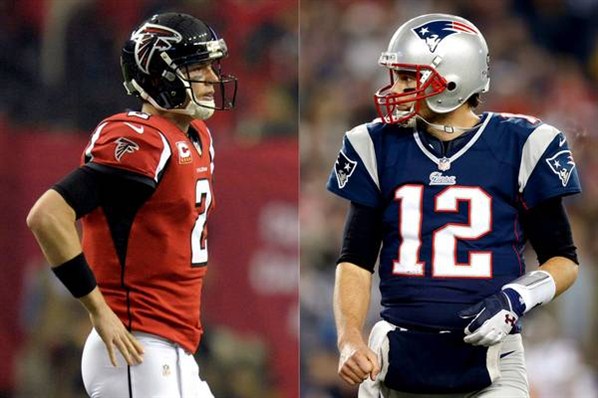 Super Bowl 51 Opening Line Report
Even before the Patriots/Steelers game had ended, sportsbooks began opening lines for Super Bowl 51. The entire market opened New England -3 in some capacity, with only the juice differing from book to book.
The table below shows the lookahead lines prior to the Conference Championships, as well as opening and current odds at 5Dimes:

Jan 23
Current
Jan 22
Opener
Jan 21
Lookahead
Jan 20
Lookahead
NE -3 vs. ATL
NE -3 vs. ATL
NE -3.5 vs. ATL
NE -3.5 vs. ATL
We provide more than 50+ sportsbooks on our Live Odds page and all are listing Patriots -3 with different juice. No sportsbook has even moved to -2.5 or -3.5 since officially opening their lines, showing how comfortable the market is at that number. This is incredibly intriguing since nearly 70% of early spread tickets and more than 70% of money have been on New England. We've already tracked more than 16,000 tickets on the game yet books have not moved the line, indicating that sharper money has been/is/will be on Atlanta. Here's the spread betting breakdown at each of our contributing sportsbooks that we get %'s from:

With so many of the tickets and so much of the money on the Patriots, one would expect New England to be highly juiced at -3. This isn't the case either, though, as the Patriots can be found at -3 (+102) at Pinnacle. This should be encouraging news for bettors that like Atlanta, as this is a great opportunity to Bet Against the Public in a widely bet game. Also, Falcons QB Matt Ryan has been dominant ATS when getting <50% of tickets in his career, going 35-18. Atlanta received <50% of spread tickets in both playoff games so far this season and have covered both spreads.
Members can use our Line Predictor or Line Watcher to be alerted as soon as the Falcons hit +3.5 or +4, if that should happen at any point. If you don't think it moves that high, you can always set up a line watcher on specific juice at +3.
As for the total, 58.5 is the highest in Super Bowl HISTORY. The previous highest closing total was 56.5 points at Super Bowl 44 between the Saints and Colts. New Orleans won that game 31-17 but the game went Under the closing total.
This will also be one of the highest totals that we've ever tracked in our database, regular season or playoffs. The 8 highest totals that we've ever tracked have all gone OVER. In each of those games, more than 60% of tickets was on the Over, meaning the public has fared very well in these situations. Currently nearly 80% of tickets and money are on the Over for Patriots/Falcons.
It's hard to argue why the total is so high, especially since it will likely be played under a closed roof at NRG Stadium. Overs have gone 24-8 in domed playoff games since 2003 and every single one of Atlanta's home games this season went Over (10-0 playing at Georgia Dome).
Are you making an early bet on the Super Bowl, or waiting until the line moves to NE -2.5 or ATL +3.5? Feel free to leave your thoughts and comments in the space below.
All members can view the latest odds, ticket %'s, money %'s, bet signals, breaking injuries, line predictions, and more with a Premium or Pro membership.