You know the line you want, let us tell you the instant it's available. Get down while you are out and about!
The Line Watcher feature allows you to set your sports betting line movement parameters according to your preferences and, consequently, receive notifications of subsequent betting line changes. Waiting for your favorite Team to drop down ½-point, or the moneyline to shift? Just relax and let Sports Insights Line Watcher inform you! It's like having your very own handicapping assistant.
Step 1:  Select line to watch by clicking "add" next to your preferred game.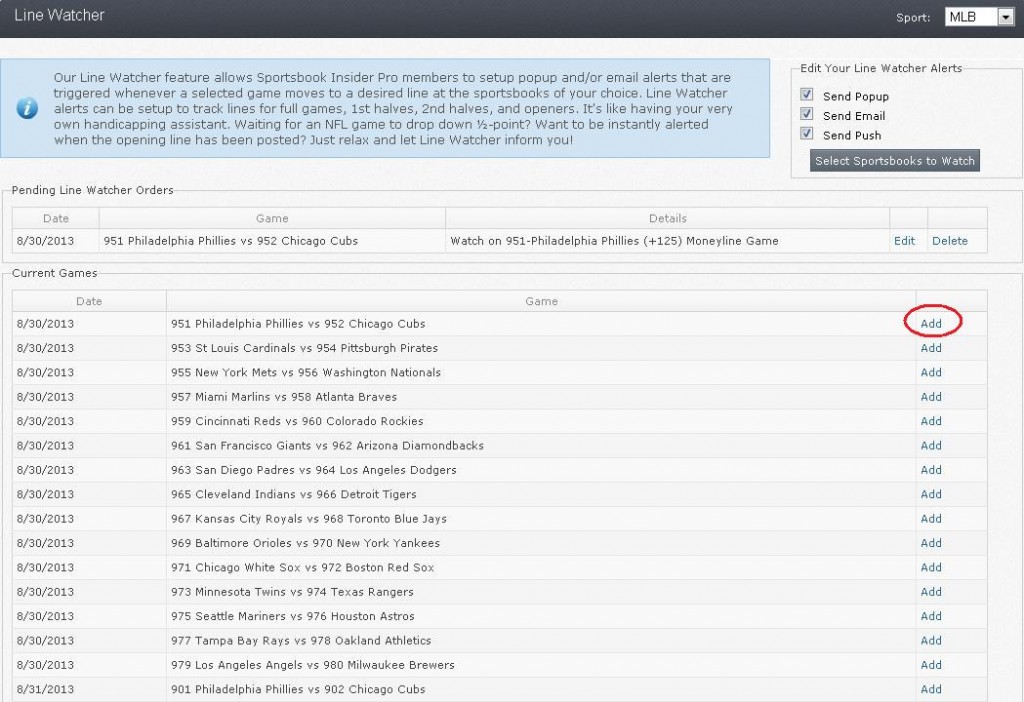 Step 2: Select line type between Spread, Moneyline and Total (Over/Under)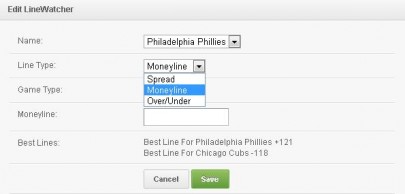 Step 3: Select Team and Desired Line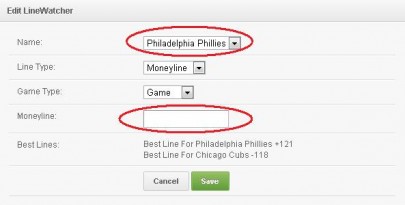 Step 4: Select How to Be Notified

Step 5: Select E-mail Under Settings Tab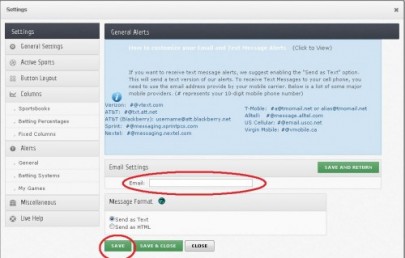 Now just wait to be notified by a Pop Up or Email Alert. *Make sure you have your "Popup Blocker" software turned OFF for SportsInsights.com.