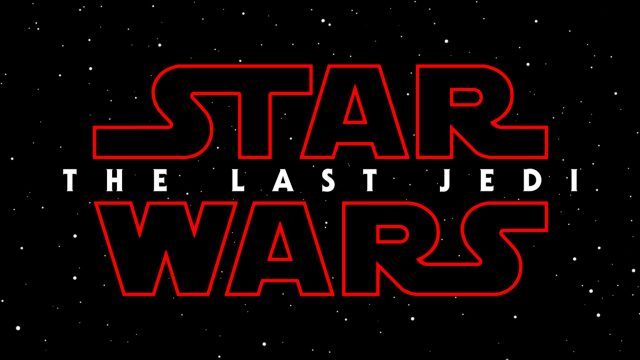 Star Wars: The Last Jedi Prop Bets
With a little more than four months remaining until Star Wars Episode VIII hits theaters, there are three offshore sportsbooks currently offering prop bets on the movie. Most involve how well the film will do in the box office, but there are a couple that are more enticing.
Prop
8/9 (5Dimes)
8/9 (Bovada)
8/9 (MyBookie)
Highest opening weekend gross of 2017
Yes: -400
No: +280
Yes: -400
No: +250
Yes: -300
No: +240
Gross $1 billion by Jan. 1
Yes: -335
No: +245
Yes: -400
No: +250
Yes: -250
No: +200
Is Luke Rey's father?
Yes: +300*
No: -420*
Yes: +250*
No: -400*
Yes: +100**
No: -130**
Nominated for best picture at the Oscars
Yes: +335
No: -505
Yes: +200
No: -300
N/A
Will EP. 8 have a higher grossing opening weekend than Rogue One?
Yes: -1700
No: +800
N/A
Yes: -800
No: +500
*Must be revealed in Episode 8      ** Doesn't need to be revealed in Episode 8
Many of you may not care or bet on how financially successful the movie will be, but you all care about who Rey's parents are. Is she a Skywalker? A Kenobi? A complete stranger?
When 5Dimes originally posted their prop on June 25th on whether or not Luke was Rey's father, the odds were +380. It looks like bettors like the chances of Rey being a Skywalker.

This prop bet will obviously be the most debated of the bunch and can be read about in greater detail here.
I honestly believe that every bet regarding the box office will result in "yes"and it's clear that the oddsmakers believe so too.
At the moment, the highest opening weekend gross of the year is Beauty and the Beast, coming in at $174.5 million. The Force Awakens holds the all-time opening weekend record at $247.9 million and there's no reason to think that The Last Jedi won't surpass $174.5 by a large margin. If Episode VII had turned out like The Phantom Menace, this would be another story. However, (most) everyone has been waiting on pins and needles over the past two years for the next installment to be released.
The Force Awakens had grossed a billion dollars worldwide in just 12 days and The Last Jedi will have 17 days to do so to accomplish the feat by January 1st. This seems like another no-brainer to me.
The last Star Wars film to be nominated for best picture was Attack of the Clones…I'm joking. The first and only one to be nominated for best picture at the Oscars was the original Star Wars: A New Hope. Most of the best picture nominees in recent years are nothing like the Star Wars franchise and, unfortunately, I can't see The Last Jedi getting the nod no matter how great it is.
FWIW, there had been a more morbid prop listed at MyBookie regarding which character would die first in the movie, but it has since been removed.
Check back before the movie premieres for updated odds and hopefully more props.