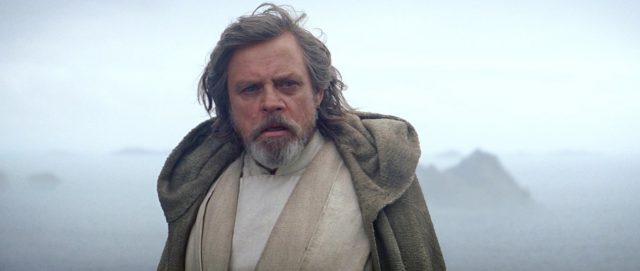 Who Will be the First to Die in Star Wars Episode VIII?
The offshore sportsbook MyBookie recently posted a very interesting prop that should result in some good banter between Star Wars fans; what character will die first in Star Wars Episode VIII?
The list includes all of the notable new characters from The Force Awakens, as well as fan-favorites from the original trilogy. Episode VII resulted in endless theories regarding Rey's lineage, Supreme Leader Snoke's identity, and what we will see in Episode VIII and IX. Depending on how confident you are on your own theories, you may consider putting some action down on this prop bet.
LUKE SKYWALKER (+200)
At the top of the list is Luke Skywalker. Luke made a very brief appearance at the end of Episode VII and many believe that he will train Rey in the upcoming film. As we saw in The Force Awakens, the filmmakers are not afraid to kill off fan favorites…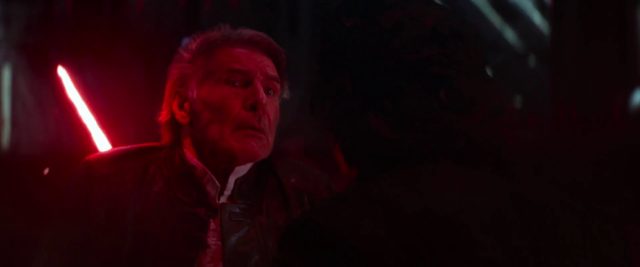 This means Luke could be next. In the original trilogy, we saw two of Luke's mentors killed off rather quickly in Obi-Wan Kenobi and Yoda. The Force Awakens closely resembled the plot of A New Hope and if Episode VIII continues to follow the original trilogy's story arc, we could see Luke killed off after teaching Rey the ways of the Jedi.
MAZ KANATA (+400)
Second on the list is Maz Kanata. Maz wasn't seen after her castle was destroyed by the First Order so it is unclear what she is up to at this point. Maz, like Luke, could play a role in teaching Rey, or even Finn, the ways of the force. She may not be a Jedi, but she clearly has a vast knowledge of the galaxy. As I stated above, mentors don't seem to have a long shelf life, so if Maz takes on this role, she has a decent chance of dying.
GENERAL HUX (+700)
General Hux is the last character to have shorter than 10/1 odds of dying first. Kylo Ren's version of Grand Moff Tarkin is an expendable character and the odds reflect that. Though he plays a large role in the First Order, he will always take the back seat to Kylo Ren and Supreme Leader Snoke. As a matter of fact, I feel that there's a decent chance that he is killed by one of those two characters. The First Order took one on the chin when Starkiller Base was destroyed at the end of The Force Awakens and I reckon Hux will get some flak from corporate when he tries explaining that one. While I don't know if he will die first, I am guessing that he will die in Episode VIII as the trilogy begins to focus more on the main characters and less on the First Order.
KYLO REN (+2500)
Kylo Ren has surprisingly high odds in my opinion at +2500. The franchise missed out an opportunity when they killed Darth Maul in Episode I and I think that killing Kylo Ren before Episode IX would be a far greater mistake. There are obviously several directions the next two films could go in, but I think that there is too much potential with Kylo Ren to leave him out of Episode IX.
VALUE PLAYS
The best value lies closer towards the bottom of the list. I believe that at +6600, Chewbacca is a smart bet to make. Chewie without Han won't be the same and although there is the potential for him to pair up with Finn in the upcoming movies, there are no guarantees. Both of the original droids listed could also be decent punt options. BB-8 is the new hip droid on the block, which leaves C-3PO and, especially, R2-D2 at risk. Just how many A-List droids can there be? I would certainly consider putting some money down on either of these two at +5000.
COMPLETE ODDS LIST
Check out the full list below. MyBookie has the wager cut-off scheduled for December 16th of this year, so get your wagers down quickly.
***Update*** MyBookie has re-posted the prop with a new cut-off date of December 13th of 2017 and lowered the odds on most characters as reflected in the table below. Continue to look for updated odds throughout 2017.
| Character | 1/3 (MyBookie) | 12/28 (MyBookie) | 12/18 (MyBookie) | 12/7 (MyBookie) |
| --- | --- | --- | --- | --- |
| Luke Skywalker | +150 | +150 | +150 | +200 |
| Maz Kanata | +200 | +200 | +200 | +400 |
| General Hux | +400 | +400 | +400 | +700 |
| Captain Phasma | +1000 | +1000 | +1000 | +1500 |
| Kylo Ren | +2000 | +2000 | +2000 | +2500 |
| Leia | +3000 | N/A | +4000 | +5000 |
| Supreme Leader Snoke | +3000 | +3000 | +3000 | +4000 |
| Admiral Ackbar | +4000 | +4000 | +5000 | +6600 |
| C-3PO | +5000 | +5000 | +5000 | +5000 |
| R2-D2 | +5000 | +5000 | +5000 | +5000 |
| Chewbacca | +5000 | +5000 | +5000 | +6600 |
| Rey | +5000 | +5000 | +6000 | +8000 |
| Poe Dameron | +6000 | +6000 | +6000 | +8000 |
| Finn | +6000 | +6000 | +6000 | +8000 |
A number of these characters have decent chances at dying in the next film, but choosing which will die first makes the decision a lot tougher. Any odds updates will be updated in the table posted above.
If you have any thoughts or questions, feel free to reach out to the Sports Insights staff by utilizing our live chat feature, commenting below, or emailing us at help@sportsinsights.com.