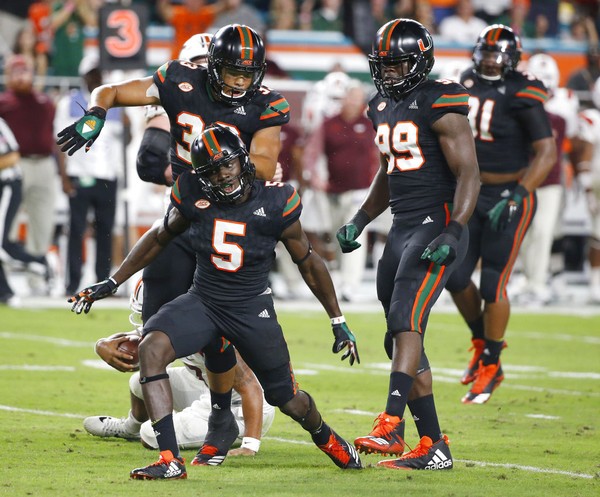 Notre Dame Will Be Biggest Decision For Sportsbooks On Saturday
On Monday we highlighted the fact that hardly anyone was willing to bet on Miami FL to cover at home, and now that it's Thursday we're still seeing the same betting patterns. Currently just 26% of tickets and 10% of the money have come in on the Hurricanes, who are now +3 around the betting market. Public bettors are loading up on Notre Dame to cover -3 on the road on Saturday night, but is smart money doing the same?
On late Sunday night, sharper sportsbooks like Bookmaker, Pinnacle and 5Dimes opened the Irish at -2.5 and quickly moved to -3 and -3.5, but that was as high as ND got. Once the line reached 3.5, we quickly triggered a steam move from Pinnacle on Miami FL, and two reverse-line moves (from Pinnacle and 5Dimes) on Miami FL. Although the public has loaded up on the Irish at -2.5 and -3, sharp bettors have quickly pounced on Miami FL +3.5 at every opportunity.

This isn't a game where some sportsbooks have public action on one side, and other sportsbooks have public action on the other side. The entire offshore market has taken incredibly lopsided action on the Notre Dame spread. One of the great parts about our membership/software is the ability to see the betting breakdown at individual sportsbooks. As you can see below, all 7 contributing sportsbooks have seen heavy ticket action on the Irish:

We always preach the importance of getting the best line possible, following the sharp money and going contrarian. Notre Dame/Miami is receiving the highest ticket count out of any game on Saturday, which means that the Irish will be the biggest decision for sportsbooks around the market.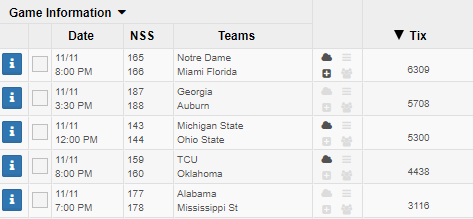 This is shaping up to be very similar to last week's Virginia Tech/Miami game where early line movement was all over VT, but late sharp money pounded Miami to move the line from 'Canes +2.5 to -3 by close.
Will we see similar late movement on the 'Canes as a home underdog again before Saturday night?