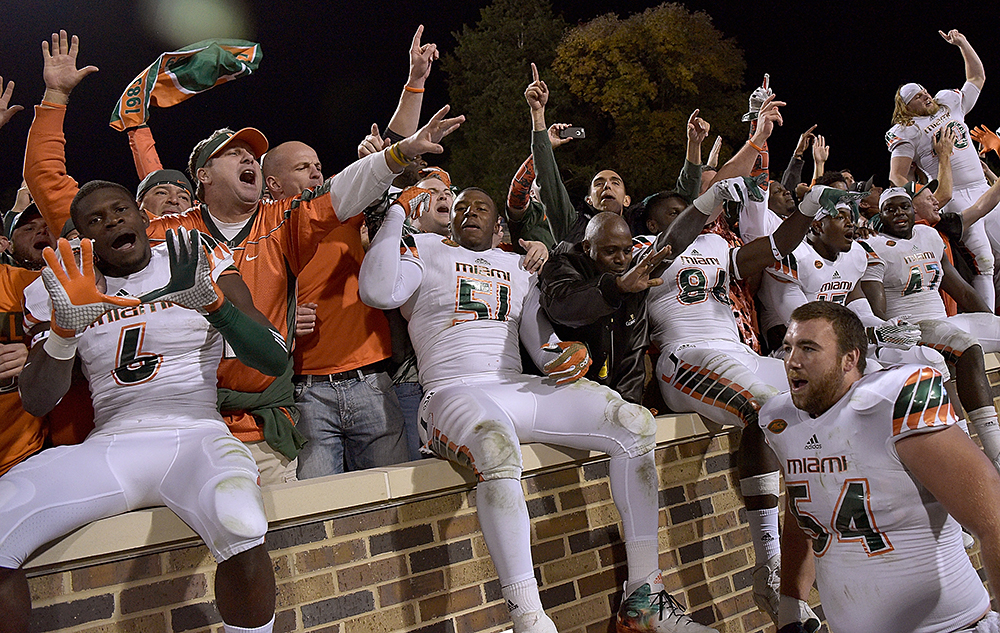 Late Money Burying Virginia Tech/Miami Line
Tonight's Virginia Tech/Miami game has provided many interesting angles from a sports betting perspective, including drastic early line movement, Miami buyback at +3 and a tidal wave of professional action today that reshaped the market.

Using the line chart from our Sportsbook Insider bet activity dashboard, you can see how much the line for this game has moved since Friday morning. Of specific importance is the circled Steam Move, triggered at Pinnacle, from 9:50 AM ET today. Pinnacle willingly accepts professional bettors who have the resources to move lines, specifically when game day limits are raised to full game maximums.