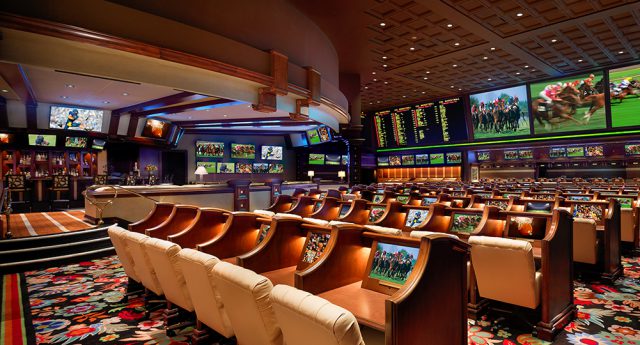 NFL Sharp Money Explained
There are certain hackneyed terms that are used so often that they seemingly lose all meaning. For sports bettors, "sharp money" is one of these terms and it is frequently used when breaking down line movement. When discussing sharp money, we are typically focusing on large wagers made by single individuals or betting syndicates.
To understand why sharp money is important, bettors first have to understand how sportsbooks operate. Many bettors believe that oddsmakers are looking to balance their book by attracting 50% of the action on each side and thereby mitigating any risk. That is pure fiction. Sportsbooks shade their opening line to capitalize on public perception, and allow their most-respected clients to move the lines.
As an example, let's pretend that the New England Patriots open as 14-point favorites against the New York Jets. Most recreational bettors, also known as squares, gravitate towards winners and high-scoring teams. In fact, past research found that a majority of public bettors have backed the favorite in more than 80% of all NFL regular season games since the start of the 2003 season. Based on these past trends, we can safely conclude that the Patriots would draw overwhelming support from bettors.
In this instance, we'll assume that the Patriots receive 80% of spread bets at our contributing sportsbooks. Based on that lop-sided public betting, many bettors would expect that oddsmakers would adjust the spread from New England -14 to -14.5 in order to encourage action on New York. However, let's pretend that the spread moves against the public betting percentages. That's known as reverse line movement, and it's one of the easiest ways to identify sharp money.
At Sports Insights we encourage a contrarian approach to sports betting, and one of the most basic contrarian strategies is betting against the public. Since 2003, NFL teams receiving no more than 40% of spread bets have gone 1,126-1,112 ATS (50.3%). That represents a very slight edge, which doesn't come close to covering the standard juice charged by most sportsbooks. When there's at least a half-point of reverse line movement, that win rate improves from 50.3% to 53.4%.
Anybody wagering $100/game on this basic strategy would have earned $3,044 over the past 13 seasons including a profit of $488 during the 2015-16 campaign. That's particularly interesting because it's grading on the closing line, where much of the line value has depreciated.
As mentioned earlier, balanced books are an industry myth. Sportsbooks are willing to create liabilities for the house as long as they believe that they're on the right side. Every sportsbook, especially market-setting offshore books like CRIS and Pinnacle, has advantage players that routinely beat the market and post impressive long-term results. Oddsmakers allow these players to move number, which explains why you will often see line movement that contradicts public betting trends.
Billy Walters is probably the most famous sports bettor in the world, but he's hardly the only sharp. There are plenty of consistently profitable bettors and betting syndicates that are capable of moving the line. Oftentimes sportsbooks will refuse action from these bettors entirely, but a more common practice is reducing the size of their maximum wager. This allows sportsbooks to know which side the most knowledgeable players are taking without having to pay out massive sums to these sharps.
Using the Jets/Patriots game as our example, we can ascertain that even though most bettors are taking New England, the more-respected sharp players are siding with New York. In the past, we have identified these games as "Sharps vs. Squares" while Todd Fuhrman, the former oddsmakers at the Caesars sportsbook in as Vegas, prefers the more colloquial "Pros vs. Joes." No matter which terminology is used, these games offer tremendous value for contrarian bettors.
It should also be noted that the size of a wager doesn't necessarily dictate whether a bet is considered "sharp." Sportsbooks won't necessarily change their line if Floyd Mayweather lays down one of his infamous six-figure bets, but they might adjust their line if somebody with a long-term edge places a $5,000 bet.
Another way of identifying sharp money is by tracking steam moves, which are sudden, drastic and uniform line movement across the entire sports betting marketplace. Steam is the result of a sudden overload of money placed at multiple sportsbooks and, in most cases, occurs due to betting groups, betting syndicates and a few key players with the resources to "get down heavily" at multiple locations, all at once.
Many bettors try to chase steam and find a slow-moving sportsbook that still has the original number posted. For example, if several sportsbooks adjust the spread from New York Jets +14 to +13.5 within a short window, you would know that sharp money took the Jets getting two touchdowns. Bettors with access to numerous accounts could quickly shop for the best line and find a sportsbook that's still hanging Jets +14.
It's important to realize that sharp money isn't always right, and just because the bet loses doesn't mean it was the wrong decision. Several years ago we explained why a 70% win rate is unfeasible for NFL bettors, so bettors need to have more realistic expectations. The breakeven threshold for bettors given the standard -110 juice is 52.38%, and bettors should be striving for a 55% win rate.
Bettors can track the latest odds, betting percentages, injuries and more by visiting our free NFL odds page. Interested in receiving our highly profitable best bets, steam moves, reverse line movement alerts and contrarian plays? Sign up for a 4-day trial of Sportsbook Insider Pro.
Have any questions for the staff at Sports Insights? Utilize our live chat to speak with a customer service representative or e-mail us at help@sportsinsights.com.