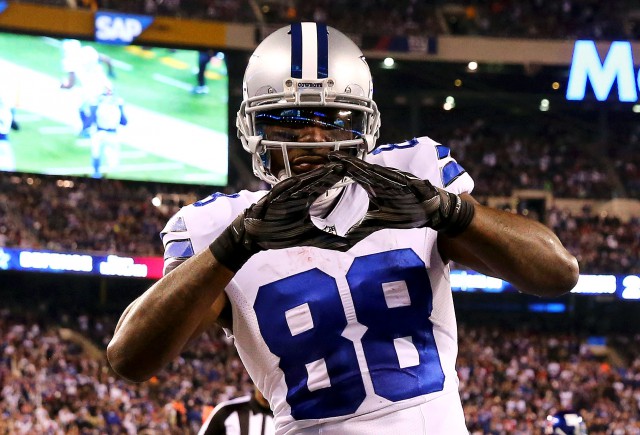 NFL Game of the Week: New York Jets at Dallas Cowboys
With college football entering bowl season, the NFL has shrewdly decided to occupy this newly created void by scheduling Saturday night games. I don't think I'm alone in hoping for more games on Saturday — specifically during cold and dreary winter afternoons — but we'll take what we can get.
In this week's lone Saturday night game, the New York Jets opened as 2.5-point road favorites against the Dallas Cowboys at CRIS. At the time of publication, 81% of spread bettors were taking the Jets at our seven contributing offshore sportsbooks.

We also spoke with Ryan Oakes from the William Hill sportsbook in Las Vegas. He reported similarly one-sided levels of public betting with 92% of tickets and 76% of total dollars wagered taking the Jets. This public betting has moved the Jets from -2.5 to -3 at CRIS, while William Hill hasn't adjusted their lines since opening NYJ -3.
The screenshot below, which is available to Sportsbook Insider subscribers, displays how public betting has affected the spread at CRIS.

It's interesting to note that the Jets moved from -2.5 to -3 within five minutes of opening. It's also worth pointing out that many offshore sportsbooks — including Pinnacle, Heritage, Sports Interaction and Horizon — have moved to Jets -3.5. Our research shows that "3" is the most common margin of victory, which makes this half-point line move very substantial.
The Jets are currently in a three-way tie for the final wild card spot in the AFC, making this a "must-win" game. We have actually discovered that bettors tend to greatly overvalue teams in these crucial, late season games. That would indicate that the Cowboys could be offering value, and there are numerous additional sharp money indicators favoring Dallas.
The Cowboys (+3.5) fit our 80/20 betting rule, which is a hallmark of contrarian betting. They also fit the criteria for our 2015 NFL Betting Against the Public system which has gone 7-3 ATS this season and 118-68 ATS all-time. Additionally, we found that Jason Garrett has posted a career 24-15 ATS record as an underdog.
Dallas fits numerous betting systems which we have discussed in on ESPN Insider including our analysis from Week 4, Week 6 and Week 9. We have also found that underdogs have performed exceptionally well in games with low-scoring games, and the over/under for this game has already dropped from 43 to 41.5 at CRIS.
We always recommend buying on bad news and selling on good. The Jets have won three straight games while the Cowboys have lost nine of their past eleven games, which means this could be the ideal opportunity to sell high on New York and buy low on Dallas.
Our last piece of research examines how well teams coming off a big loss have fared when their opponent is coming off a big win. We believed this information would be extremely pertinent since the Cowboys are coming off a 21-point loss to the Packers and the Jets are coming off a 22-point win over the Titans.
We defined a big win/loss as any game decided by more than two touchdowns, and this analysis confirmed our hypothesis that bettors should always buy on bad news and sell on good news.

With so many sharp money indicators and betting system matches, we would advise that bettors shop for the best line and take Cowboys +3.5 on Saturday.
---
These numbers are subject to change before kickoff, so bettors should be sure to visit our free NFL odds page for the latest lines, injuries, public betting trends and more.

Have any questions for the staff at Sports Insights? Utilize our live chat to speak with a customer service representative or e-mail us at help@sportsinsights.com.
David Solar is the Content Manager for Sports Insights and can be reached directly at David@sportsinsights.com.