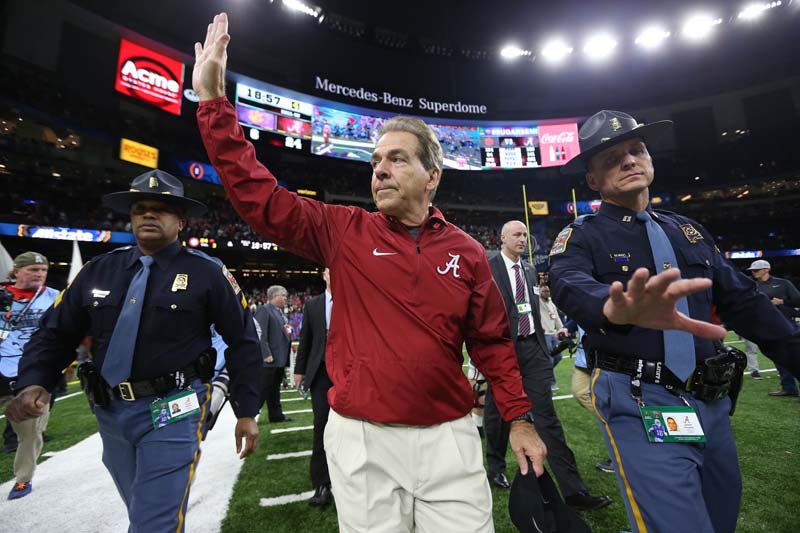 The Daily Steam: CFP Championship, NFL Wild Card Info and NASCAR Baby!
After an action-packed holiday weekend, The Daily Steam is back with a CFP National Championship game breakdown, a look at schedules and odds for the upcoming Wild Card round and something near and dear to my heart, Daytona 500 odds!
Early CFP title game preview
With Georgia and Alabama advancing to the championship game, we've got an early look at the market as well as where savvy bettors can already find value.
Wild Card information
The playoff bracket is all set so here's what you need to know regarding dates, times, networks, current lines and a little analysis to get you going.
Is action more your thing? Don't worry, we've also got early Wild Card line moves and betting percentages as well.
It's not just driving in circles to me!
Just in case my Jeff Gordon socks didn't give it away, I love NASCAR. With the start of the new year now behind us, it's time to take a look at odds to win the 2018 Daytona 500.
Random sharp action alert!
Rabbits, Salem witches and sharp action? Yeah, you'll want to read this one.
Public Money
According to our betting trends data, here are the most popular public sides of the day:
| Sport | Team | Betting % | Line | Opponent |
| --- | --- | --- | --- | --- |
| NCAAB | Wisc Green Bay | 83% | -2.5 | vs. IUPUI |
| NHL | Wild | 82% | -161 | vs. Panthers |
| NBA | Clippers | 80% | -5.5 | vs. Grizzlies |
| NHL | Ducks | 78% | -128 | at Canucks |
| NCAAB | Central Michigan | 76% | -2.5 | vs. Ohio |
Photo via Chuck Cook-USA TODAY Sports