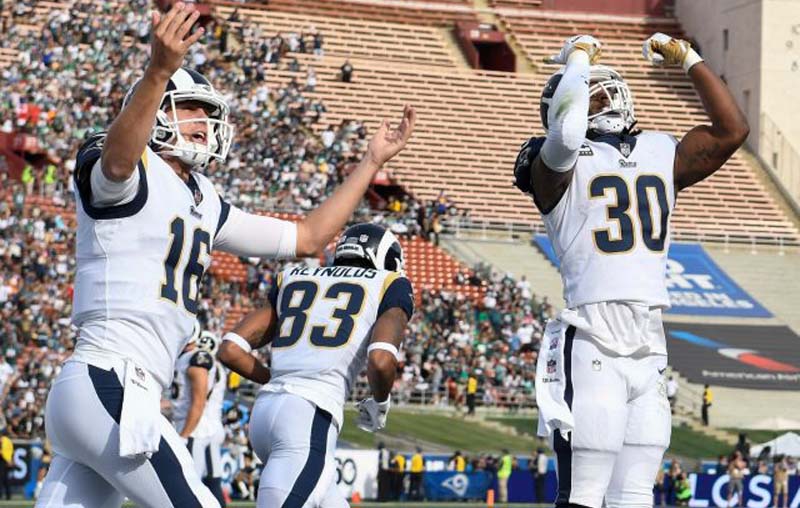 NFL Wild Card Early Action Report: Line Moves, Trends and No More Browns
The regular season is over. No more Browns, no more slew of garbage backup quarterbacks to choose from, no more Browns, no more Jimmy G dominating, but most importantly, no more Browns. I guess that can only mean one thing…
Playoffs are here and we have four wild-card games on tap this weekend. Let's take a gander at how the lines have moved since opening Sunday night.
General Market Reaction
Each of the four games this weekend has around 5,000 bets, compared to about 1,000 we'd normally see during the regular season. Though bettors, both sharp and square, are piling on each of these games, there is nothing attracting one-sided action. The highest spread percentage a team has is 58% (Rams) and the highest percent of bets a total is getting is 61% (TEN/KC Under.) Now that the lines have "matured" so to say, it will be interesting to see whether or not a team does start receiving one-sided action.
Line Moves
Every game has seen line movement since opening, but not too many key numbers have been impacted. Kansas City and Jacksonville's lines have seen very similar movement, as they've both moved from a juiced up -7 to a even payout -9.
The Rams have seen the most significant movement so far, going from -4.5 to -6.5. They've also received the highest level of bets and dollars for any of the eight teams playing this weekend.

If the Rams hit the key number of seven, I imagine it will be at a juiced-up price and we'll likely see buyback. The Falcons may not have had the greatest year, but they made the Super Bowl last season, have the reigning MVP, have the 2nd-best wide receiver in the league, and a strong team all around. They'll be facing a team with essentially no experience and although Todd Gurley and Jared Goff will be getting some MVP votes, neither have played in a big game before.
Rams have only 6 players with playoff experience, the fewest of the 12 @NFL teams still standing and the fewest in 20 years.@NFLResearch

— Andrew Siciliano (@AndrewSiciliano) January 2, 2018

The Saints, who are also receiving the slight majority of both bets and dollars, are also on the verge of moving to -7. Given the familiarity of these two teams, I'd be surprised if oddsmakers gave bettors the option to take the Panthers plus a touchdown. We've yet to see any sharp money indicators on this game, or any of the games for that matter, but I believe we'd have to see heavy Saints money to push them to -7.
Playoff Points
We have a variety of totals, ranging from the high 30's to nearly 50.
At 39.5, the Bills-Jaguars total is mighty low. However, 60% of bettors are taking the under! Public on the under, color me surprised!

Given this level of betting activity, the total has dropped from 40 to 39.5, but this hasn't been a good spot historically for the under. Since 2003, the under has gone just 12-17-1 in playoff games with a total in the 30's.
The Falcons-Rams total has dropped from 50 to 48.5 at Pinnacle thanks to nearly 80% of dollars on the under. Historically, playoff games that are played outdoors with a closing total of at least 47.5 have gone under more than 75% of the time, which may be a trend sharp bettors have caught on to.
Stay tuned over the week as we keep our eyes posted for juicy line moves and developments by following @ActionNetworkHQ and signing up for the daily Action Network newsletter.
For access to bet signals, dollar percentages, best bets, hangout access, and more, try our pro membership.
Photo via Robert Hanashiro-USA TODAY Sports