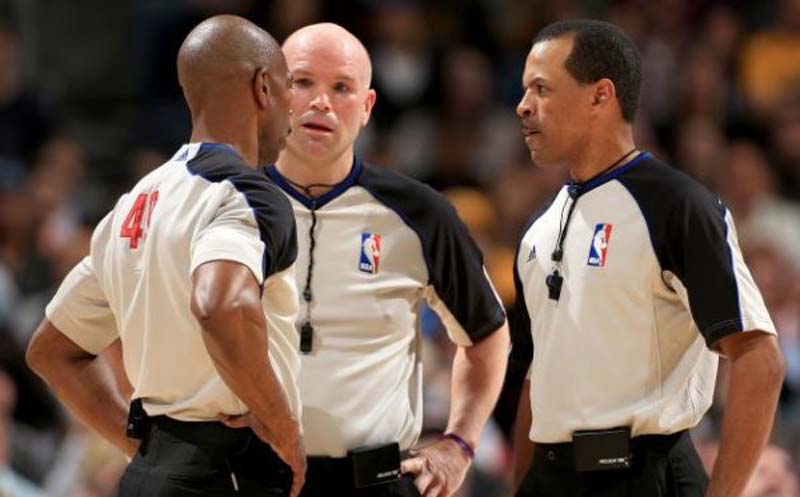 The Daily Steam: Barstool's Rough N Rowdy, NFL Line Moves, NBA Refs, More
Wednesday's betting roundup includes a Barstool breakdown you don't want to miss, a crucial NFL line move and our favorite over/under officials all in action tonight.
Barstool's Rough N Rowdy preview
This breakdown from Mark Galant is so epic that I don't want to ruin it with a snarky summary. Do yourself a favor and grab a beverage, kick your feet up and read this piece.
Undercard!
If some is good, more is better!  Grab a second beverage and check out the Barstool Rough N Rowdy undercard preview.
Numbers matter, not teams
With the market pounding Seattle, oddsmakers have been forced to move the line to entice someone, anyone, to bet Jacksonville.
Can Sarunas Marciulionis still play?
A handful of key players across the league are iffy/out for tonight, including Golden State's Draymond Green (doubtful) and Steph Curry (out).
Visit our free NBA injuries page for the full rundown.
'Under' officials
Tonight's NBA slate is full of officiating crews that historically trend towards lower scoring games. Below is an example of one crew that bettors need to know:

Want the full rundown of tonight's NBA assignments? Sign up for a Sportsbook Insider Advantage subscription (only $39/month!) and the betting world can be your oyster.
Public love
According to our betting trends data, here are the most popular public sides of the day:
| Sport | Team | Betting % | Opponent | Line |
| --- | --- | --- | --- | --- |
| NCAAB | Florida | 84% | vs. Loyola Chicago | -16.5 |
| NBA | Celtics | 79% | vs. Mavericks | -8 |
| NBA | Warriors | 79% | at Hornets | -5 |
| NBA | Pacers | 78% | vs. Bulls | -9.5 |
| NBA | Cavaliers | 78% | vs. Kings | -12.5 |
You guys give up or are you thirsty for more? Track real-time odds and betting data on our Free Live Odds pages.