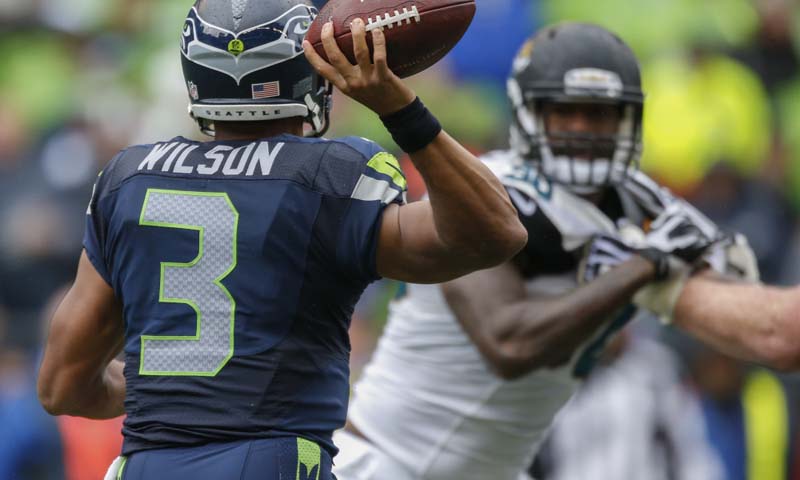 One-sided Action Moving Seahawks-Jaguars Line Through Key Numbers
Based on current market data, bettors were clearly impressed with Seattle's performance against Philadelphia in Week 13.
Behind 80% of spread tickets, Seattle is the most popular public side of Week 14 at the time of publication. However, it's not just tickets leading the charge as 89% of dollars wagered are also backing Seattle.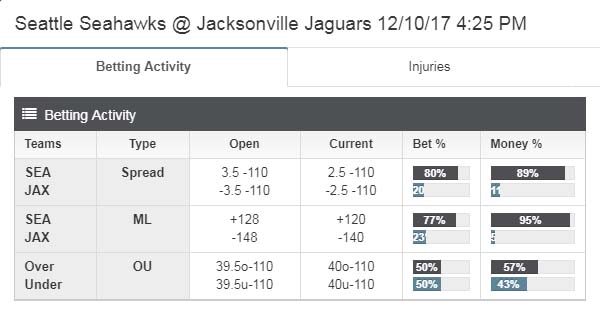 According to our number of bets statistic, this matchup is currently the most heavily bet game of the week as well. This, combined with the lopsided betting action, has forced oddsmakers to move this line from an opener of Seattle +3.5 through the key number of 3 and down to +2.5.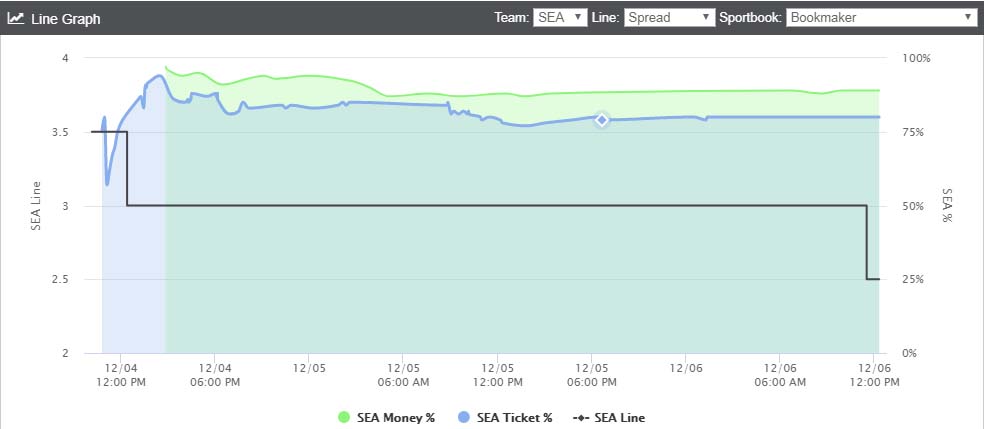 The market clearly likes Seattle in this matchup, but remember, professional bettors play numbers and not sides. With the line now -2.5, don't be surprised to see sharp bettors buyback the Jaguars based on line value alone.
Want to apply the tools featured in this article to all NFL Week 14 matchups? Access them instantly via our Sportsbook Insider Advantage membership for only $39/month.
Join us live Sundays at noon ET
We're now holding our members-only live Sports Betting Hangouts Sunday mornings to prepare you for a full day of NFL games. Members, simply log into your account Sunday morning to access the hangout.
Not a member? Start a trial today to join our Sports Betting Hangouts held six days a week, plus all the other Sportsbook Insider Pro benefits.