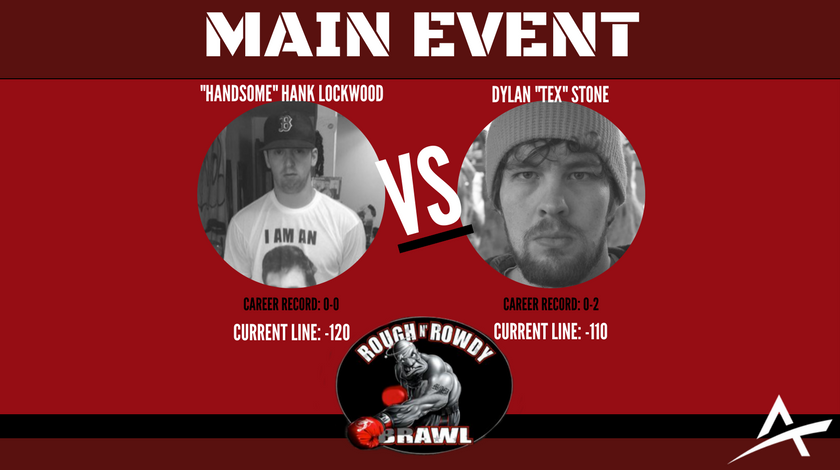 A Very Serious Betting Preview for Barstool's Rough N Rowdy Main Event
About a month ago, Dave Portnoy (aka El Presidente) announced Barstool's acquisition of Rough N Rowdy — an amateur boxing league out of the hills of West Virginia. Then Portnoy pulled his best Don King impersonation, pitting Handsome Hank vs. Tex on Dec. 15 in a fight to end all fights.
Aw, piss!
At this time, I asked the betting world to make odds on the event.
Going to need odds on @hen_ease vs @DrHipHops @DaveMasonBOL @BovadaLV @betmybookie https://t.co/a3bperzpt8

— Sports Insights (@SportsInsights) November 11, 2017
On Tuesday afternoon, MyBookie fulfilled their promise, releasing odds on Hank vs. Tex, along with all of the other matches on the Rough N Rowdy card.
The opening line:
The first move:
The second move:
The buyback:
That sound you heard was sharps zeroing in on The Bandera Butthole.
Let's take a closer look at the two men who will be competing for the crown.
The Boxers
"Handsome" Hank Lockwood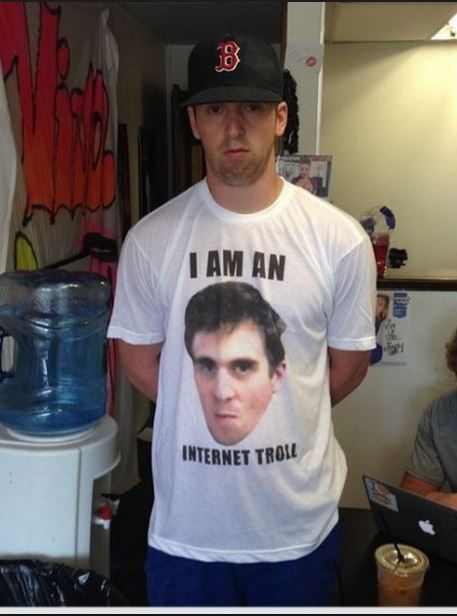 In any normal boxing event, Handsome Hank would have the edge. With a significant height and reach advantage, Hank should be able to connect with more punches than his shorter opponent.
There's just one problem: This is the southpaw's first experience when it comes to throwing hands, at least to my knowledge. Meanwhile, Tex is seemingly always fighting, training to fight, or asking someone to fight. Will Hank's lack of a pugilistic background come back to bite him?
Dylan "Tex" Stone
Height: 5'10"
Weight: 170
Career record: 0-2 (including "Barstool Idol")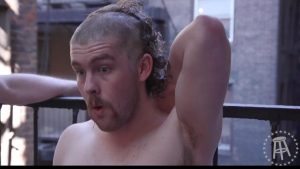 If there was one person at Barstool who'd enter multiple amateur boxing events, it would certainly be Tex. This fiery Rutgers student may not have the frame to match up with Hank, but he does have the heart — the heart of a champion, if you ask me. Despite getting knocked out in his first pay-per-view boxing venture, Tex got right back on the wagon and is now thirsty for vengeance.
One might expect the slighter-framed Stone to make up for his lack of size in other areas, but that's not the case. He exhibits subpar strength, quickness, and footwork. Especially footwork…
incredible footwork by Tex pic.twitter.com/975nxAQImY

— Henry Ease (@hen_ease) January 11, 2017
Regardless of the price, I liked Tex right from the get-go. Bettors pounded him at plus-money, and despite the line movement, there's still plenty of value to be had here with this borderline psychotic individual.
If you've ever seen any behind-the-scenes footage at the Barstool office, you may have noticed that Tex is somewhat confrontational. He never backs down from a fight regardless of the size of his opponent, and given Hank's tranquil nature, Tex will have a big advantage.
Apparently, the betting market agrees.
One person who doesn't agree? The Action Network's own Danny Donahue.
He was vehement in his stance: The Handsome one would take home his belt (assuming there's a belt up for grabs). Hank, Danny says, has an undervalued training pedigree. We've all seen the latest training montages…even the One Man Thrillride is back in Hank's corner.
Though Lockwood himself admits he's not in the best of shape, Danny believes he has the work ethic, willpower, and grit to take down Tex. Not to mention some explosive athleticism …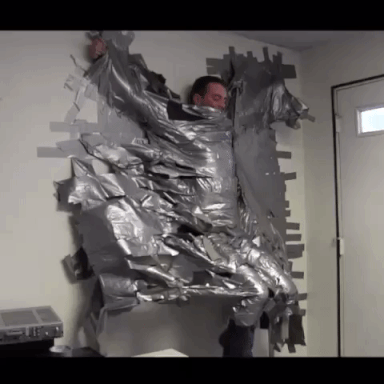 Will there be any late steam before the fight?
Follow our twitter account @ActionNetworkHQ and subscribe to our newsletter for the latest the latest Sharp Action on the main event.