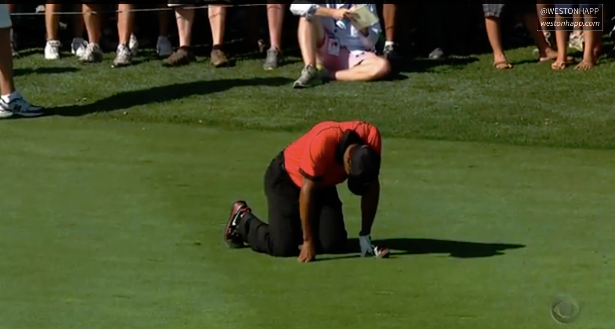 What Bettors Should Know for Monday, August 4
MLB – The Diamondbacks have had a miserable season and it got much worse with the news of 1B Paul Goldschmidt now out for the year with a fractured left hand. Adding insult to injury, it happened on Friday night in a game which he was not in the starting lineup and came in to pinch-hit. Arizona then retaliated by plunking Pirates OF Andrew McCutchen on Saturday night, and McCutchen had to leave Sunday's game with an ailing side.
– Even though the MLB season is down to its final two months, there are great opportunities to make a profit with some late-season betting systems, including an Over/Under system at Coors Field that has earned bettors over 45 units since 2005.
NFL – The preseason got started last night with the Giants defeating the Bills 17-13 in the Hall of Fame game. One employee here at Sports Insights has a theory on why he's betting the preaseason so be sure to check it out before the next slate of games on Thursday night.
2014 Fantasy Football Previews: QB: http://t.co/aYSzjkbuuH RB: http://t.co/P45eL2xgcF WR: http://t.co/a8IhADAw1a

— SportsInsights.com (@SportsInsights) August 3, 2014
Golf – Yesterday Tiger Woods had to withdraw from the final round of the WGC Bridgestone Invitational and looks very doubtful for this week's PGA Championship, the last major of the season. Woods is dealing with a lower back injury which he's experienced in the past, and his odds of making the Ryder Cup and FedEx Cup look even bleaker.
NBA – Indiana and Cleveland have seen their offseasons take completely different shapes, with the Pacers losing Lance Stephenson to the Hornets and Paul George to injury, and the Cavaliers obviously attaining LeBron James:
Since June 28, #Pacers have moved from +2000 to +8000 to win NBA title while #Cavs have gone from +4000 to +320: pic.twitter.com/FCDUwoVEtV

— SportsInsights.com (@SportsInsights) August 3, 2014
NCAAF – The season's first Coaches Poll was released last week and we decided to compare how they view the top 25 rankings compared to how oddsmakers view the top 25 title contenders. There are two SEC teams that are unranked in the Coaches Poll that happen to be in the top 20 teams' odds to win the National Championship.
– We've also got the latest odds on getting into the 4-team playoff, as well as the biggest odds movers for the 2014 Games of the Year.