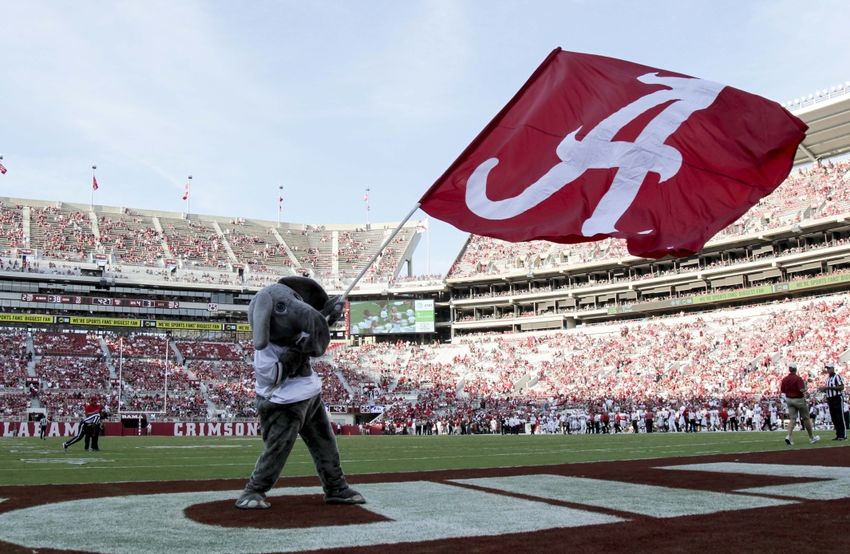 Alabama getting the most action to win the National Championship
Alabama is not only the favorite to win the 2017-18 College Football National Championship, but they're attracting more money than any other team to win the title around the market. Their expectations this season are sky-high, and we've already seen considerable early sharp action on the Crimson Tide in the opener against FSU. There are other schools like USC, Michigan and Ohio State getting more tickets to win the National Championship, but no team is getting as much money wagered as Alabama. Below we've taken a look at both the Nevada and offshore markets:
William Hill US
Most Tickets: USC, Michigan, Ohio State, Florida State, Alabama
Most Money: Alabama, USC, Ohio State, Florida State, Michigan

MGM
Most Tickets: Ohio St, Michigan, Alabama, USC, Florida St
Most Money: Alabama, Ohio St, USC, Michigan, Penn St
Westgate
Most Tickets: Michigan, Ohio St, USC, FSU, Alabama
Most Money: Alabama, Ohio St, USC, Penn St
CG Technology
Their biggest title bet is on Alabama $8,000 at +300 odds, which would pay out $24,000.
BetOnline
Alabama is receiving the highest bet count by far, 30% more than the next team, which is Ohio State.
The Greek
Alabama has received a normal amount of betting to win the title, but sharper money is on their rivals Auburn there.
Bookmaker
Alabama has attracted close to 300 wagers to win the title with handle in the mid five-figures, which they say is standard for the Crimson Tide.
Since Alabama is the clear-cut favorite to win the title this season, it makes some sense that bigger and sharper money is taking the Crimson Tide to take care of business. They opened +300 back in January and were available at +310 in mid-June but are now down to +245. They're still a popular team among public bettors as well, in the top 5 ticket counts at a number of sportsbooks like Will Hill, MGM and Westgate. A loss against FSU would move their odds but not as significantly as they would if the game was later in the season. If Alabama wins the opener, however, their chances of the NCAAF title will only get better, so sharp bettors are getting a better price now.
Will Alabama regain the throne in 2018 and reward sharp bettors? We'll find out in about 4 months.