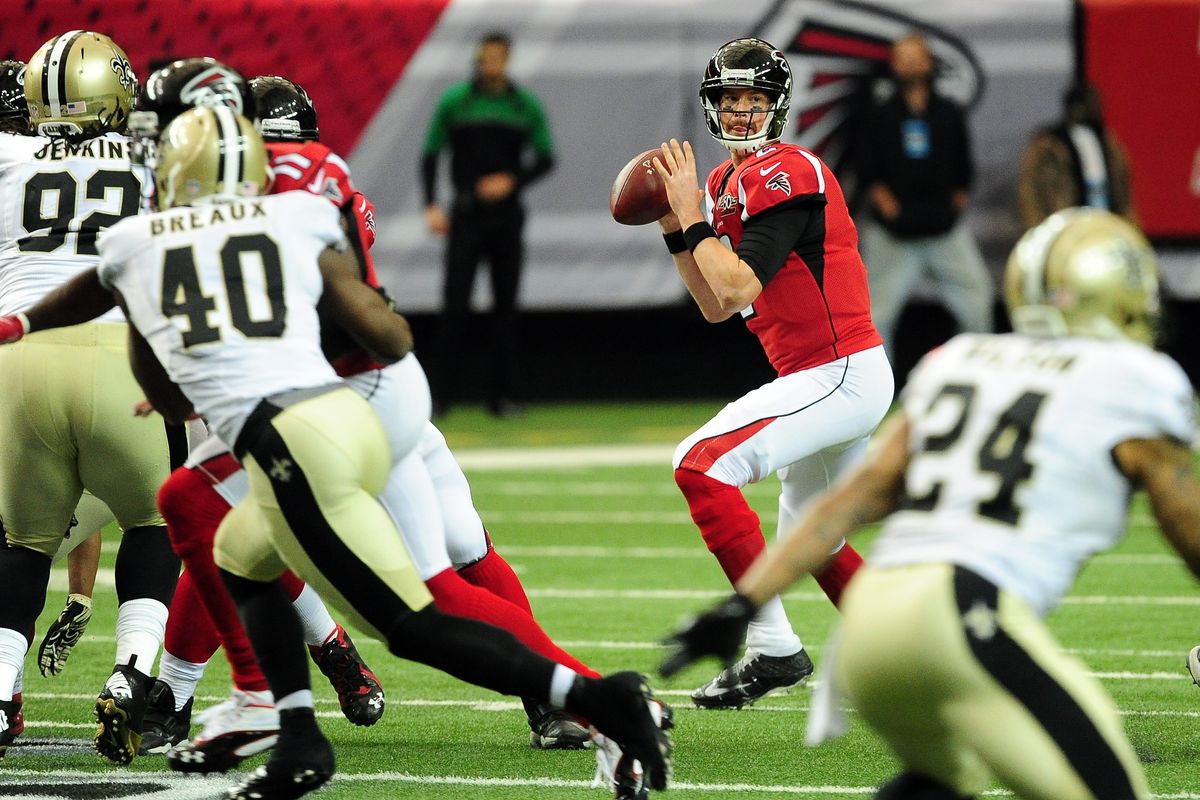 2017 NFC South Betting Preview
Despite being home to last year's Super Bowl runner-ups, the NFC South is seen by oddsmakers as a relatively open division. The reigning NFC Champion Falcons are a +155 favorite to win the division again, but with many expecting a bounce-back season from Carolina, the Panthers find themselves sitting at +225. The Bucs and Saints are also given due respect, coming in at +325 and +450 respectively. Perhaps most telling, though, is that the win totals are all within a 1.5-win margin, the smallest range of any division.
2017 Futures
Team
Super Bowl
(7/28 BOL)
NFC Title
(7/28 BOL)
Division
(7/28 BOL)
Playoff Odds
(7/28 BOL)
Win Total
(7/28 BOL)
Atlanta
+1000
+600
+155
Yes: -140
No +120
9.5 (o-125)
Carolina
+2800
+1100
+225
Yes: +115
No: -135
9 (o-115)
Tampa Bay
+3600
+1600
+325
Yes: +170
No: -200
8.5 (u-125)
New Orleans
+5000
+2500
+450
Yes: +250
No: -300
8 (u-125)
The Falcons are given +1000 odds to avenge their heartbreaking loss in Super Bowl LI, and are tied with the Seahawks for the fourth highest odds in the NFL to hoist the Lombardi. As far as the conference, the oddsmakers have given every team in the NFC South at least a fighter's chance, with the worst odds going to New Orleans at +2500. For what it's worth, at this time last year Atlanta was +4000 to win the NFC (via SportsOddsHistory.com).
Speaking of last year, here's how the division performed for bettors in 2016. All records are based off Pinnacle's closing numbers.
Team
ATS
Moneyline
(Units)
Over Record
Atlanta
10-6
11-5
(+4.4)
13-2-1
Carolina
6-9
6-10
(-4.3)
7-8-1
Tampa Bay
9-7
9-7
(+6.2)
7-8-1
New Orleans
10-5-1
7-9
(-2.3)
9-7
Other than Carolina, the NFC South was a fairly profitable division last season. The Falcons and Bucs both outperformed their expectations, making them two of the more lucrative moneyline teams in the NFL. On top of that, the Falcons potent offense, combined with their low preseason expectations, helped produce the best over record in the NFL, winning 10.4 units throughout the course of the regular season.
MVP Candidates:
Matt Ryan +1400, Cam Newton +2200, Drew Brees +2500, Julio Jones +3300, Jameis Winston +6600
DPOY Candidates via Ladbrokes:
Luke Kuechly +2000, Lavonte David +2500, Vic Beasley +3300, Deion Jones +4000, Thomas Davis +6600, Kwon Alexander +8000, Gerald McCoy +10000
Offensive ROY Candidates:
Christian McCaffrey +500, O.J. Howard +2000, Curtis Samuel +2500
League Leader Candidates:
Passing Yards: Drew Brees +200, Matt Ryan +550, Jameis Winston +1600, Cam Newton +10000
Passing TDs: Drew Brees +600, Matt Ryan +700, Jameis Winston +2000
Receiving Yards: Julio Jones +275, Michael Thomas +2000
Receiving TDs: Michael Thomas +1400, Julio Jones +1600, Kelvin Benjamin +3300
Last year's regular season MVP, Matt Ryan, is at +1400 to repeat, making him the sixth most likely to win the award according to oddsmakers. To no surprise, Ryan and Brees are near the top of both the passing yards and passing touchdowns lists. Brees has led the league in yards in each of the past three seasons.
Interested in our other divisional previews? NFC East, NFC North
Check these articles for any odds updates: Super Bowl, Divisions, Win Totals, Playoff Odds.
Getting ready to bet on NFL games? Try our pro membership, with which you will receive best bet picks for all major sports, bet signals, public betting info and dollar percentages, and more. Follow us on Twitter @SportsInsights to make sure you are up to date on blog posts, injuries, and sports betting information.