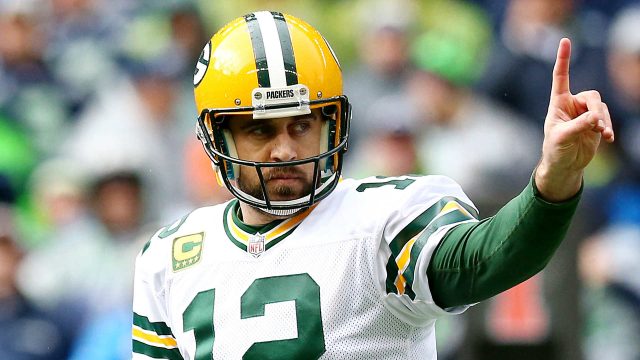 2017 NFC North Betting Preview
The NFC North is expected to be one of the most clear-cut divisions in the eyes of the oddsmakers. At -275, the Packers have the second best odds to win a division in the league, only behind New England's ridiculous -1000 odds. As far as star power goes, there isn't much. Unless you are Aaron Rodgers or one of Aaron Rodgers' receivers, most fans probably don't know who you are. I challenge any non-Chicagoan to name ten Chicago Bears…okay five Bears?
2017 Futures
Team
Super Bowl
(7/26 BOL)
NFC Title
(7/26 BOL)
Division
(7/26 BOL)
Playoff Odds
(7/26 BOL)
Win Total
(7/26 BOL)
Green Bay
+900
+425
-275
Yes: -360
No: +300
10.5 (u-120)
Minnesota
+4000
+1600
+350
N/A
8.5
Detroit
+5000
+3300
+600
Yes: +290
No: -350
7.5 (o-115)
Chicago
+17500
+7500
+4000
Yes: +1600
No: -3300
5.5 (u-140)
Non-Packers fans, I wouldn't blame you if you stopped reading here. The Packers are tied with the Cowboys at +900 for the second best Super Bowl odds in the league, only behind the Pats. However, they are slightly ahead of Dallas (+450) as far as conference title odds go. There's not much love for the three other teams in the division even though the Packers looked very shaky at times last season. For whatever reason, perhaps the Teddy Bridgewater injury situation, the Vikings' playoff odds are off the board. They were originally +160 to make them earlier in the month.
Team
ATS
Moneyline
(Units)
Over Record
Green Bay
9-6-1
10-6
(+0.3)
10-6
Minnesota
9-7
8-8
(-1.1)
7-9
Detroit
8-8
9-7
(+3.5)
6-10
Chicago
7-9
3-13
(-8.3)
8-8
All records from last year are based off of Pinnacle's closing numbers
The 2016 results were pretty vanilla in the NFC North. Other than the Bears' horrible record straight up, there weren't any real extreme numbers like we saw in the NFC East.
MVP Candidates:
Aaron Rodgers +650, Sam Bradford +3300
DPOY Candidates via Ladbrokes:
Anthony Barr +4000, Danielle Hunter +4000, Ha Ha Clinton-Dix +4000, Harrison Smith +4000, Ezekiel Ansah +8000, Clay Matthews +8000, Mike Daniels +12500, Haloti Ngata +20000
Offensive ROY Candidates:
Dalvin Cook +1000, Mitch Trubisky +2000, Jamaal Williams +2000, Adam Shaheen +5000
League Leader Candidates:
Passing Yards: Aaron Rodgers +1000, Matt Stafford +2800, Sam Bradford +8000
Passing TDs: Aaron Rodgers +450, Matt Stafford +4000
Receiving Yards: Jordy Nelson +2000
Receiving TDs: Jordy Nelson +500
As expected, Rodgers is towards the top of several player futures lists, including MVP, passing yards leader, and passing touchdown leader. The Vikings are hoping Dalvin Cook can become the next Adrian Peterson—not as a father, but as a running back. He has the fourth best odds in the league to win offensive rookie of the year.
Interested in our other divisional previews? NFC East
Check these articles for any odds updates. Super Bowl, Divisions, Win Totals, Playoff Odds.
Getting ready to bet on NFL games? Try our pro membership, with which you will receive best bet picks for all major sports, bet signals, public betting and dollar percentages, and more. Follow us on Twitter @SportsInsights to make sure you are up to date on blog posts, injuries, and sports betting information.