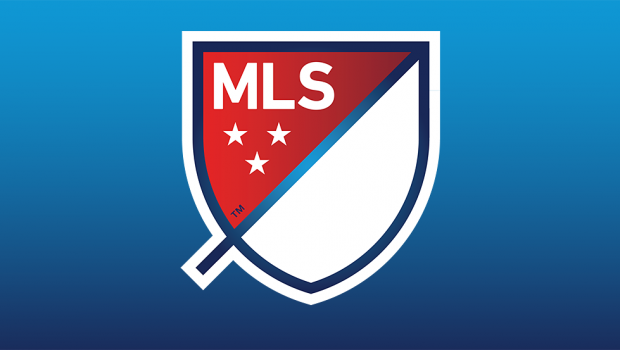 2017 MLS Cup Odds
The 2017 MLS Season will be the 22nd in its existence and includes two new franchises: Atlanta United FC and Minnesota United. In 2016, the Seattle Sounders beat Toronto FC to capture the 2016 MLS Cup, and both teams are towards the top of the odds for this season (via Bovada).
Team
Feb 26, 2017
(5Dimes)
Jan 9, 2017
(Bovada)
NY Red Bulls
+500
+600
Toronto FC
+550
+700
LA Galaxy
+650
+600
Seattle Sounders
+700
+600
FC Dallas
+1000
+1200
Colorado Rapids
+1050
+1000
New York City FC
+1600
+700
Sporting KC
+2000
+1200
DC United
+2000
+2000
Portland Timbers
+3000
+2000
Columbus Crew
+4000
+3300
Montreal Impact
+4500
+1400
Real Salt Lake
+5000
+1400
New England Revolution
+6000
+3300
Vancouver Whitecaps
+6000
+1600
Philadelphia Union
+6000
+3300
Orlando City
+6600
+3300
San Jose Earthquakes
+7000
+3300
Chicago Fire
+9000
+10000
Atlanta United
+12000
+8000
Houston Dynamo
+12500
+6600
Minnesota United
+20000
+10000
There are two new expansion clubs, Atlanta United in the East and Minnesota United in the West, bringing the total number of MLS teams to 22 in the league's 22nd season. As you can tell, it's a pretty wide open race throughout the league and odds have shifted dramatically over the last couple months. There are only 3 squads with odds higher than 90:1, and there's no clear favorite to win the title.
Each season I try to pick out a couple of darkhorses/longshots because of the parity in the league and also because it's been an effective strategy. Last year I was on New England and Toronto before the season, and was able to hedge before the MLS Cup Final. Even if you don't want to make a preseason bet, there are plenty of opportunities during the season to make a wager at gratuitous odds.
For the 2017 season, I think there are two squads presenting some value to win the title, or at least to advance from their conference. The first is the Montreal Impact at +4500 odds. Last year they were able to make a deep playoff run without Didier Drogba who is definitely out of the picture now. Most of the team is in tact and if they can make another move or two throughout the year, they'll be towards the top of the East. At +4500 they're certainly worth a shot.
The other team I'm looking out for is Sporting KC at +2000 odds. This team has massively underperformed in the playoffs the past few years but have a solid squad and an exciting style of play. The Western Conference will be tough again but they should be playoff bound and then anything can happen.
The season is long but we've got you covered as Premium and Pro members can track all MLS match odds, betting percentages, line moves and more.
Do you have any picks or thoughts on the upcoming 2017 MLS season? Feel free to respond in the space below.