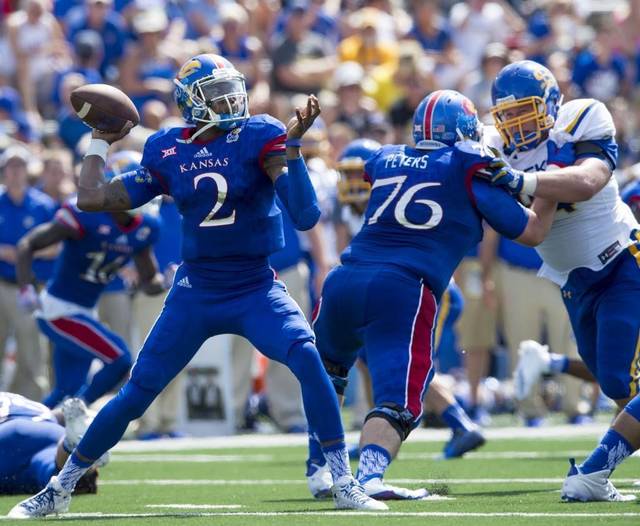 How Bad Is Kansas Football?
Kansas is a big underdog yet again this weekend, something college football bettors have gotten used to. The Jayhawks are currently listed +21 at home against West Virginia and getting just 13% of spread bets. They've been an underdog in over 70% of games since 2005 and gone just 41-59 ATS in those games. They've performed better at home as a dog (19-23 ATS) compared to on the road (19-34 ATS), but still ugly nonetheless. Oh, and they haven't won a road game since 2009, a string of 41 straight losses.
Things have been particularly bad since the 2010 season. Over that span, they've been an underdog at +21 or higher in 39 games, more than any other team in the nation. They've gone just 16-23 ATS in those games but a respectable 7-7 ATS at home.
Public bettors have noticed– Kansas has received the majority of spread bets in just 31% of games, meaning tickets are usually on their opponent. The ticket splits usually aren't close– Kansas has received less than 30% of spread bets in 50 games, going just 22-28 ATS. Usually there's value on fading the public, but not when it comes to Kansas. This weekend they're getting just 13% of tickets and 9% of money wagered:

However, there has been a way to profit off a poor Kansas performance, and that's on the second half line. Teams down 42+ points at halftime cover at a ridiculous 65% rate, and Kansas is a perfect 6-0 ATS in those spots. The trend is also off to a perfect 3-0 ATS start this season with 2H covers by Southern, East Carolina, and Savannah State. If the Jayhawks are getting routed at home by halftime this weekend, you may want to consider buying low on them for the 2H line.