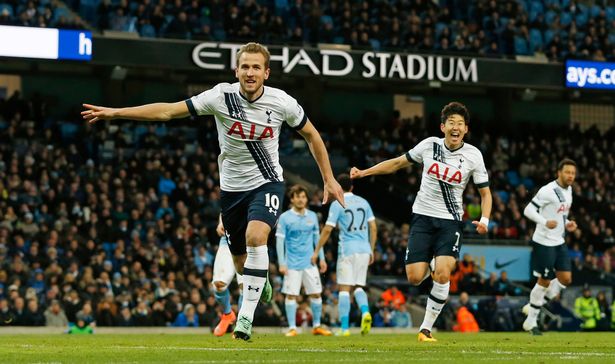 2017-18 Premier League Top Goalscorer Odds
Who will be the top goalscorer in the Premier League in 2017-18? Harry Kane was top goalscorer last season, finishing with 29 goals, ahead of Romelu Lukaku (25) and Alexis Sanchez (24). Kane will be back in full force with Tottenham this season, but Lukaku has moved on from Everton to Manchester United, and Sanchez could possibly be leaving Arsenal.
We've compared odds at both Pinnacle and BetOnline and Harry Kane is the favorite at both sportsbooks heading into the 2017-18 season. Here's a look at each player's odds:
Player
BetOnline
July 23
Pinnacle
July 23
Harry Kane
+350
+300
Romelu Lukaku
+400
+500
Sergio Aguero
+600
+700
Alexandre Lacazette
+900
+700
Gabriel Jesus
+900
+850
Diego Costa
+900
+1000
Alvaro Morata
+900
N/A
Alexis Sanchez
+1200
+1200
Eden Hazard
+2200
+3200
Christian Benteke
+2200
N/A
Dele Alli
+2500
+4000
Daniel Sturridge
+2500
+3000
Sadio Mane
+2500
+3000
Marcus Rashford
+2500
N/A
Javier "Chicharito" Hernandez
+2800
N/A
Charlie Austin
+3300
N/A
Michy Batshuayi
+3300
N/A
Jamie Vardy
+3300
+3500
Olivier Giroud
+3300
N/A
Manolo Gabbiadini
+3300
N/A
Jermain Defoe
+4000
N/A
Heung-Min Son
+4000
N/A
Roberto Firmino
+4000
N/A
Anthony Martial
+4000
N/A
Kelechi Iheanacho
+4000
N/A
Sandro Ramirez
+4000
N/A
Philippe Coutinho
+5000
N/A
Danny Welbeck
+5000
N/A
Josh King
+5000
N/A
Mohamed Salah
+5000
N/A
Wayne Rooney
+5000
+6000
Fernando LLorente
+6600
N/A
Theo Walcott
+6600
N/A
Andy Carroll
+6600
N/A
Callum Wilson
+6600
N/A
Divock Origi
+6600
N/A
Tammy Abraham
+6600
N/A
Kevin De Bruyne
+8000
N/A
Bernardo Silva
+8000
N/A
Leroy Sane
+8000
N/A
There are lots of great goalscorers in the Premier League, and a couple I have my eye on are Gabriel Jesus of Man City (+900) and Michy Batshuayi of Chelsea (+3300). Both players currently lack the name recognition compared to their respective teammates, Sergio Aguero and Diego Costa, but will be ready to step up for their clubs. I also think Arsenal newcomer Alexandre Lacazette at +900 is appealing– Arsene Wenger loves him and will play him as much as possible, and if he stays healthy he'll get plenty of opportunities. Full disclosure though, I am an Arsenal fan so I may be a little biased.
Premier League Season Point Totals
Premier League Relegation Odds
Keep in mind that this is for Premier League games only, and does not include any other matches like Champions League, FA Cup, etc. I'll be updating these odds throughout the season so be sure to check back in.