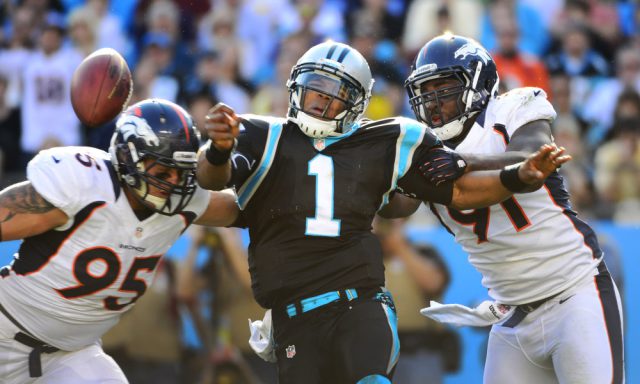 2016 NFL Week 1 Line Moves That Matter
After months of anxious anticipation, the 2016 NFL season will finally kick off on Thursday night with the Denver Broncos hosting the Carolina Panthers. Although sportsbooks typically release lines for the following week on Sunday evening, Week 1 lines are unique and opened way back in April. This has allowed bettors to shape the market over the course of several months.
For anybody who's been absent since last football season, the team at Sports Insights has been hard at work over the summer. Last month we introduced a new live odds page with several improvements including a new interface with faster update speeds, improved in-game dashboards and drag-and-drop functionality.
We are also proud to announce that in addition to our public betting percentages, we now offer real money percentages, which reflect the percentage of total dollars wagered at one of the sharper offshore sportsbooks. This allows bettors to easily monitor all the factors influencing line movement.
Using the data available to Sportsbook Insider subscribers, I have examined the latest trends to determine what's driving line movement in the most interesting Week 1 matchups.
Carolina Panthers at Denver Broncos (Thursday at 8:30 PM eastern)
Carolina opened as 1-point underdogs at the market-setting Pinnacle sportsbook, but public bettors have hammered the defending NFC champion for months. At the time of publication, 77% of tickets and 84% of total dollars wagered had taken the Panthers. This lopsided public betting has caused Carolina to move from +1 to -3.
[click image below to enlarge]

Most of this line movement took place months ago, with Carolina moving from a pick 'em to -2 back on May 14. It's worth noting that the Panthers had already moved to -3 before it was announced that the inexperienced Trevor Siemian would be starting at quarterback for the Broncos.
Three is the most important key number for spread bettors, so it will be interesting to see whether the line continues to climb or if there's buy-back on the Broncos.
Green Bay Packers at Jacksonville Jaguars (Sunday at 1:00 PM eastern)
Although it may look like a huge mismatch on paper, this could be one of the most intriguing Week 1 games. The Jaguars have been one of the trendiest sleepers over the offseason, with their win total increasing from 6 to 7.5. Despite that massive move, bettors have been avoiding Jacksonville like the plague in their season opener.
The Packers opened as 4-point favorites at Pinnacle and, at the time of publication, were receiving 83% of tickets and 81% of total dollars wagered. This one-sided action caused them to move from -4 to -4.5.
The screenshot below displays the public betting breakdown from our contributing sportsbooks.

It's also worth pointing out that there has been similar one-sided public betting on the total, with 77% of tickets and 85% of money taking the over. This has caused the total to increase from 47 to 48 across the sports betting marketplace.
Detroit Lions at Indianapolis Colts (Sunday at 4:25 PM eastern)
Unlike the previous games that have been highlighted, there has been a massive disparity between the ticket count and the handle for this matchup. The Colts opened as 5.5-point favorites and have received 69% of spread bets at our contributing sportsbooks. Despite this one-sided ticket count, the Colts have actually dropped from -5.5 to -3.5. This can be explained by our money percentages, which show that 76% of total dollars wagered have backed the Lions.
[click image below to enlarge]

Defensive players aren't typically capable of moving the line, but it's interesting to see that the Colts dropped a full point (+5 to +4) shortly after it was announced that star cornerback Vontae Davis would be out indefinitely with an ankle injury. The Colts secondary struggled tremendously last season and losing Davis exacerbates that deficiency.
It's also worth noting that there's been similar public betting on the total. At the time of publication, 59% of tickets and 80% of total dollars wagered have taken the over. With most of the money hammering the over, the total has increased from 49 to 51.5 at Pinnacle. Interestingly, that entire 2.5-point move took place on August 25 — right after Davis was ruled out.
Interested in checking out our new money percentages and line charts for every Week 1 game? Sign up now for a 4-day trial of Sportsbook Insider Pro.
Pro subscribers have access to real-time odds, public betting trends, money percentages, bet signals (including steam moves and reverse line movement alerts), injury alerts, value meter, line watcher, line predictor, and many other unique features. We have already released one NFL Best Bet for Week 1, and we'll have several additional picks in the upcoming days.
Have any questions for the staff at Sports Insights? Make sure to utilize our live chat or call us directly at 877-838-2853.