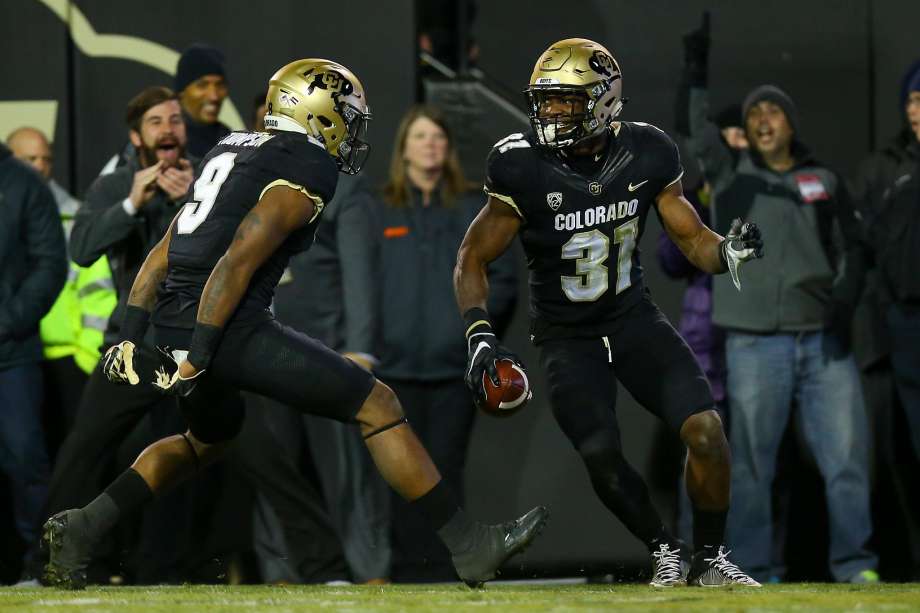 2016 College Football: Conference Championship Preview
We've reached Week 14 of the College Football season where most conferences wrap up their title games. Before the season, books like 5Dimes and BetOnline offered Conference Championship odds and below we've shown these preseason conference odds, along with the opening spreads and moneylines for each title game.
Conference
Matchup (Spread)
Current Odds (ML)
Preseason Odds (ML)
SEC
Alabama -21.5 vs. Florida
Alabama -2500
Florida +1400
Alabama +185
Florida +2000
MWC
San Diego St -7 vs. Wyoming
SDSU -270
Wyoming +230
SDSU +285
Wyoming +5000
Big Ten
Wisconsin -2.5 vs. Penn St
Wisc -140
Penn St +120
Wisc +1400
Penn St +2000
Pac-12
Washington -7 vs. Colorado
Wash -280
Colo +240
Wash +650
Colo +8000
MAC
Western Michigan -17.5 vs. Ohio
WMU -1100
Ohio +700
WMU +240
Ohio +750
ACC
Clemson -8 vs. Va Tech
Clemson -370
Va Tech +310
Clemson +165
Va Tech +1400
AAC
Navy -2.5 vs. Temple
Navy -160
Temple +140
Navy +1400
Temple +750
CUSA
WKU -7.5 vs. Louisiana Tech
WKU -300
La Tech +250
WKU +350
La Tech +700
Colorado made quite a leap this season to make the Pac-12 Title Game, as they were 80:1 to win the conference before the year. They also went an impressive 10-2 ATS this year. Wyoming needed a lot to go right towards the end of the year and it did, as they've made it to the MWC Title Game as 50:1 preseason underdogs. Alabama will face Florida in the SEC Title Game again, while Clemson and Washington look to win their conference title games and lock up a playoff berth.
Colorado vs. Washington (10 pm ET Friday)
Washington opened -6 at BetOnline for the Pac-12 Championship Game against Colorado and is now at -7 or -7.5 around the market. Washington has consistently been one of the top teams in the nation all season but Colorado has been a bettor's delight this year going 10-2 ATS. Since this game is Friday night it's already attracting the most tickets of any game this weekend, and right now roughly 2/3 of tickets is coming in on Washington. The line graph below shows early betting patterns at BetOnline:

At Washington -7, I'd expect the betting to even out during the week and could see sharps moving this line to Washington -7.5 at some point. If you like Colorado, you're probably better off waiting for the hook, so be sure to set your line watcher to Colorado +7.5 to be alerted instantly.
Florida vs. Alabama (4 pm ET Saturday)
BetOnline and CRIS both opened Alabama -21.5 in a matchup that was already decided last week. This proved to be too short as both public and sharp bettors have bet Bama up to -24 where they're currently at around the market. Currently about 60% of early tickets and 70% of money are on Bama, indicating that it's not just public bettors betting the Crimson Tide. If you're looking to bet the Gators, you'll probably find them at +24.5 at some point and I'd expect these betting percentages to be closer to 50/50 by the end of the week.
Penn St. vs. Wisconsin (8 pm ET Saturday)
It's hard to get excited for this one since the winner may not even make the NCAAF 4-Team Playoff, but it's still a big matchup on a Saturday night. Early indicators show that sharper money is on Penn State in this one, as they opened +3 at the sharp books around the market and have moved to +2.5 despite the majority of public tickets on Wisconsin. I think it's hard for casual bettors to feel confident in a team like Penn State going against a Wisconsin team that has been good every year– however, sharp bettors don't care. Since this is essentially the last game to kickoff this weekend, it will garner a lot of public action and will be a good opportunity to go contrarian and take the Nittany Lions.
Clemson vs. Virginia Tech (8 pm ET Saturday)
Along with Washington/Colorado, this game has the potential to really shake up the 4-Team Playoff. If Clemson loses then the ACC may not get a team in, and same goes for Washington in the Pac-12 Title Game. BetOnline opened Clemson -8.5 while sharper books opened Clemson -9.5, and the market is currently at Clemson -10. At the time of publication, more than 70% of tickets has come in on the Tigers, possibly setting up some contrarian value on Virginia Tech. We do have a line prediction on this game right now projecting Va Tech to come back down to +9.5 despite the public heavy on Clemson, so you may not want to wait too long if you like the Hokies.
Are you hedging any potential big payouts on teams like Colorado (80:1) or Wyoming (50:1)? Feel free to leave your thoughts and comments in the space below.