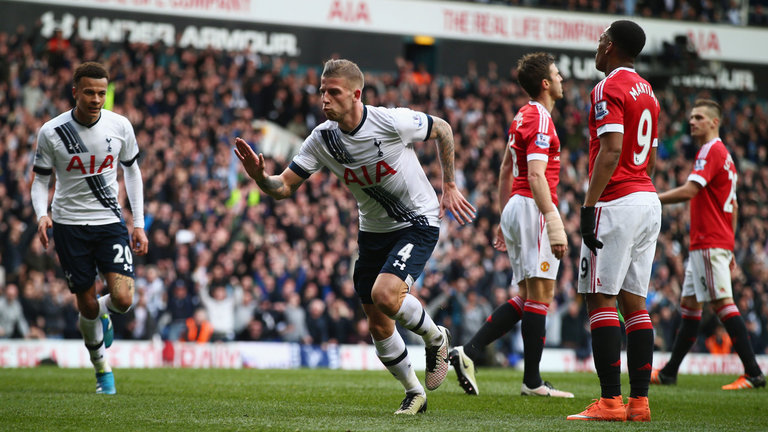 2016-17 Premier League: Week 15 Betting Preview
Week 14 began with Chelsea coming back to beat Manchester City 3-1 in a very entertaining game that got nasty at the conclusion. Both Aguero and Fernandinho were sent off for Man City at the end of the game and Aguero will miss the next 4 matches, which will affect upcoming game lines and futures. Week 14 value plays earned +1.39 units (Sunderland +239 vs. Leicester cashed, Man City/Chelsea Draw +254 did not) and are now up +11.31 units on the season (37 picks, 30.6% ROI).
Below shows last week's results, season trends so far, and a betting preview with value plays for Week 15.
Week 14 Results
Tottenham -280 vs. Swansea
Arsenal -165 at West Ham
Stoke -160 vs. Burnley
Middlesbrough -109 vs. Hull
West Brom +110 vs. Watford
Sunderland +243 vs. Leicester
Everton/Manchester United Draw +266
Crystal Palace +270 vs. Southampton
Chelsea +272 at Man City
Bournemouth +402 vs. Liverpool
Season Trends
Home: 62 wins of 140 (+3.24 units)
Away: 42 wins of 140 (-32.98 units)
Draw: 36 wins of 140 (-0.32 units)
Title Odds at 5Dimes and Current Points
Chelsea +125 (34)
Man City +300 (30)
Liverpool +480 (30)
Arsenal +600 (31)
Tottenham +2000 (27)
Man Utd +5000 (21)
Last week was dominant for home teams, winning 7 of 10 matches. Home teams are now profitable on the year so it goes to show how quickly the season results can change in a matter of a couple weeks. Road teams continue to struggle even though Chelsea's win last weekend was the most impressive. Draws have also taken a slide but that's where I'm going once again for a couple value plays.
The 'marquee' matchup this week is Manchester United/Tottenham, but I can't get excited from a betting perspective– the betting market isn't too lopsided on the 3-way moneyline and other games on Sunday are probably more intriguing like Chelsea/West Brom and Liverpool/West Ham. However, I don't see a lot of value in those either, so I'll be going with a couple of Saturday matches.
The first value play for this week will be on the Swansea/Sunderland Draw +250. Less than 5% of tickets are on the draw so far in this one while Swansea are getting overwhelming support. More than 80% of tickets are taking Swansea, yet they've fallen from +108 to +119 since opening.

Those odds are still too favorable against a Sunderland squad who are finally finding themselves. Both of these teams are at the bottom of the table and I really like Sunderland's chances to get a point on the road, so take the Draw at +250.
The other value play is on the Leicester/Manchester City Draw at +306 odds. Again, there is just about 5% of tickets on the draw so far while there is actually some lopsided support on Leicester +375 (35% of tickets). I'm siding with the public a little bit in thinking that Leicester will perform well, but I'm not so sure about them winning outright. Manchester City lost their cool last weekend and then played to a mediocre draw in the Champions League (in a meaningless game), while Leicester have struggled to get results in league play. I've faded Leicester plenty this season but this week I think it's a good spot for them to play well at home and grab a point while they fight to avoid relegation. It's also another nice opportunity to go contrarian so take the Draw at +306.
Most Lopsided Around Market: 83% on Swansea (+119), 81% on Everton (+143), 81% on Middlesbrough (+525)
Biggest Line Moves at Pinnacle: Leicester/Man City Draw +335 to +306, Bournemouth +135 to +119
Value Plays (+11.31 units this season): Swansea/Sunderland Draw +250, Leicester/Man City Draw +306
For more soccer betting info, check out our Soccer Blog, which includes a recent betting preview on the MLS Cup Final between Seattle and Toronto.
We also provide betting odds and betting percentages around the market for all major soccer leagues around the world, available for Premium and Pro members.