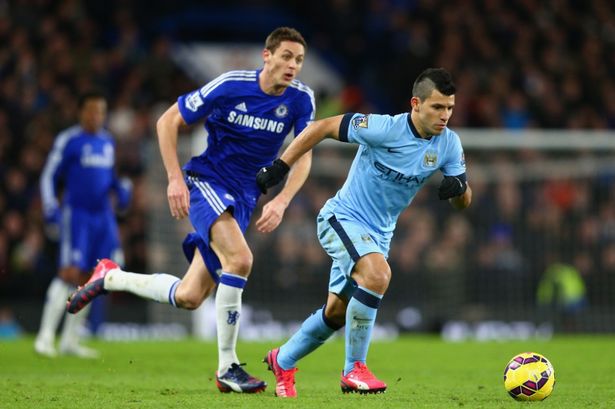 2016-17 Premier League: Week 14 Betting Preview
Week 13 was a strong one for big favorites (except Manchester United) with Liverpool, Man City, Arsenal, and Chelsea all taking care of business. Our value picks in Week 13 went 1-1 for +0.17 units (Southampton +117 vs. Everton cashed, but Hull wasn't able to grab a winning goal against West Brom). Value plays are now up +9.92 units with a 28.3% ROI this season. Below shows last week's results, season trends, current standings, and then a Week 14 Preview with more value plays.
Week 13 Results
Liverpool -535 vs. Sunderland
Man City -415 at Burnley
Arsenal -291 vs. Bournemouth
Chelsea -138 vs. Tottenham
Southampton +117 vs. Everton
Swansea +174 vs. Crystal Palace
Hull/West Brom Draw +211
Leicester/Middlesbrough Draw +241
Stoke +271 at Watford
Man Utd/West Ham Draw +387
Season Trends
Home: 55 wins of 130 (-3.71 units)
Away: 40 wins of 130 (-29.31 units)
Draw: 35 wins of 130 (+6.02 units)
Title Odds at 5Dimes (Current Points)
Man City +195 (30)
Chelsea +210 (31)
Liverpool +300 (30)
Arsenal +800 (28)
Tottenham +2400 (24)
Man Utd +4250 (20)
Relegation Odds at 5Dimes (Current Points)
Hull -235 (11)
Sunderland -215 (8)
Burnley -105 (14)
Swansea +140 (9)
Crystal Palace +425 (11)
Middlesbrough +450 (12)
West Ham +750 (12)
West Brom +1000 (17)
Leicester +1400 (13)
Before the season I took Sunderland +280, West Brom +280, and Swansea +450 to be relegated. I obviously got great prices on both Sunderland and Swansea, but West Brom have been surprisingly decent this year.
OK now let's look at what's in store for Week 14: Chelsea and Manchester City play the early game on Saturday morning and it should be the match of the week between the top two title favorites. As of Friday afternoon, Man City is listed at +110 and getting the slight majority of moneyline tickets (52%). Road dogs Chelsea have moved from +273 to +264 behind 38% of tickets, but what's most fascinating about this game is the lack of support on the draw again. Overall, draws have been profitable this season and our value plays have capitalized on a few already this year– and I'm going back to the well for this one. Currently the draw is listed at +254 odds and getting only about 10% of the bets around the market. At +254 odds we'd expect roughly 28% of tickets to be taking the draw but the public is clearly picking a side in this game. I'm going contrarian and taking the Man City/Chelsea Draw at +254 in what should be an exciting game.
My other value play this week may come as a bit of a surprise since it's a team that I'm hoping will get relegated this season– Sunderland +239 vs. Leicester. The public has been all over Leicester despite their poor form in the Premier League this season, getting nearly 75% of moneyline tickets around the market. The remaining tickets have been on Sunderland or the Draw, but they've been hard to come by. Despite this lopsided betting on Leicester, the odds on Sunderland to win have dropped from +264 to +239 at Pinnacle, shown in the line graph below:

Leicester have been great in the Champions League this season and still have a lot of talent, but casual bettors have been getting fooled by them in league play. They're just two points clear of the relegation zone and Sunderland know this is a home game where they can take all 3 points, and I think they'll do everything they can to get them. There are some teams that are worthy of such lopsided betting but Leicester is not one of them, so take a risk with Sunderland at +239 odds to win.
Most Lopsided Around Market: 81% on Liverpool (-140), 73% on Arsenal (-140), 70% on Tottenham (-275)
Biggest Line Moves at Pinnacle: West Brom (+140 to +116), Southampon (+146 to +124), Bournemouth (+442 to +363)
Value Plays (up +9.92 units): Man City/Chelsea Draw +254, Sunderland +239 vs. Leicester